Ferguson 1 year on: 'Anti-police-brutality movement grown really powerful'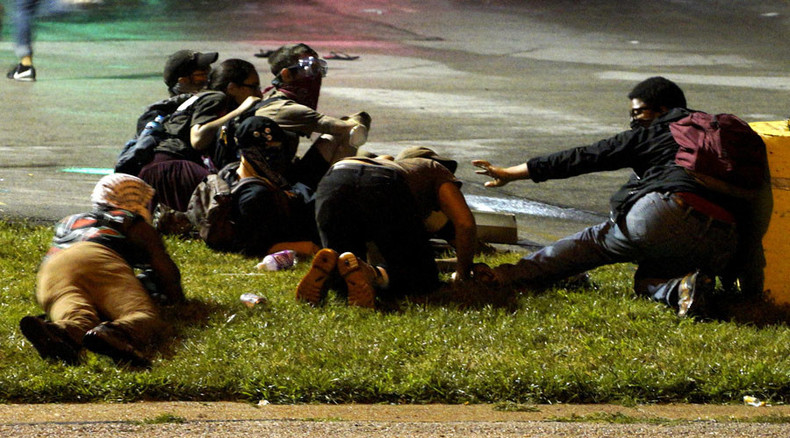 Following last year's protests in Ferguson, Americans have realized there's a problem with policing throughout the US, says civil rights activist DeRay McKesson. The anti-police-brutality movement has grown very powerful.
A man has been critically injured by police as gunfire erupted after the memorial marches dedicated to the anniversary of the killing of unarmed black teenager Michael Brown in Ferguson. The 18-year-old was shot dead by a white police officer a year ago.
READ MORE: Shots fired during memorial march for Michael Brown in Ferguson
According to civil rights activist DeRay McKesson, police "have killed eight people here and paralyzed one other person since [last] August."
Texas college football player Christian Taylor became the latest unarmed black man to die at the hands of a white police officer.
RT: How much concern is there over the death of football player Christian Taylor in Texas?
DM: We've seen that the police are killing people in record numbers. There have only been only nine days in America in 2015 when the police have not killed someone. As of today, they've killed 700 people. A lot of questions remain. We've exposed… police violence in the last year and now and the next year we will work to end it.
READ MORE: Person shot by Ferguson police in 'critical, unstable' condition - St. Louis County (PHOTOS, VIDEO)
RT: Do you feel that the anti-police brutality movement – where you are one of leading activists - has made a difference?
DM: Yes, there is a spotlight on policing and willingness to critique the police and to ask tough questions and challenge their narratives that simply did not exist a year ago. A year ago people still believed that Ferguson had a problem; they had not yet understood that in America there is a problem with policing. And now that questioning, that inquisitive spirit, that ability to question is just there in a way that is really powerful.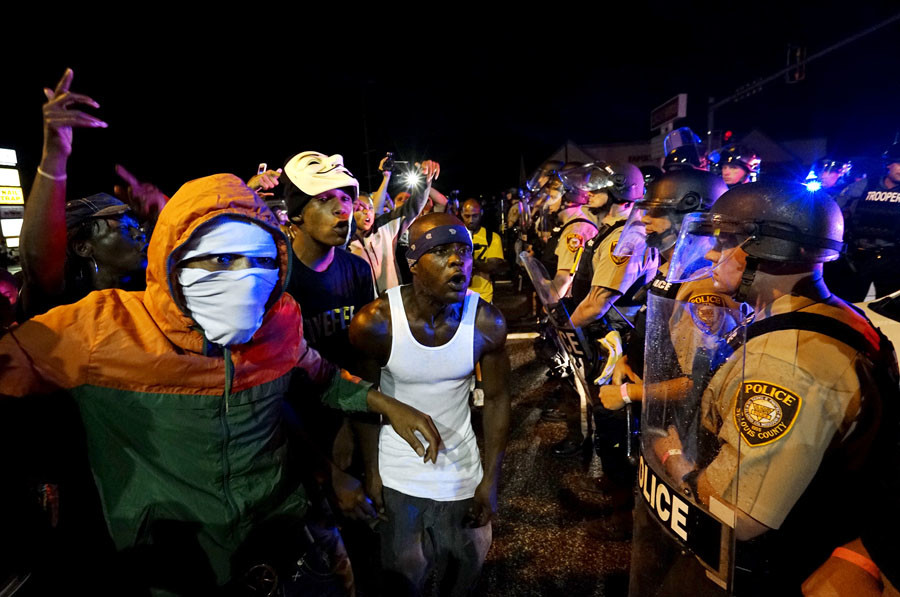 READ MORE: Man shot in Ferguson identified as black 18yo Tyrone Harris, 'friend of Michael Brown'
RT: Have you noticed a change in police's approach, including during the commemoration marches in Ferguson on Sunday?
DM: There have been some small cases of progress, very small – with, like, body cameras - and some oversight committees being instituted in some cities. But the police have probably been the least responsive since the movement began - they have not owned the fact that they have been killing people who should not have been killed, and they have been the most disappointing part of the last year's unwillingness to acknowledge that they need to grow as an institution and as a government agency.
The statements, views and opinions expressed in this column are solely those of the author and do not necessarily represent those of RT.
LISTEN MORE: