'Russia-EU economic partnership will take years of trust-building to restore'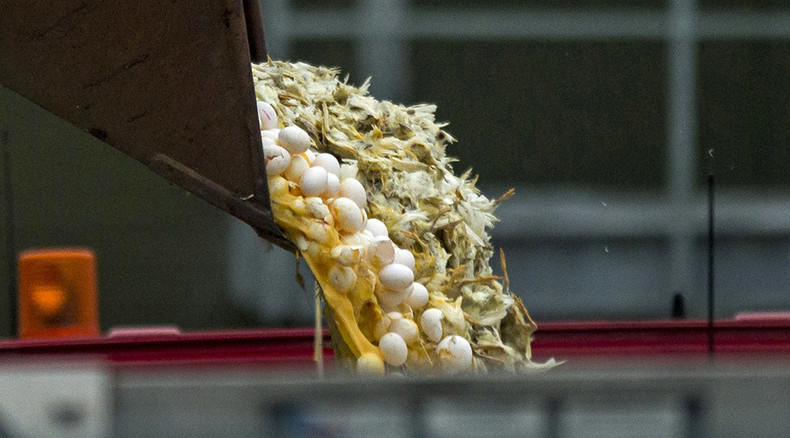 Western sanctions against Russia will backfire, because Russia is moving towards the BRIC countries and new institutions such as the New Development Bank, said Folker Hellmeyer, chief economist at Bremer Landesbank.
The economist added that the EU will lose out on a lot of projects.
Moscow banned certain EU and US food imports last August. The food embargo has been prolonged for another year. Customs officials ordered the destruction of any produce seized at the border. The measure has prompted an online petition for the food to be handed over to the most vulnerable members of society, such as pensioners and orphans.
READ MORE: 180K+ sign petition against destruction of contraband food at Russian borders
RT: Russia says it will only lift the food embargo when Europe lifts its sanctions. Do you think we could see things easing any time soon? Who is going to blink first here, do you think?
Folker Hellmeyer: First of all I think it would be very reasonable to get out of this sanction regime on both sides in order to improve relations, and also to improve the situation in Ukraine. Who is going to blink first? I'm not quite sure. I think that the pressure within the EU is mounting. Look, the agricultural business in Germany is only 0.9 percent of our own GDP. But if you look at Romania, at Bulgaria it is something like 6 percent; if you look at Poland, it's 3.5 percent. The EU is getting weaker regarding the sanctions regime against Russia. In that respect, the likelihood of the EU blinking at the very end of this project is quite likely.
RT: Farmers, businessmen and some political groups in Europe are actively calling to resolve the situation, a year after the embargo was launched. Do you think they are being listened to?
FH: They are being listened to, but at least in Germany the political elite is not ready to react. We've just recently had our annual meeting of our farmer's association. It was very, very outspoken that, in particular, the milk business and the pork and piglet business is under strain and people are losing out here. The structure in Germany is endangered. But Berlin is not ready to listen as yet. But I think the pressure from other countries where the agricultural business has a much bigger role, and the whole GDP is more outspoken and politicians are more ready to react. We see that from Italy, when Matteo Renzi [Prime Minister of Italy] is talking about these issues it sounds quite different from what Merkel is saying.
RT: Washington initiated the sanctions. However they've hurt Europe's economy much more. Why is Brussels so prepared to take the hit here?
FH: The idea was from Brussels to associate Ukraine into the EU. Though the Ukraine doesn't have any prerequisites to join given their structures - politically as well as in the administration. It is a question of losing composure to the whole political worldwide scenery. In that respect we were ready to go when the pressure was on from Washington - there is no question. I know that a lot of countries within the EU tried fend that off - that was impossible. And thus we are caught in this regime of sanctions, and the political readiness to leave that is at the moment improving at the periphery of the EU, but [not] at its core.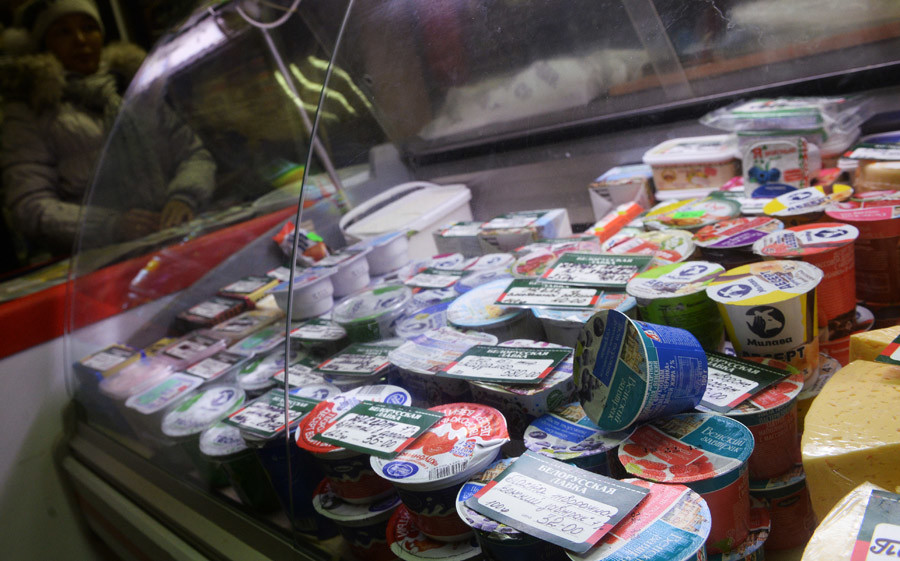 RT: This year, Russia substituted European producers for those from Asia, and South America among others. Could this be a permanent shift?
FH: I think it will get [to be] a permanent arrangement, and not only on the agricultural side. I think the sanctions imposed by the West will backfire quite significantly… Russia is on the verge of moving towards a different political sphere with the BRIC countries, with the Shanghai cooperation organization, with those new institutions like AIIB and the New Development Bank. And it means that we will lose out on a lot of projects, not only on the agricultural side. Once the Russian bear starts to move, it's not a yo-yo. He will stick to these loyalties which are being built up now. I think it is very, very naïve for Europe to think once the sanctions regime is lifted that everything will be normalized as it used to be. It will take years and years of building trust to get back to that economic partnership we used to have before.
READ MORE: Russia drafts bill to add 7 more countries to food embargo list
RT: Do you think in any way that the sanctions on Russia have reached the intended objective here?
FH: Not at all. And I think the best call on that was given by the IMF when they said a month ago that they are quite startled as to how well the Russian economy is doing. And let's look forward: I think there are another 6-12 months of economic hardship at the most in Russia. But setting up this infrastructure in Eurasia with this Silk Road will be the biggest economic event since building the Chinese Wall, and it will free economic powers within Russia, but also China.
In that respect the outlook for Russia with another 6 or 12 months of hardship and then reasonable growth is much better than the outlook for the EU, which has basically put its economic reliability to all countries not being the closest friends of the US at stake.
The statements, views and opinions expressed in this column are solely those of the author and do not necessarily represent those of RT.
LISTEN MORE: