'Ukraine Salvation Committee' is worthy proposal as state not functioning anyway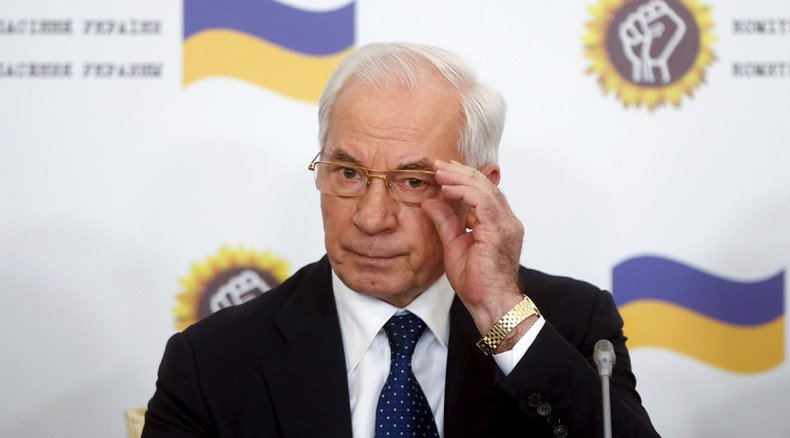 Ukraine ceased to function as a state once diverse power forces - oligarchs, political and criminal groups - in Kiev and beyond took control of the various regions, Bruno Drweski of the National Institute of Languages and Eastern Civilizations told RT.
Former Ukrainian Prime Minister Nikolay Azarov is seeking to create an alternative government in exile to "help Ukraine out of its problems." He says the current cabinet of President Petro Poroshenko is illegitimate and not coping with its duties.
RT: Ukraine's former Prime Minister Azarov is seeking to create an alternative government to "help Ukraine out of its current problems." Do you think that initiative is realistic in some way?
Bruno Drweski: I don't know if it's realistic in that sense that this government could take the power, but I think it's a good moment for Ukraine to have an alternative. The Ukrainian society is really tired of the actual situation. And any proposal of alternative is good to show the Ukrainians that there is a way out of the crisis.
RT: Do you think Azarov's idea will get a lot of support?
BD: I don't think it will have support very quickly since Ukraine is in the situation of war, of repression, of disintegration of state, of disintegration of economy. So I don't think that the solution will be very quick. But anyway I think…. the one [proposed] by Azarov was quite good. Civil society in Ukraine and different political parties can also begin to propose new solutions for Ukraine.
RT: Ukraine's leader voiced many promises before his election. Yet in July we saw fresh rallies demanding his resignation. Why is that?
BD: We can say that Maidan was not popular all over Ukraine. But anyway quite a lot of Ukrainians believed in the Maidan promise. ... After [President Viktor] Yanukovich was out of power, and then you had a new government, and then Poroshenko came in, it was obvious that everything that was promised during the Maidan was completely unrealistic. We didn't see any changes in the social system, in the political system, in the economic system of Ukraine... Of course the situation of war was the pretext not to change anything. But in the reality Ukrainians discover that there was no change at all, or even the situation is worse. [There were] oligarchs in Ukraine, [and] now they have foreign oligarchs like [former Georgian President Mikhail] Saakashvili, and other people coming from outside to take advantage of their economy. So for Ukrainians it looks really bad.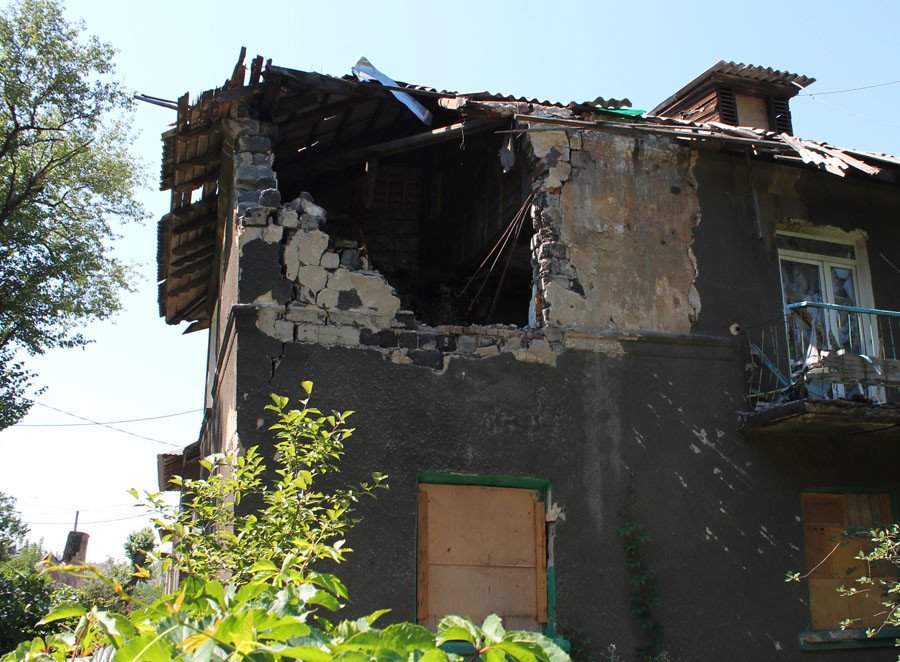 RT: During his election campaign and after it Poroshenko also vowed to bring unity to the country. But looking at the situation in eastern Ukraine now, has he promised too much?
BD: I don't know if his promise was serious, but anyway people could have believed in it. It is obvious that the situation in Donbass is not improving, and I doubt it will improve very quickly since the war is the only way for a lot of people in Ukraine [to avoid talking] about internal problems. When you have war, you can always tell people that what is bad in the country is because of the war, because of foreign intervention, and it allows [a leader] not to talk about internal problems, social problems, economic problems of the country. And that is the basic reason that the tension in Donbass will not [improve soon].
RT: With recent clashes between a far-right group and police in western Ukraine the conflict in east, how much is President Poroshenko in control of his country?
BD: That's the point. I think he doesn't really control much of the country. I have the impression that in Ukraine there is no more state. There are different power forces in Kiev or outside in different regions: different oligarchs, different political groups, and different criminal groups. The Ukrainian state is not functioning at all. In that situation it is clear that far right groups can try to push their advantage, especially because they are the only ones that really fight and really want to fight in the East. Most of the Ukrainian people don't want to go to the draft to the army. It looks that even the army doesn't function. Only extreme right groups function, because they are fanatics and they believe in what they are doing. But other political groups are rather corrupt and not really believe in what they are doing- Poroshenko is an oligarch, he is not a fanatic. Fanatics are of course the extreme right.
The statements, views and opinions expressed in this column are solely those of the author and do not necessarily represent those of RT.
The statements, views and opinions expressed in this column are solely those of the author and do not necessarily represent those of RT.
You can share this story on social media: