MPs' Crimea visit – 'not all well within French political class over anti-Russian sanctions'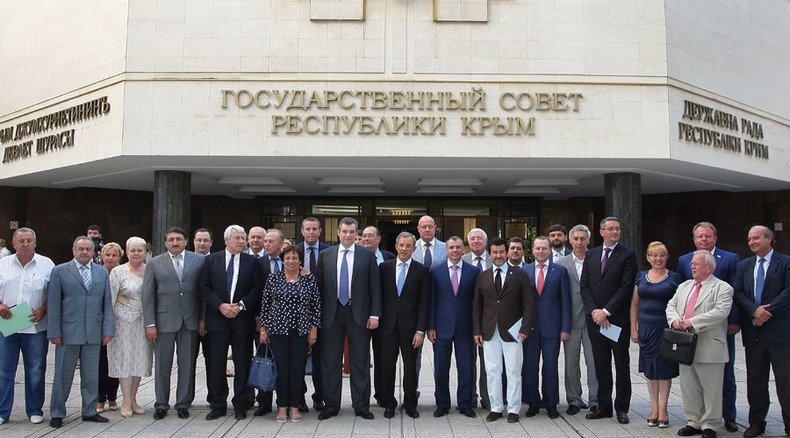 The first visit of French lawmakers to the Crimea since its reunion with Russia shows that there is a schism in France and all over the EU with regard to the policy of sanctions against Russia, political commentator John Wight told RT.
A group of French MPs is visiting Crimea. They're the first major delegation of European politicians to visit the peninsula since it reunited with Russia after a referendum.
READ MORE: No grounds to keep Russia sanctions in place – French MPs visiting Crimea
RT: What does this visit of high-profile officials mean?
John Wight: It shows that all is not well within the French political class over the sanctions and the policy being followed by the Hollande government towards Russia. As is no surprise given that France is the second largest investor in Russia after Germany: 1,200 French companies were doing business in Russia and with Russia before the sanctions began in 2014. We're looking at the cost of enumerable French jobs to the sanctions. This obviously had the deleterious impact on the French economy. And not to mention I think more important is the grievous impact its having on global security given the rise of terrorism across the world and the fact that Russia is a major economy, a major country, advanced country, and the idea they can be treated as an outcast going forward is really unsustainable and unrealistic.
RT: The French Foreign Minister said he was shocked by the visit. Why did he react so strongly?
JW: He is following a hawkish ideological line that comes from Washington that Russia has to be treated to a threat to European domination backed up by Washington. But as I said I think that a schism is starting to appear in France and all over the EU and in the US with regard to this policy – it is unsustainable. Those who follow this policy are leading the world to disaster because terrorism is growing, it is not going away. And the idea that we're discussing a rapid reaction force, for example, in Eastern Ukraine and Latvia to contain Russia, when there is no such rapid reaction force being spoken about with regard to ISIS - it just shows you the cognitive dissonance that is driving this policy.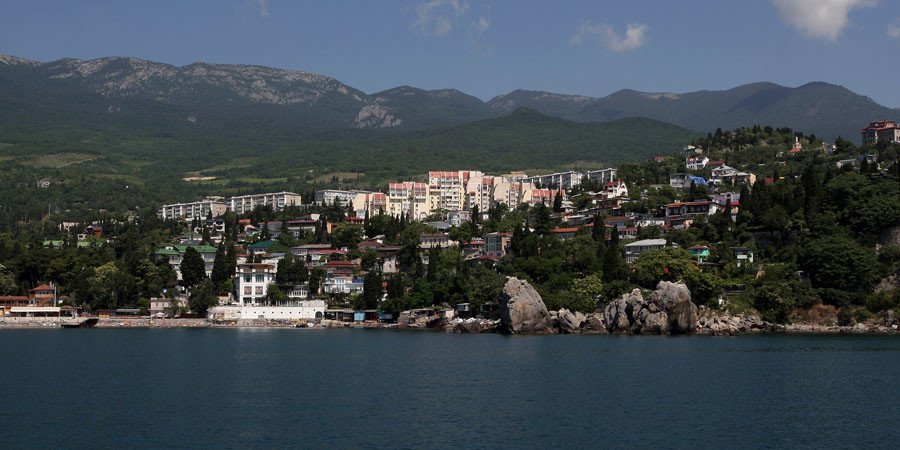 RT: Will we see other European delegations visit the disputed region?
JW: Yes, this is going to encourage other such delegations, people want to get to the bottom of this. They know that the standoff that is in place in Donbass is not going to last forever and they want to see how things are in Crimea. There was a referendum, overwhelmingly people there voted to rejoin the Russian Federation and…they are not living in conditions of unimaginable privation and suffering as the propaganda would have us believe. These delegations could only help the leaders who are responsible for the policy to come to their senses and understand that this situation in Eastern Ukraine, this crisis will not be resolved through confrontation or sanctions but only by negotiation.
RT: Will it have any influence on the sanctions policy do you think?
JW: Perhaps not in the immediate term but they will have to going forward because as I said there are now having a deleterious impact on the European economy. Europe is still coming out of recession and these sanctions are not going to help Germany and France especially. They are the most exposed economies given their economic links to Russia. So it's not only Russia that is suffering, it is also Europe. If the idea was to undermine Russian stability it's had the exact opposite, we just had a poll which shows that that Vladimir Putin's popularity in Russia has never been higher. So Russia is united, it has never been more stable and it's not going to be brought to its knees by sanctions. It's a really silly daft policy that must come to an end sooner rather than later.
The statements, views and opinions expressed in this column are solely those of the author and do not necessarily represent those of RT.
LISTEN MORE:
The statements, views and opinions expressed in this column are solely those of the author and do not necessarily represent those of RT.
You can share this story on social media: