'In US, joking about war has become acceptable'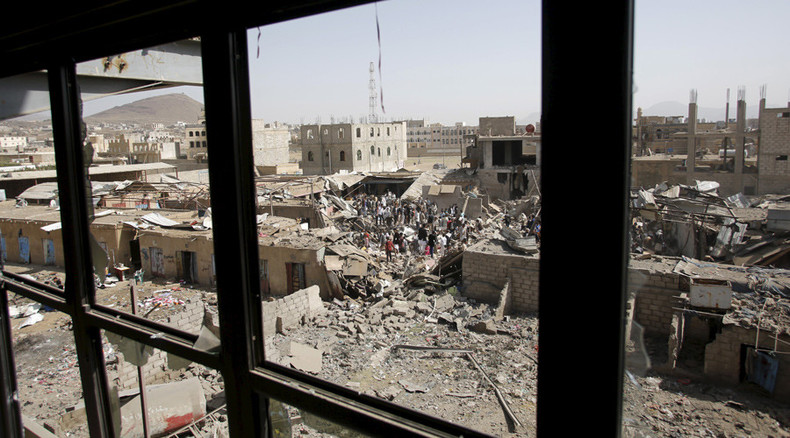 Attempts at humor over bombing huge numbers of people, and inflicting death is increasingly considered acceptable and this has a subtle effect on the population, says David Swanson, blogger and activist, author of 'War Is A Lie'.
US President Barack Obama made an appearance on America's "Daily Show" hosted by Jon Stewart taking the chance for a bit of light-hearted foreign policy banter.
READ MORE: 'Who are we bombing?' Jon Stewart grills Obama over Iran deal
RT: The situation in Yemen and Iraq is no laughing matter. Is it acceptable for the President to be laughing about these subjects?
David Swanson: It really isn't. Jon Stewart jokes "We still get to bomb people, right?" and there is no stern rebuke from the President as there is when he is accused of allowing Americans to be held hostage in Iran and not caring about them and so forth, there is no offense taken, it's all for laughs. Who are we bombing? President Obama has no idea specifically who he's bombing not even with drone strikes and the tangled mess that Jon Stewart points to is far beyond what he listed. Making peace with Iran in order to fight a war with Iran, going to war in Syria on the opposite side in 2014 as you were told, as you head into 2013, US weapons in the hands of Islamic State, US allies funding IS - it's an incredible mess and Jon Stewart, although it's his last chance, last interview with the president, makes jokes instead of asking questions. He makes a joke about trying diplomacy for once after bombs, proxies and arming and so forth, but it's a joke, Obama doesn't answer. Jon Stewart could have said "Why, if diplomacy is an option in one case do you not use it in all these other cases?" He didn't ask the question.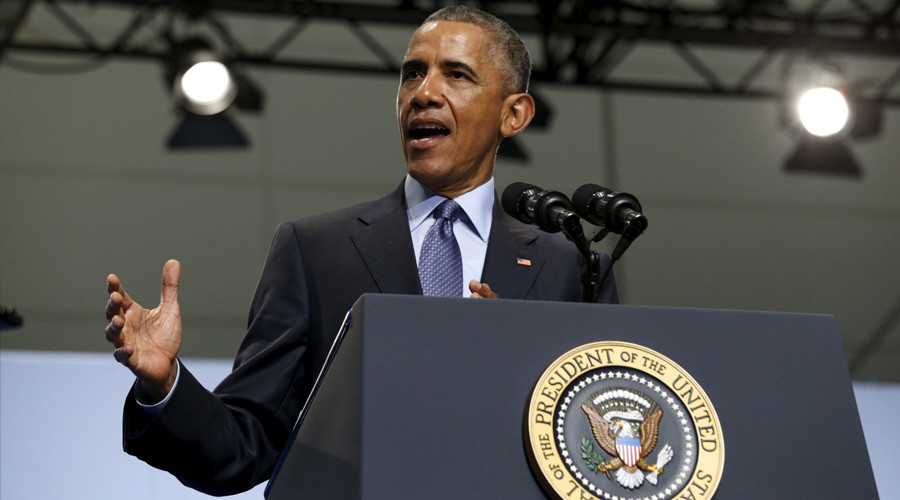 RT: How do jokes about foreign policy influence the public?
DS: A certain segment of the public including myself is not laughing about war and doesn't think it's a laughing matter, but I think it influences the public very subtly that jokes about war are acceptable. I heard a weapon's contractor on national public radio in the US joke about wanting a big new invasion and occupation when another one might be ending - ha-ha. When jokes about things like sexual abuse or racism or all kinds of cruelty, anti-morality are absolutely not acceptable, absolutely excluded from public discussion in US media, but jokes about war, about bombing huge numbers of people to death, injury and trauma are acceptable and that does have an impact.
RT: Obama had previously joked about predator drones. Does that make the matter more mundane, perhaps more acceptable? Politically, how intentional are such jokes?
DS: It points to this huge contrast in the US between the immorality of war and any other kind of immorality. President Obama this week said that jokes about rape in US prisons are absolutely offensive and unacceptable; it's not something that should ever be joked about. The US, I believe, is the first society in the history of the world where the majority of rape victims are male and it's in prison and it's an epidemic. He is absolutely right, don't you joke about it. But when it comes to war, to murder with weapons of war, spying, massive surveillance and the whole package of militarism, jokes seem to be totally acceptable - even for the President speaking to the journalists and reporters who are actually supposed to know the horror and suffering of war.
The statements, views and opinions expressed in this column are solely those of the author and do not necessarily represent those of RT.