NSA spying scandal: 'Only so much humiliation Germany can take'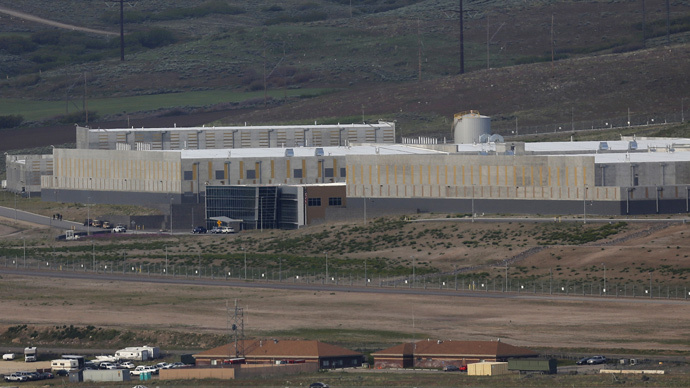 The humiliation the German government has had to face in the recent weeks and even years of spying by the NSA is just too much, and maybe finally there will be no excuse not to further investigate it, says Dirk Engling, hacking expert.
The latest WikiLeaks report says leading German officials have been spied on for decades by the US's National Security Agency. It reveals that 125 top German officials have been snooped on including Chancellor Merkel's current political entourage. According to WikiLeaks the report was standardized in 2002, but its roots stem from an earlier target list extending back to the 1990s.
READ MORE: NSA spied on German Chancellors for 10 yrs, tapped 125 govt phone numbers – WikiLeaks
RT:What do you make of these latest WikiLeaks revelations? Are you surprised?
Dirk Engling: No, I'm not surprised at all with all the equipment in place, with all the taps in place for years now and the NSA saying that they want to use all the technical means they have to better understand their European partners. It comes as no surprise that they actually used them. So I'm rather surprised that it all comes to the public now. I would have thought that secret services like the NSA would have a better means in place to protect the secrets they gather, but it shows that they've just grown too large to an industry at that scale and at that scope it just can't keep its secrets forever.
RT:What are the chances of a proper investigation bearing in mind the fuss when Chancellor Merkel's phone was hacked which quickly died down and saw the probe shelved?
RELEASE: NSA high priority German targets incl. 56 selectors for Merkel and Chancellery | https://t.co/rF2EGOESBopic.twitter.com/Q21epDu7Jc

— WikiLeaks (@wikileaks) July 8, 2015
DE: The investigation is still ongoing. The attorney general has said that he doesn't have enough evidence to follow the case but with new facts now on the table I think there will be no further excuse not to further investigate this. I think there is only so much humiliation that the government can take before they will have to use the law to put an end to the tapping.
RT:Will this put a strain on US-German relations?
DE: Yes, the ambassador of the US to Berlin has been summoned tomorrow to the Chancellor so I think they will find some harsh words. As I said the humiliation that the German government now had to face over the last weeks and years is just too much, and I think it will have legal consequences finally.
The statements, views and opinions expressed in this column are solely those of the author and do not necessarily represent those of RT.