London 'for the benefit of millions, but not millionaires' – Galloway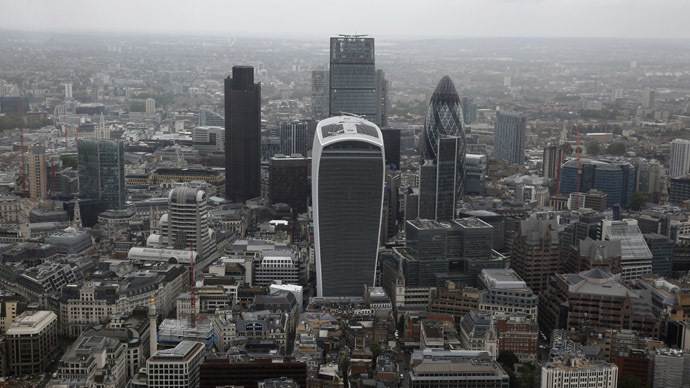 George Galloway, who is running for Mayor of London in 2016, says that if he wins, the city will see richest bankers leaving the country. They will head to the Cote d'Azure where most of them have salted away their millions, he told RT's In the Now.
RT:There have been so many people protesting in London demanding to end the austerity. How could you change their lives?
George Galloway: London needs a leader that will fight for the vast majority of Londoners who've benefited nothing, especially in the last eight years with London being governed by the metropolitan elite for the metropolitan elite. It seems you have to be exceedingly rich to be the Tory mayor of London. We've got Boris Johnson now, the blond buffoon from Eton College - the exclusive school for the rich and powerful in our country - and the Bullingdon Club which he shared with David Cameron at Oxford University. And now the Conservatives want to put up the richest man ever to stand for an election in Britain - Zac Goldsmith – the inheritor of a million dollar a month in interest trust fund from his multibillionaire father. He is a fine fellow to be sure, but there is no doubt that he knows nothing about the lives of ordinary Londoners. So I'm taking the fight right to the heart of what the problems are here. On Wednesday July, 1 along with my running mate RT's Max Keiser we are going right into Treasure Island as we call the City of London, the financial district. X marks the spot, next May - eleven months from now - people can break into Treasure Island and use it for the benefit of the millions, not the millionaires and billionaires.
READ MORE: 'If I'm London mayor, Max Keiser will be economic advisor' – George Galloway
RT:So you confirm that Max will be your part of your campaign? Why Max?
GG: Max Keiser strikes terror into the hearts of the 'banksters' and the cheats whose recklessness, malfeasance and even theft took Britain to the brink of national bankruptcy. He understands the City better than anyone else in this town and everybody who has watched him on RT knows that he knows inside out – what these people are thinking and what they are doing. So he is my chief economics and financial correspondent. If we win the mayoralty in 2016 you will see a stream of the very richest of these bankers heading for the coast – that's Cote d'Azure of course where most of them have salted away their millions.
RT:Speaking of millions, it takes a lot of money to win a campaign. What are going to be your main challenges in terms of getting elected?
GG: We've launched now a crowd funding scheme on www.startjoin.com/georgegalloway and people can give, the masses, the public can give and I hope they will (it's just gone up in the last few hours, let's see how it does). But our fundraising will be in pennies and pounds not in thousands and tens of thousands, that's for sure. But what we have is a zeitgeist, the zeitgeist not just in Britain but also elsewhere. Barcelona has just elected a mayor just like the mayor I hope to be. Madrid may very well do very shortly. In other parts, even in New York people have gone for a mayor directly elected from outside the mainstream political parties because they know as I put it colorfully these parties are all different cheeks of the same backside and most people in London, I assure you, want to give that backside a whack.
The statements, views and opinions expressed in this column are solely those of the author and do not necessarily represent those of RT.