'EU spoiling mood of St Pete Economic Forum'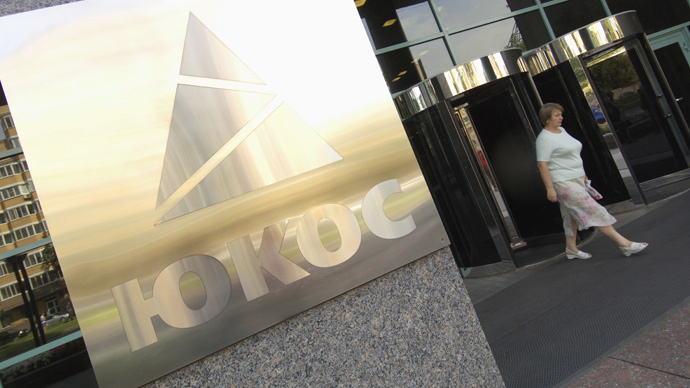 The European decision to freeze Russian assets is a way of putting on pressure, trying to spoil the mood at the St Pete Economic forum; a reminder the EU is in conflict with Russia, says Alexander Mercouris, International Affairs Editor of Russia Insider.
Yukos, once Russia's largest oil company, was broken up several years ago in a high-profile tax evasion case. Ever since, shareholders have been waging legal battles against Moscow. The new rulings in Belgium and France represent a fraction of the vast sums of money the former owners have been demanding from Russia, which run into tens of billions of euro.
RT:Apparently the French authorities are joining Belgium in freezing Russian assets. Are they wholly within their rights? What do you make of the timing? Is there a connection with the International Economic Forum that's underway in Russia?
Alexander Mercouris: The timing is very interesting because it's just come the day after we received the information that the European sanctions against Russia are going to be extended. So it may be that there is a political aspect in this and an attempt to put more pressure on Russia. However these are essentially legal moves. There is in fact a Hague tribunal judgment for $50 billion of compensation for Russia to pay. There is also a completely conflicting judgment however from the European Court of Human Rights which set the compensation much lower at just $1.6 billion. These two judgments in fact completely contradict each other. The Russians have disputed both.
READ MORE: Russian state assets in Belgium 'to be seized as Yukos compensation'
The Hague case is still under appeal, the European Court of Human Rights case isn't and the European Court of Human Rights basically refused the appeal there. But having said that the Russians are disputing both of them.
It's not unusual for these things to happen in legal proceedings that people make attempts to enforce judgments before the entire legal process is concluded, and I think we will probably see legal counter moves taken by the Russians to dispute these things.
RT:Russia's Foreign Minister is already promising legal action if there were any violations in Belgium or France's actions. What kind of measures might they be?
AM: It's not just the Russian government, of course, but all these Russian private entities which will no doubt come along and say "What's this got to do with us? We weren't involved in the case against Yukos. If you want to bring proceedings then you should do it against the Russian government." The Russian government in return can retaliate by bringing legal proceedings of its own against the various people who are trying to seize these assets. And of course there is also a diplomatic and political dimension, which there always is in a case of this kind. I think we are actually at a very early stage of this and I suspect there is also going to be an awful lot of diplomatic negotiations and discussions going on at the same time.
READ MORE: France freezes Russian state assets, Moscow plans to appeal
RT:It's interesting as it goes from the very heart of Europe – Brussels. Are we going to see more of it?
AM: I think we are. These things have a tendency to rumble on for years. I don't think the Yukos shareholders are going to get anything like even a fraction of the amount that they are claiming even under the lower European Court judgment. Their chances of getting much money out of Russia are very small.
RT:This is all happening within weeks of a decision as to whether EU sanctions against Russia will be extended. Is it going to have an effect on the public opinion?
AM: I don't think the European public is very interested in the Yukos case. Of course the elite opinion is a different matter. I think the two questions are a little unrelated, they are directly connected to each other. But it may be about putting the pressure, trying to spoil the mood in St Petersburg where the forum is just underway reminding people that the EU is in conflict with Russia over Ukraine and that the sanctions are coming. There may be an element of that.
The statements, views and opinions expressed in this column are solely those of the author and do not necessarily represent those of RT.