End impunity: No peace in Libya without justice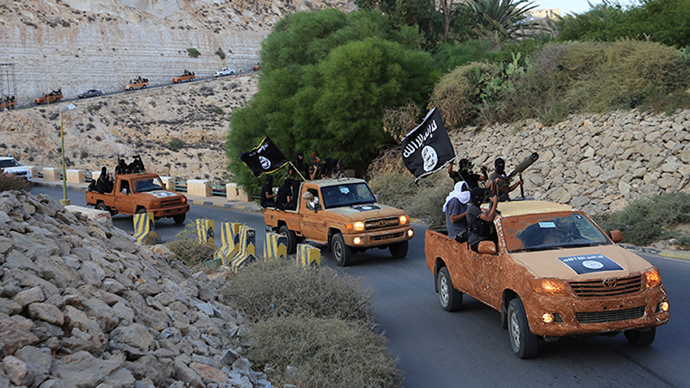 In the face of atrocious crimes being committed against the civilian population in Libya, justice comes as a critical part of peace in an effort to push forward the political dialogue between the Libyan parties in the conflict.
In a briefing to the UN Security Council, last Tuesday, the International Criminal Court (ICC) said it would open an investigation into the crimes committed by groups claiming allegiance to the Islamic State and other extremist groups in Libya.
ICC Chief Prosecutor Fatou Bensouda told the Security Council that, based on a UNSC resolution approved unanimously in March 2011, the court has jurisdiction to investigate alleged war crimes and crimes against humanity up until today. This includes attacks against civilians and civilian institutions.
Since the overthrow of dictator Muammar Gaddafi in 2011, Libya has been the scene of violent clashes between rival armed groups and deep political divisions, with two separate governments – one internationally recognized in the east, the other backed by Libya Dawn militia in the west - battling for power in recent months.
Amid the soaring insecurity across Libya, recognizing the need to address the ongoing serious violations in the country and help the civilian population obtain justice is very important. That's even more the case when one observes the inability of any government to control such abuses, let alone prosecute those responsible.
The state of impunity in Libya for grave abuses being perpetrated by all sides must end. That means going beyond crimes related to Gaddafi's rule, which have been so far the main focus of the ICC investigations, and using the court's full jurisdiction which extends to crimes by ISIS-aligned militant groups.
Against the current backdrop of lawlessness, Justice First foundation was launched, two weeks ago, to serve as the main platform for investigations, communications and political outreach regarding crimes committed in Libya.
Luis Moreno Ocampo, former ICC Chief Prosecutor, observed that the new foundation is set to be the most organized initiative of this kind in Libya, reaching the local communities and enabling the victims to address to the international community in seeking justice.
With the growing influence of extremist armed groups in the country and the violence stemming from the hostilities, civilians and civilian property have been targeted over the past year. Unchecked violence has reportedly killed hundreds of people, displaced hundreds of thousands from their homes, and destroyed civilian infrastructure.
The report of the High Commissioner for Human Rights on Libya A/HRC/28/51 finds that during 2014, civilians were victims of indiscriminate artillery and air attacks as well as numerous incidents of targeted violence including targeting of civil society activists, media professionals and public figures. Hospitals, schools, as well as airports and other public infrastructure were attacked and damaged.
Besma Luhayshi and her family, from the district of Warshefana, south-west of Tripoli, are among the many victims of Libya. Besma, a broadcaster at Libya Awalan TV, has been living in Egypt for the last 10 years. Since she started working in the media, in March 2013, she has received many threats including from people holding high government positions.
During a TV show, Besma was discussing issues like the free circulation of weapons, kidnappings and killings, calling for an end to violence in Libya.
"I got phone calls on air from people telling me that I would be kidnapped, raped and killed, and that my family would die too," the TV presenter commented.
Last October, her family members fled Libya under threat after her brother got killed, and their home was destroyed. They now live in Cairo with Besma and, like her; they are banned from returning to Libya.
In the summer 2014, there were reports of indiscriminate shelling and fighting in densely populated areas of the country, in particular in Tripoli and Benghazi. Later in September, Warshefana was besieged by Misrata-based Islamist militias (known as Libya Dawn) as the group gained control of the area. Warshefana came under heavy shelling. Most residents were reportedly forced to leave the town.
At the time the siege was imposed, the broadcaster was threatened that her brother would be killed.
"A spy told the militias where my brother was and revealed the location of our family home," she recalled while flicking through pictures of her sibling and others showing what is now left of their house in Warshefana.
A broadcaster named Nadeem Al Tayyari from Al Wataniya channel – owned by Libya's Muslim Brotherhood- was seen celebrating on TV the brother's death, shouting ''Allah Wa Akbar'' several times, and calling her sister an ''infidel'' who deserved that revengeful act.
Besma could name the people that she believes are responsible for her brother's killing: Mohammed al-Kilani, a commander of the Islamist militants, now dead; Abu Obeida al-Zawi, head of the Libyan Revolutionary Operations Room; AbdulRauf Kara and Hashim Bashir, both commanders of Tripoli Supreme Security Committee; Salah Badi, a retired member of parliament and leader of Libya Dawn. They are all well-known militia leaders and, in Besma's view, accountable for most crimes in Libya.
The violence in Warshefana affected the Luhayshi's as well as many families, just like in the rest of the country.
Mr. Ocampo, who's helping as a legal consultant to Libyan tribal elders in their pursuit to seek justice, explained that Justice First has a team collecting information which will be provided to the Libyan authorities.
If it is not possible to hold criminals to account in Libya, then the ICC has a role to play on the victims' behalf.
Within a few weeks, the legal foundation will issue a first report containing names of perpetrators and evidence of crimes.
Libyan authorities have failed to investigate or prosecute the culprits. Libya's institutions, namely its judiciary, are close to collapsing, and many courts are currently not functioning due to the deterioration in security.
Working at a local level with different tribes in seeking redress for the victims could facilitate the political negotiations, and ultimately lead to a durable peace in Libya.
For Ocampo, Libyan tribal institutions could be critical to achieving both justice and peace, being very influential, particularly in the eastern part of Libya.
"Tribal leaders are willing to reach a settlement between different factions, however they don't want to include terrorists in any agreement," the former prosecutor pointed out.
Investigating the crimes in Libya, he argued, is important in the current political scenario in order to discuss who should or not take part in the negotiations.
''There should be no place for al-Qaeda, ISIS or any criminals in this process," the legal consultant said, ''they have no interest in a real political dialogue."
The UN is facilitating ongoing negotiations between Libya's warring sides on forming a unity government in the country.
Through the help of the Justice First foundation, Besma hopes the killers of her brother will be put on trial and punished for their actions. Her case is among many others that are being gathered.
''I'm not just seeking justice for my brother but for all Libyans'', the TV presenter concluded, ''we've all suffered a lot because of those criminals, we want to see them in court'''.
In Ocampo's view, bringing justice to Libya is also about encouraging reconciliation versus retaliation.
"The only way to make peace in Libya is to include justice," he emphasized.
The UN Security Council has a responsibility to support the ICC chief prosecutor's work as the country is facing the worst wave of violence since the 2011 war, with horrendous violations continuing to take place with impunity. Leaving such abuses unpunished will threaten any future peace in Libya.
Alessandra Bajec for RT
Alessandra Bajec is a freelance journalist based in Cairo. Between 2010 and 2011, she lived in Palestine. Her articles have appeared in the European Journalism Centre's magazine,the United Nation's humanitarian news agencyIRIN and The Majalla among others. She tweets at@AlessandraBajec
The statements, views and opinions expressed in this column are solely those of the author and do not necessarily represent those of RT.