Iraq Diary, Day 1: Fighting incursions by fanatics tooth and nail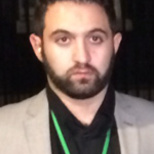 Eisa Ali
Eisa Ali is a correspondent at RT UK bureau in London. He is also a political analyst with a focus on Iraq, Lebanon & Syria. He studied Law & Marketing at university before becoming a documentary film maker, journalist and writer. His writing has appeared on Antiwar.com, Informed Comment & Digital Resistance and he has appeared on the BBC, Press TV, and Etejah English as an analyst and commentator.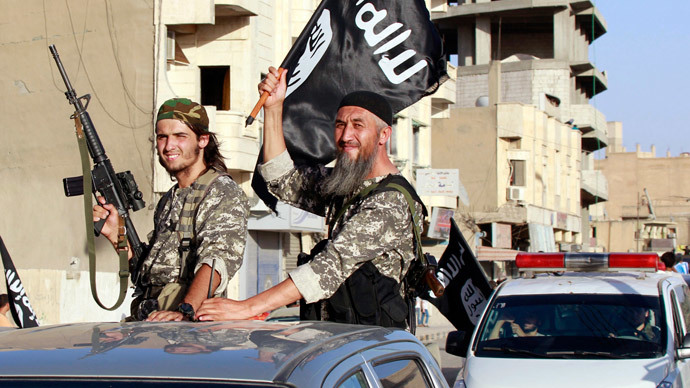 I arrived on Sunday in Baghdad - just miles from where Islamic State has seized control in a major nearby city - the first leg of a trip that will take me across embattled Iraq as part of a special report for RT.
During the journey from the airport, I'm struck by how relaxed the atmosphere is amongst Iraqis considering the heavy fighting that was occurring just outside Baghdad in the city of Ramadi (The key city is located 110 km (70 miles) west of the Iraqi capital, fell to ISIS forces on Sunday after government troops pulled out of a military base on the west side of the city).
The drive from the airport to our hotel is punctuated by checkpoint stops but the soldiers are courteous and helpful and all-in-all the journey is quick and easy. As we wind through the early morning traffic, a bus carrying school children pulls up next to us. The girls aboard are all cramming in some last minute revision as they prepare for end-of-year exams. As far as they're concerned, life goes on as normal; despite the fact genocidal ISIS fighters sit just 30 miles outside the city.
Iraq is a country which has experienced war after war for the last four decades, if not longer. The barbaric sanctions imposed by the US killed at least 500,000 Iraqi children alone (the number of excess deaths resulting from the Gulf War and its aftermath until 1998 was estimated between 400,000 and 500,000, according to a report by Mohamed M. Ali, John Blacker and Gareth Jones for the World Health Organization.)
And when former US Secretary of State Madeleine Albright was asked in an interview by 60 Minutes if she thought the death of thousands of children was worth getting America's old ally, Saddam Hussein, out of power, she infamously replied, "I think this is a very hard choice, but we think the price is worth it."
Despite it all, the inhabitants of Iraq have built up a sort of immunity to the endless calamities that have befallen this land. They have a sense of pride in their own identity as Iraqis and their resilience is manifest through their gallows sense of humor.
Two days before I arrived, ISIS took over the provincial government buildings in downtown Ramadi, in Anbar Province. Anbar sits just to the West of the capital Baghdad and is the largest of Iraq's provinces. Most of it is controlled by ISIS, although much of the region is made up of uninhabited expanses of desert.
As I begin writing this, news starts to filter through that ISIS has also taken over the Anbar Operations Command center in Ramadi. Soldiers and Hashd Al Shaabi volunteers (the young men who answered Ayatollah Sistani's call to take up arms against ISIS last summer) that I spoke to in Baghdad are seething with anger.
For months, Baghdad's government has been holding back on sending in the cavalry, under pressure not just from Sunni politicians who don't want to see ISIS defeated, but from the US too. Prime Minister Abadi announced on Sunday, however, that the Hashd should start preparing to go to Anbar. They, for their part, are chomping at the bit. They kept stressing to me how this fight isn't just for Iraq but for the whole world.
Baghdad itself is well protected. The sense of panic which followed the ISIS takeover of Mosul has largely subsided. Should ISIS try to move on the capital, they'd likely be cut to ribbons, even if the fall of Ramadi appears to offer them a clear run at the capital (the reality is that it simply isn't as straightforward as that).
There are tens of thousands of soldiers on the streets and perhaps even more of the Hashd volunteers. The best, or worst, that ISIS has been able to do thus far in Baghdad is send intermittent car bombs into the capital to murder civilians. In recent weeks, an increasing number of these bombs have made their way into the city. Locals say ISIS have infiltrated by blending in with the estimated 100,000 internally displaced people fleeing the Ramadi fighting.
But Baghdad isn't Ramadi, nor is it Mosul. Thus far, ISIS has only taken and held areas with majority Sunni populations, mainly through massacring local Sunnis who resist them and terrifying others into submission.
The reaction of Iraq's Sunnis to ISIS has been patchy to say the least. In many parts of the country, thousands of Sunni tribesmen stood and fought ISIS, most notably in Tikrit and Diyala. In other parts, however, ISIS forces were aided by collusion. But Baghdad's inhabitants include millions of Shia Muslims who make up the majority and have been marked out for extermination by ISIS. They'll fight any attempted incursion by the fanatics tooth and nail.
Eisa Ali, RT UK's correspondent in London. (Twitter: @EisaAli_RT)
The statements, views and opinions expressed in this column are solely those of the author and do not necessarily represent those of RT.