UK child abuse: It's not the evidence, but who you are that matters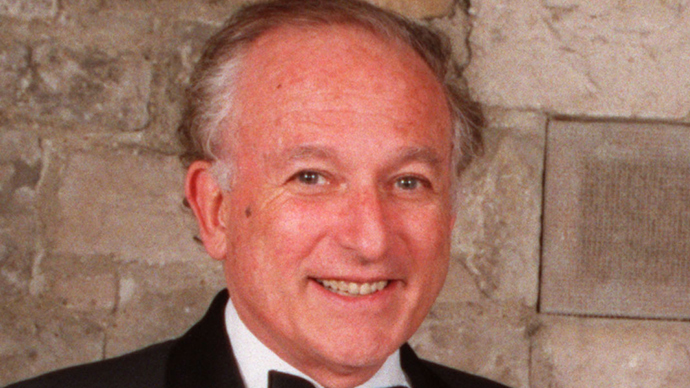 The decision by the Crown Prosecution Service not to bring charges against the wealthy peer and establishment insider Lord Greville Janner in connection with allegations of child abuse has been met with outrage among the general public and police.
Janner, now 86, has been investigated by the police four times in the last 25 years. More than a dozen people came forward to say that they had been abused by the former MP at children's homes - but once again he's been let off the hook - with the Crown Prosecution Service (CPS) citing as the reason the "severity" of Lord Janner's dementia.
What makes the decision particularly hard to take is that the CPS openly admits that Janner should have been prosecuted following investigations in the past, and that the charges against him were "extremely serious".
"I think many victims and survivors will be feeling terribly, terribly let down at the moment," was the reaction of Peter Saunders, of the National Association for People Abused in Childhood. Roger Bannister, the Assistant Chief Constable of Leicestershire, who had submitted a "comprehensive file of evidence" to the CPS, said that he was "extremely worried" by the decision and said it was "the wrong one." He said the police were exploring "possible legal avenues" to challenge the decision.
The CPS says that Janner was diagnosed with Alzheimer's disease in 2009 but his condition does seem to have significantly deteriorated since the police reopened an investigation into the historic claims against him in late 2013.
Janner, who was given a peerage in 1997, made a lucid speech in the House of Lords on Israel/Palestine in February 2013 and we know that he was attending the House of Lords and voting up to late November 2013.
Parliament's own website has Jenner as being a member of the Consolidation Bills (Joint Committee) from 1998-2014.
Yet in July 2014 we were told that the police would not be interviewing Lord Janner because of his dementia.
The Parliament website also shows that despite Janner's "severe dementia", he's still on the boards of various organizations, including acting as a Vice-President of the Jewish Leadership Council - which the JLC's own website confirms.
Even if we accept that Janner's onset of dementia makes him incapable of standing trial - then the question of why he didn't stand trial earlier remains. Last year a former detective sergeant told a national newspaper how despite finding "credible evidence" he received orders from above to limit his inquiries into Janner back in 1989. "The decision was clear, he will be interviewed by appointment and there won't be a search of his home, his constituency office or his office in the Commons.. It was a decision made by people more senior than me," Mick Creedon said.
We shouldn't be surprised to hear such news. For it's not just about Janner and how he's been protected from answering in a court of law the very serious charges made against him. It's about how other members of the UK political establishment have been shielded too.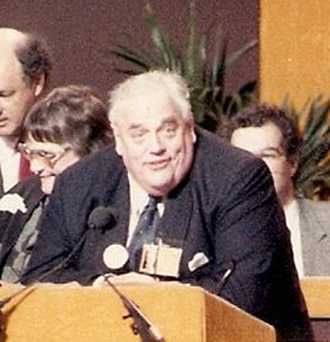 Last month, another police detective revealed how the 29-stone "larger than life" Liberal MP Cyril Smith, who died in 2010, got off child abuse charges. Smith, named as a serial abuser in Parliament in 2012, was arrested at a sex party for teenage boys - but the police received orders from above to cover it all up. Jack Tasker said that: "Other people were rather worried that if Cyril Smith went before a court, he would open his mouth." In other words Smith, if put on trial, would reveal the names of other child abusers in VIP circles.
A 2014 book claimed that MI5 and Special Branch officers were responsible for putting pressure on the police to drop their investigation.
Overall there were at least 144 complaints against Smith, but he went to his grave at the ripe old age of 82 without ever answering to his accusers.
In March it was revealed that Prime Minister Margaret Thatcher knew of the allegations against Smith, before he was given a knighthood.
Peter Morrison, Thatcher's own Parliamentary Private Secretary, was another predatory parliamentary pedophile who evaded justice because of his status. In 1988 a crime reporter called Chris House, received tip-offs from the police that Morrison had been caught "cottaging" with underage boys in public toilets - but had not been arrested, merely released with a caution. "A less powerful man, the officers complained, would have been charged with gross indecency or an offence against children," wrote investigative reporter Nick Davies in The Guardian ten years later. "At the time, Chris House confronted Morrison, who used libel laws to block publication of the story. Now, Morrison is dead and cannot sue. Police last week confirmed that he had been picked up twice and never brought to trial. They added that there appeared to be no trace of either incident in any of the official records."
In January it was claimed that Morrison raped a 14-year-old boy in 1982, but the police then lied to the boy saying that his rapist had been arrested.
Last year it was claimed that Margaret Thatcher was told about Morrison's alleged participation at underage sex parties with young boys. Afterwards the great 'moral crusader' and supporter of 'family values' made Morrison deputy chairman of the Conservative Party.
I know from my own first-hand experience that however much prima facie evidence of criminal wrong-doing one has collected - if the suspect is a wealthy person who has friends in elite circles in Britain, nothing much will come of it. The police will start to investigate, but then eventually they'll get their order 'from above' to drop the case - as occurred in the cases of Greville Janner and Cyril Smith - and which almost certainly occurred too in the case of Peter Morrison.
It's interesting - and very revealing in this context to compare who HAS been put on trial for child abuse offences in Britain and who hasn't. Advanced age didn't stop former television presenter Stuart Hall and entertainer Rolf Harris standing trial - both men were found guilty and sent to prison.
And on the very same day that the CPS said they wouldn't be prosecuting Lord Janner, a DJ named Neil Fox WAS standing trial charged with nine sex offences - offences which he denies.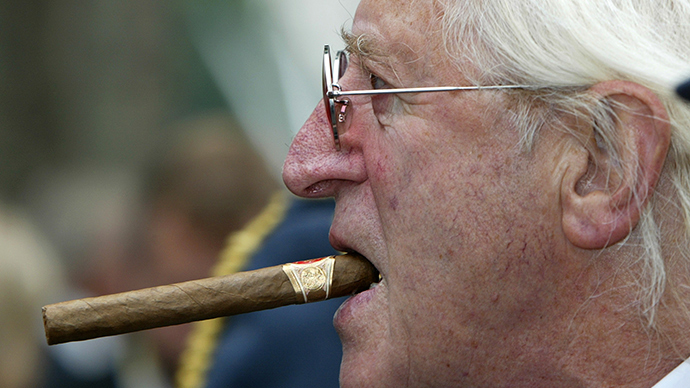 Which brings us now to Jimmy Savile. Savile, like Fox was a DJ and was also a television presenter, a regular face on British TV screens in the 1960s, 70s and 80s. His child abuse appears to have been on truly industrial scale - he may actually have been one of Britain's worst ever serial sex offenders. But once again - he never stood trial.
What made Savile different from other TV presenters and DJs were his establishment connections. He spent 11 successive New Year's Eves with Margaret Thatcher. He hobnobbed with royalty and leading politicians.
Do we really have to ask how Savile - who like Cyril Smith and Peter Morrison also received a knighthood - got away with it?
The Right Honorable the Lord Janner of Braunstone QC, whose memoirs included a foreword by former Prime Minister Tony Blair, is only the latest establishment figure to evade prosecution in Britain because of who he is.
How much evidence there is against a person, how many witnesses have come forward, how serious the charges are - these things matter far less than who the accused is. It should be the case that in a rule-of-law democracy - as Britain purports to be – no one is above the law. But the sorry story of child abuse cover-ups tell us that is most certainly not the case and that having the right connections and knowing who else in elite circles has something to hide makes all the difference.
The statements, views and opinions expressed in this column are solely those of the author and do not necessarily represent those of RT.
The statements, views and opinions expressed in this column are solely those of the author and do not necessarily represent those of RT.
You can share this story on social media: