Russia, China, Iran: In sync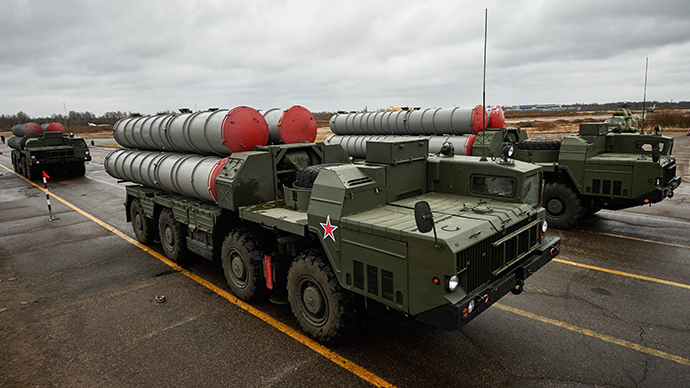 Over past decades, the pre-fabricated myth of an elusive "Iranian bomb" was never the real issue between the US and Iran; the issue was how to subdue – or "isolate" - a powerful, independent nation that refused to toe the exceptionalist line.
Now that the "rehabilitation" of Iran – at least for some exceptionalists and their minions - may be imminent, pending a nuclear deal to be clinched in June, various Washington factions still can't get their act together.
The Pentagon has all but admitted the perennial wet dream of neocons and corporate media remains on the table; the military option.
The US Congress will go no holds barred in trying to scotch the deal. The US Senate Foreign Relations Committee unanimously passed a bill that would give Congress the right to interfere with anything related to the removal of sanctions.
Iranian Foreign Minister Mohammad Javad Zarif faces an even more uphill battle as the "fact sheet" the Obama administration insisted it needed to release to make the case in Washington complicates how the nuclear deal may be received in Iran. To top it off, "fact sheet" or not, the case was not made in Washington after all.
And now the usual suspects – from the State Department to Congress and the Israel lobby – are predictably going bonkers on a demented "Putin selling missiles to the ayatollahs" narrative.
Got "S", will sell
What Russian President Vladimir Putin has just done is to get back to business as usual; even before sanctions are lifted, he signed a decree lifting Moscow's own ban on the delivery of the S-300 surface-to-air anti-missile system to Tehran, following an $800 million 2010 contract that was not fulfilled due to relentless US pressure. Tehran expects to receive the S-300 by the end of the year.
Moscow's official line has always been that the arms embargo on Iran must be lifted as soon as a final nuclear deal is clinched. The Obama administration insists that sanctions must be removed gradually. Tehran, from Supreme Leader Ayatollah Khamenei on down, is adamant that sanctions must be lifted "on the day of the deal", in Khamenei's words.
The Supreme Leader had added a conciliatory note though, remarking that, "if the other side avoids its ambiguity in the [nuclear] talks, it'll be an experience showing it's possible to negotiate with them on other issues." That remains a galaxy-sized "if".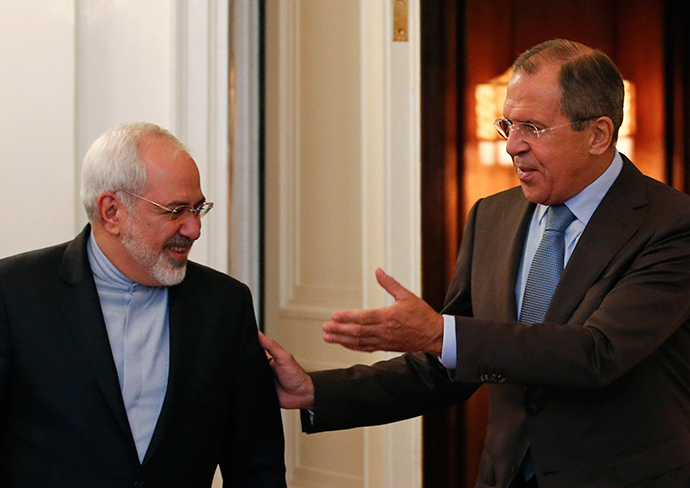 Meanwhile, and in sync, the director-general of Russia's top weapons exporting company Rosoborobexport, Anatoly Isaykin, confirmed China has just bought S-400 missile defense systems from Russia. Beijing is the first in a long list of foreign buyers – as the Russian defense industry is obliged to give priority on the S-400s to the Russian Defense Ministry
Each S-400 is capable of launching up to 72 missiles, engaging up to 36 targets simultaneously, and shield territory from air strikes, strategic, cruise, tactical and operating tactical ballistic missiles, and medium-range ballistic missiles. It's been operational since 2007, replacing the S-300 systems now sold to Iran.
The crucial issue is that the S-300s will render Iran's air defenses virtually secure against anything the Pentagon may throw at them, except fifth-generation stealth fighters. And these – the S-300 and S-400 - are not even Russian state-of-art; that would be the S-500 system, which I've referred to here, capable of definitely sealing Russian – and any other - territory from anything the Pentagon may come up with.
Strategically in sync
The simultaneous rolling out of the S-300s and S-400s to Iran and China are yet one more graphic example of the strategic partnership involving the three Eurasian nations that actively contest the hyperpower's hegemony. They are certainly in sync.
In parallel, discreetly, Moscow has already started, in practice, a $20 billion oil-for-goods swap with Tehran – exchanging grain, equipment and construction materials for up to 500,000 barrels of Iranian crude a day. According to Deputy Foreign Minister Sergei Ryabkov, "this is not banned or limited under the current sanctions regime."
Ryabkov only stated the obvious; "It takes two to tango. We are ready to provide our services and I am sure they will be pretty advantageous compared to other countries…We never gave up on Iran in a difficult situation..."
Tehran responded in sync, via the Chairman for the Committee for Foreign Policy and National Security of the Islamic Consultative Assembly of Iran, Alaeddin Boroujerdi; Iran is ready to expand cooperation with Russia in all spheres at the highest level. Crucially, "this is also the opinion of our supreme religious leader Ayatollah Ali Khamenei about development of relations with Russia."
The usual suspects, as usual, are clinging to any argument that "proves" Russia-Iran cooperation is doomed. For instance, "rehabilitated" Iran will doom Russia's energy industry because of the "serious impact" on the oil market from Iran's increased supply and competition with gas exporter Gazprom.
Ryabkov dismissed it by going straight to the point; "I am not confident as yet that the Iranian side would be ready to carry out supplies of natural gas from its fields quickly and in large quantities to Europe. This requires infrastructure that is difficult to build."
This infrastructure upgrade is costly and will take years; it may happen, but with help from – once again - the Russians and the Chinese. Russia will be back in play in full force in Iran's energy sector, as Gazprom, its oil arm, Gazprom Neft, and Lukoil had to put on hold many projects because of sanctions. Rosatom, for its part, will be able to clinch further contracts at the Bushehr nuclear power plant.
The EU – and especially the US – are betting on Iran's "rehabilitation" as an economic/political bonanza; the first real benefit would be Tehran becoming a supplier to yet another troublesome 'Pipelineistan' gambit, the Trans-Anatolian (TAP) gas pipeline, which may – or may not – be finished by 2018. TAP will supply gas to the EU via Turkey, but it's still unclear how much gas potential suppliers – Azerbaijan or Iran – are able to commit.
TAP coming online does not mean Gazprom's exports to the EU must be cut down. In fact, what Russian and Iranian officials have been discussing for a while now is how profitable exporting to the EU may be for both nations. Besides, Russia has still another key 'Pipelineistan' card to play – Turkish Stream, which will channel Russian gas to Turkey and Greece.
And yes, Gazprom is getting ready to be a key provider to two essential markets at the same time. Here's what Gazprom's CEO Alexei Miller told Rossiya-24: "The resource base of Western Siberia is a resource that is used for delivering gas for exports to Europe. In other words, at this point we are on the cutting edge when actual competitiveness will begin for our energy resources between two mega-markets: Asian and European."
SWIFT business
Beijing, meanwhile, has also been on the offensive. As a top energy supplier – of both oil and gas - Iran is a matter of Chinese national security. So even with sanctions after sanctions, the US government was always forced to renew waivers for China, as Beijing kept importing energy from Iran at will.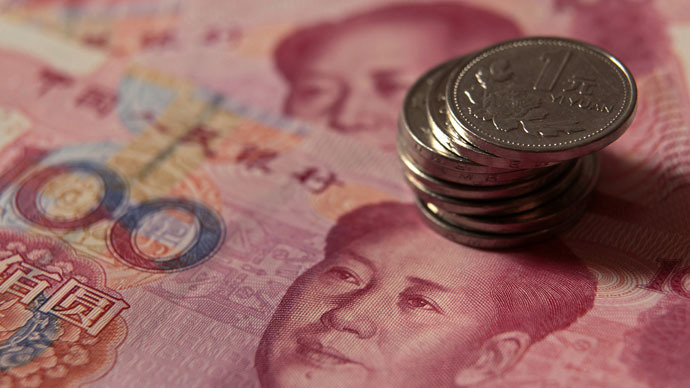 Iran is an absolutely key node of the Chinese-led New Silk Road(s) – be it as part of the land route or as part of the Maritime Silk Road, which will touch the port of Chabahar. And the China-Iran partnership does not span only close ties on energy and trade/commerce; it also includes advanced Chinese defense technology, and Chinese input in Iran's ballistic missile program.
China created a parallel SWIFT system to pay Iran for energy; Tehran, after the nuclear deal, will be free to access these funds in yuan. Iranian energy executives have already been to Beijing to discuss Chinese investment in the Iranian energy industry. Sinopec and CNPC will be instrumental in developing projects in the South Pars gas fields – the largest in the world - and in the monster Yadavaran and North Azadegan oil fields.
For Iran, all this will happen in parallel with European energy giants investing in liquefied natural gas (LNG) development and technology.
Investing in multiple fronts, China will also be instrumental in its push to finally help complete the much-troubled Iran-Pakistan (IP) pipeline, which in the future may even include an extension to Xinjiang.
Xi does Tehran
The icing in this vast energy cake is how both Russia and China are deeply committed to integrating Iran into their Eurasian vision. Iran may finally be admitted as a full member of the Shanghai Cooperation Organization (SCO) at the upcoming summer summit in Russia. That implies a full-fledged security/commercial/political partnership involving Russia, China, Iran and most Central Asian 'stans'.
Iran is already a founding member of the Chinese-led Asian Infrastructure Investment Bank (AIIB); that means financing for an array of New Silk Road-related projects bound to benefit the Iranian economy. AIIB funding will certainly merge with loans and other assistance for infrastructure development related to the Chinese-established Silk Road Fund.
And last but not least, the China-Iran strategic partnership will be discussed in detail as Chinese President Xi Jinping visits Tehran next month.
It's easy to remember how Iran was relentlessly derided as "isolated" by the exceptionalist crowd only a few months ago. Yet the fact is it was never isolated – but painstakingly building blocks towards Eurasian integration.
European firms are of course itching to unleash an avalanche of investment in the Iranian market post-sanctions, and most of all the energy giants badly yearn to lessen EU's dependency on Gazprom. But they'll be facing formidable competition, as it was up to Moscow and Beijing to identify, a long time ago, which way the wind was blowing; the inevitable (re)emergence of Iran as a key Eurasian power.
The statements, views and opinions expressed in this column are solely those of the author and do not necessarily represent those of RT.
The statements, views and opinions expressed in this column are solely those of the author and do not necessarily represent those of RT.
You can share this story on social media: