Western media tycoons pocket millions rather than learn lessons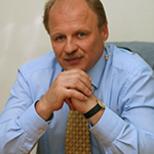 Al Gurnov is a journalist, political analyst and broadcaster. He has presented the news for several Russian national TV channels, and writes for a number of major newspapers and magazines. In the 1990s Al Gurnov was the West European Bureau chief for Russian State TV & Radio (RTR) based in London. Later he hosted several successful TV and radio shows. Winner of numerous professional awards, he has been an RT presenter and TV host since the company was founded in 2005. Al Gurnov regularly appears as a political expert on prime time TV shows on major Russian and international channels. He is a member of the Russian and International Television Academies, and Professor at MGIMO University School of Journalism (Moscow).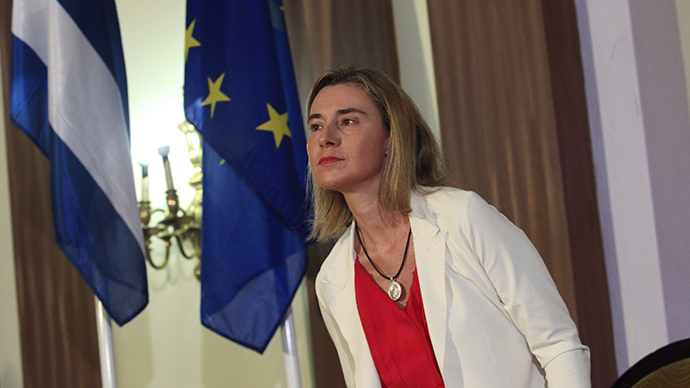 As Europe is concerned about the effectiveness of Russian media, the EU leaders have asked foreign policy chief Federica Mogherini to draw up a plan on how to support media freedom and European values in Russia.
"The European Council stresses the need to challenge Russia's ongoing disinformation campaigns and invites the High Representative to prepare by the June European Council an action plan on strategic communication in support of media freedom and EU values," the document said.
Lithuania is one of the champions of saving European souls from the increasingly popular Moscow viewpoint on the situation in the world. But it seems like nobody in Europe is ready to pay for countering Russian media. At least, Lithuanian Foreign Minister Linas Linkevicius has already declared that the United States and Europe must coordinate their actions in order to fight Russian propaganda efforts and provide alternative sources of information for Russian-speakers. Interestingly, but "providing alternative sources of information for Russians in the Baltics," is what Moscow has been persuading them to do for the last 20 years. Now, that Russia has successfully done it at its own expense – time has come for Western bureaucrats to make some money by becoming part of the process…
What they are trying to prove to taxpayers is that if they do not coordinate the actions by strengthening alternatives to the Russian media, they will not win the fight. What kind of fight are we talking about? Probably, the fight for government funding? The US Broadcasting Board of Governors (BBG) has announced its 2016 budget request. The agency, responsible for American overseas news and information programs (including on Voice of America and Radio Free Europe), "is seeking $751.5 million to increase global engagement, move more aggressively into television and digital media, andsupporthigh priority audiences".
A statement by the BBG Chairman reads: "Our goal is to help US international media nimbly respond at a time of pressing national security challenges as well as dramatic shifts in the way people around the world engage with media… As authoritarian governments tighten their grip on media and extremist groups exploit it to sow hatred and fear, our role is to engage audiences and bring a trusted voice to those who need it most."
Did it ever occur to BBG and their sponsors in Washington DC, that the only reason an increasing number of people in Europe and the US are tuning in to sources like RT and Sputnik is because they want to see the other side of the story, to hear other people, than the usual network flock of 'experts', continuously proposing their audience a choice of 50 shades of gray?
The reason for the increasing success of RT – is that we are not fighting a war, not even competing with media monsters like CNN, BBC, BBG, but simply satisfying the need of their own audiences for an alternative view of world events. As simple as that. Both in Europe and in the USA there are people who rightly feel that their voice is not heard. We listen to them; we discuss their views and let them share it with others. And this straightforward approach is the competitive advantage of Russian media over the Western mainstream.
If you compare it to Soviet-era propaganda, the difference is that modern Russian channels resonate with people's feelings and emotions, which makes Moscow's messages today more successful. I doubt that can be countered by mere funding. With declining value of the ruble, RT's 2015 budget is rapidly shrinking towards a $200mn mark, compared to BBG's $700mn plus, the BBC World Service's £245 million ($362 million) and Al Jazerra's reported $1.2 billion. So, if it's really going to be a war, which I hope we still can avoid, it will not be a war of money. Not even a war of words, but a war of ideas. This is a battle the United States won in 1776, Israel back in 1948, and which Russia is winning today.
For this sole reason President Obama has named Russia one of the main threats to US domination, along with ISIS and Ebola. And this is probably what made BBG's Andrew Lack compare RT to a terrorist organization: he hopes that will win him the money. Such shameful statements from a person in his position may still make his sponsors disregard the fact that Mr. Lack is planning to spend $12.5 million proposed in FY 2016 to support open and free Internet. Last time I came across free Internet was in Starbucks, but I'm not sure Mr. Lack is going to share any of his $12.5 million with the Seattleites. Likewise, I doubt that American money will open the Web for the Chinese population… Lack of common sense is the only condition under which Mr. Lack may get to spend a dozen million on his internet anti-censorship programs.
But not if his enemy is a Russian terrorist organization, like RT! It may sound absolutely absurd but it is quite understandable if you look at the other instances where people and organizations that are committed to investigative journalism have been treated. For example WikiLeaks, a publishing organization, has been called a terrorist organization by US officials, and let's not forget that many US journalists have been under threat of being taken to court with references to similar legal mechanisms. So we are seeing a danger in the Western world, where those in power are ready to use terrorism laws to silence journalists and media organizations
According to Dr. Oleg Matveyev, former analyst with Vladimir Putin's presidential administration, to stage reforms in US government media, is mere boondoggle because lately their level has seriously degraded. These information resources worked pretty well earlier, in Soviet times, when they were presenting more alternative points of view. Today they are nothing more than a red rag to a bull, and not even that, since the Kremlin no longer considers them to be "enemy voices". Despite active jamming, an estimated 42 million Soviet people regularly listened to the "Voice of America" and the BBC because of the small credibility of Soviet propaganda. Today their audience narrowed greatly due to the variety of opinionated Russian press.
American radio stations may be more popular in some post-Soviet countries, where the problem with freedom of press is more acute than in Russia. There they can pose a serious alternative to local sources of information. And I should admit that Michael McFaul's Twitter was one of the most popular internet resources in the Russian segment of the worldwide web when he was posted as the US ambassador to Moscow. Please note, His Excellency didn't charge extra for this activity! He just had a message for the Russians, which Obama has not…But the diplomat also had a message for the White House about how the American media dealing with Russia should be reformed. But this Obama totally ignored, preferring to focus on a much easier task of staging a revolution in Kiev, which now became a never-ending headache for himself, and his opposite numbers in Europe, let alone the Ukrainians themselves, who are killing each other by the thousands ever since the cash flow from the United States started.
A Gallup poll last month said Americans don't look for an alternative to the US mass media preferred slants on Russia. This result is greatly influenced by many Americans relying too much on US mass media, while not actively pursuing other news sources. People with a secondary interest on a given subject are more likely to rely on mass media, as opposed to doing further research. A number of key American TV providers in major US markets don't carry RT, unlike other foreign news networks, including Al Jazeera, Arise, NHK, CCTV and the BBC.
How come this fact is used for justification of additional multi-million dollar spending on another media standoff? Nietzsche said it first: "There are no facts, only interpretations."
Barack Obama recently called David Cameron "one of my closest and most trusted partners in the world". Jeremy Clarkson, a top rated British TV presenter, called "America: 250 million w****rs living in a country with no word for w***ker". Clarkson was dumped by the Beeb, despite a million signatures in his defense. How's that for an interpretation of the life of the rich and famous?
The statements, views and opinions expressed in this column are solely those of the author and do not necessarily represent those of RT.