Top Jerk: Clarkson's bigotry typical of arrogant British elite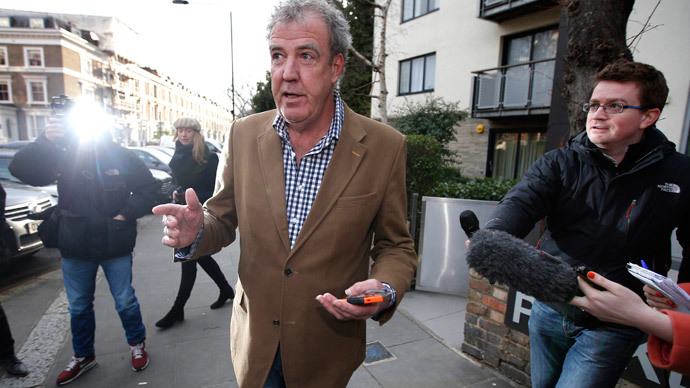 The decision by the BBC to sack Jeremy Clarkson over his physical assault and abuse of one of the producers of Top Gear, the program on which Clarkson was the main presenter, raises more questions than answers.
Not least of those questions is over the public intervention of Prime Minister David Cameron, who called for Clarkson's reinstatement while the investigation into the incident was still ongoing. Cameron and Clarkson are personal friends, both part of the so-called 'Chipping Norton set' – a small group of very wealthy and influential individuals from the world of media, politics, and television who own country homes in the vicinity of small market town of Chipping Norton in Oxfordshire.
Included in this exclusive and very wealthy group are Rebekah Brooks, former head of Rupert Murdoch's News International – the UK arm of his global media empire. Brooks was arrested as part of a police investigation into the phone hacking scandal in 2011, involving the Murdoch-owned News of the World. She was subsequently tried and found not guilty of any wrongdoing connected to the hacking of people's phones in pursuit of stories, a practice that was found to be widespread at the now defunct popular Sunday tabloid newspaper.
The Chipping Norton set also includes Rupert Murdoch's daughter, Elizabeth Murdoch, a major player within the media industry in her own right.
Regardless of his personal friendship with Jeremy Clarkson, the details of the now former BBC presenter's abuse of a member of the Top Gear crew makes Cameron's public support for him a disgrace. In this regard the Prime Minister was obviously attempting to ride a wave of popular support for Clarkson, reflected in the raising of a petition calling for his reinstatement managing to attract a million signatures.
Yes, Jeremy Clarkson is an international celebrity. And, yes, his talent as a broadcaster is inarguable, responsible for Top Gear rising to become an international phenomenon, with the presenter himself claiming at a recent charity event that there was an 18-year waiting list just to be part of the show's studio audience.
But none of this justifies his history of racist statements and insults, homophobia, misogyny, and boorishness. He is a man who revels in using his celebrity status to bully others and vent a reactionary worldview, revealing in the process the worst aspects of Tory Britain with its inherent prejudices and bigotry.
The incident that finally saw him sacked took place in early March at a hotel the cast and crew were staying in while shooting on location. Clarkson arrived at said hotel in a private helicopter late at night and proceeded to erupt when he found that the only food provided for him was soup and sandwiches rather than the peppercorn steak he wanted.
In the style of a feudal lord abusing his serfs, the presenter took out his anger on one of the show's producers, Oisin Tymon. In front of witnesses, this involved sustained verbal abuse, during which Clarkson told the producer that he was going to lose his job, plus a physical assault. The verbal abuse included anti-Irish racism – Tymon being Irish – and after it was over Tymon drove himself to hospital for treatment.
Even more remarkable is that fearing for his job, Tymon did not report the incident to his bosses afterwards. Jeremy Clarkson reported it when it became apparent that other members of the crew were unhappy about what happened, making it inevitable that the story would get out.
The point is that Oisin Tymon, the victim of Clarkson's abuse and assault, had been willing to accept this treatment as the price of working on such a high profile TV show as Top Gear and for such a big celebrity as Jeremy Clarkson. This is the saddest aspect of the affair - the way that celebrities or people in positions of influence and power within the media are allowed to get away with treating people however they like with little or no consequence. Worse is the way that Oisin Tymon has been subjected to a torrent of abuse on social media since the story came out, up to and including death threats. Clearly for many people Jeremy Clarkson can do no wrong, and on the contrary is seen as some kind of folk hero.
He's not.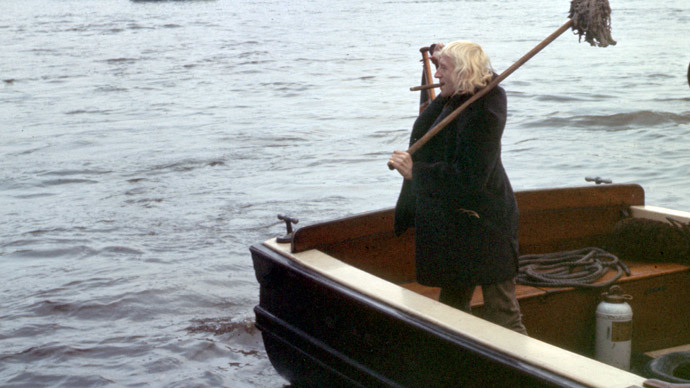 This latest event is only the latest in a number of scandals involving high profile television and media celebrities in the UK. The worst of these involved Jimmy Savile, a major celebrity throughout the 1970s, 80s, and 90s. In his time Savile presented some of the most popular light entertainment shows on UK television, which he combined with fundraising activities for various worthy causes, with a particular focus on helping children.
His charity work earned him a multitude of plaudits and awards, including a knighthood from the Queen. Yet in truth Jimmy Savile, who died in 2011, was a pedophile and used his celebrity and charity work for children only in order to gain access to them. He is known to have sexually abused and exploited 63 children over a number of years, and in many instances while visiting them in hospital or at various children's homes.
Of course, Jeremy Clarkson is not guilty of anything like the crimes committed by Savile and the two cannot be compared when it comes to the nature of the abuse each has been responsible for.
But what they do have in common is a celebrity status that in the UK and the US in particular has long underpinned a culture of impunity. It is a rotten and venal culture, one that illustrates the distorting role of wealth and fame in shaping and distorting the values that dominate both societies.
They say that celebrity, like alcohol, does not change a person's nature so much as it magnifies and enhances it. The blunt truth is that Jeremy Clarkson is nothing more than a bully and a right-wing jerk in a Barbour jacket. It is no surprise therefore that he can count the nation's Prime Minister David Cameron, among his personal friends. It takes one to know one.
The statements, views and opinions expressed in this column are solely those of the author and do not necessarily represent those of RT.
The statements, views and opinions expressed in this column are solely those of the author and do not necessarily represent those of RT.
You can share this story on social media: