​New realities: Parliamentary BRICS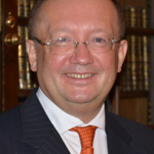 Dr Alexander Yakovenko, Russian Ambassador to the United Kingdom of Great Britain and Northern Ireland, Deputy foreign minister (2005-2011). Follow him on Twitter @Amb_Yakovenko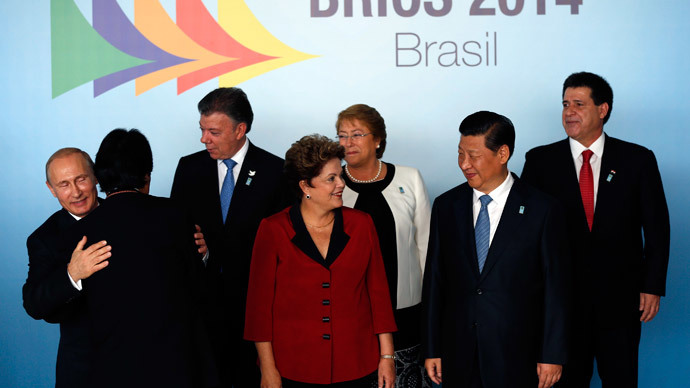 The idea to establish a parliamentary forum emerged as a result of the active development of diverse cooperation within the framework of BRICS.
Leaders of the member-states regularly hold top-level meetings. A new BRICS bank – New Development Bank – is being currently established. The BRICS countries are united by their aspiration to make common cause on issues concerning global development and shaping a global financial architecture that meets the requirements of the 21st century. They actively cooperate within the G20, and contribute substantially to its agenda. There are currently 25 areas where BRICS cooperate. So it would be logical to add a parliamentary dimension to them.
Traditional European parliamentary forums, on their part, cover only Europe or the OSCE space at most. They do not operate outside these regions.
The BRICS parliamentary forum could address in earnest such questions and promote such values as sovereignty and independence of states, prevention of change of government by means of outside interference.
BRICS member-states possess their common denominator of values that differs significantly from the Euro-Atlantic one, which over the last decades has largely mutated towards hyper-liberalism. The forum could provide a framework for discussion of possible ways of resolution of regional conflicts and reforming the existing international institutions, for example, the IMF. According to Russian parliamentarian Alexey Pushkov, practice shows that discussion of these questions on traditional European platforms lead nowhere. The majority, guided by Euro-Atlantic discipline, would block any draft resolutions containing assessments that differ from these narrow-minded attitudes, stuck in the Cold War past.
It is also important that BRICS have no military dimension as it pursues exclusively political, economic and financial tasks; it is these problems that come to the fore at this critical junction of global development. Its members do not wish to set artificial limits on their partnerships or to be rigidly tied by external alliances, making emphasis on network diplomacy instead. Also, there is concurrence of interests in the field of security as there is convergence in the understanding of current conflicts.
The first parliamentary forum of BRICS initiated by Russia will be held in Moscow in early July. Countries from three continents, which together enjoy 42 percent of the world population and 27 percent of the global GDP, will be represented there.
The statements, views and opinions expressed in this column are solely those of the author and do not necessarily represent those of RT.