'Repeatedly interrogated, tortured, always blindfolded' – Portland man's lawyer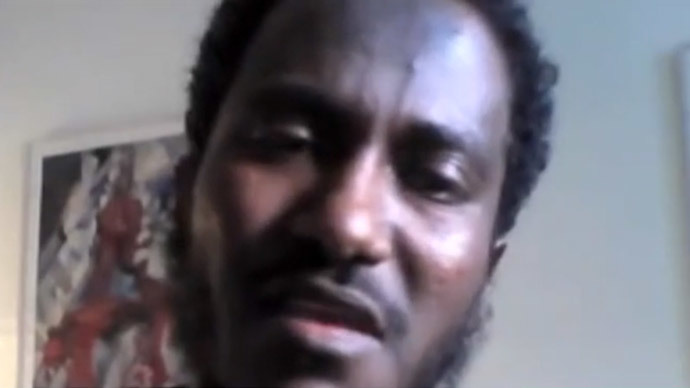 Yonas Fikre, who was tortured in the UAE, was blindfolded during his repeated interrogations which might indicate that US officials were involved, Thomas Nelson, the man's attorney told RT, adding that it would be very difficult to establish the link.
RT:Your client claims he was tortured in the United Arab Emirates for refusing to become an informant for the FBI. What details of his ordeal can you tell us?
Thomas Nelson: We have interviewed him a number of times and he has been very forthcoming about what happened. Nobody denies that he was in the secret prison in the UE and that he was mistreated. His ordeal began on June 1, 2011 and ended on September 16. And during those 106 days he was repeatedly interrogated about events almost exclusively in Portland, Oregon and was repeatedly tortured ..
RT:Have your client's claims been verified?
READ MORE: US Muslim tortured in UAE for 106 days struggles to prove FBI hand
TN: A much as one can verify and document these things… For example, after he was released from the UAE prison he was on the no-fly list which means that he couldn't take an airplane back to the US. So he had to go at least somewhere. So he said "send me to Sweden"… He had relatives there. He went to Sweden and during the course of three years there the Swedish authorities investigated what happened to him and they came up with a conclusion that yes, indeed he has been tortured. Their problem was that they had a hard time proving that it was the FBI or the American authorities that instigated and agreed the torturing. It was not a question whether the torture occurred; it was a question whether if they can prove that the Americans were behind it.
RT:Are there any direct links between US officials and what happened to him in the Emirates?
TN: There are some links, but they are very difficult to establish. One of them is that during the torture he was always blindfolded, and so he could not see who was doing the interrogating and who else was in the room although he was aware that there were others. With the exception that he could occasionally look underneath the blindfold and see pants, trousers, shoes and dress of that sort. Sometimes there was Western dress, sometimes there was Arabic dress. Again keep in mind this continued for a period of 106 days and during all those interrogations he was blindfolded.
In addition, there are other instances in which precisely the same things happened to American citizens at the same prison with the same treatment and involving events in the US, not in the UAE. So there is overwhelming circumstantial evidence. But it is one of those difficult things when the most, I hate to say it, powerful nation on Earth wants to hide something. It can do it very easily. We have litigation going on here where we're going to try to chase down that evidence and to prove who was involved, what they did, how they did it. But of course we expect the US to be very resistant to our enquires.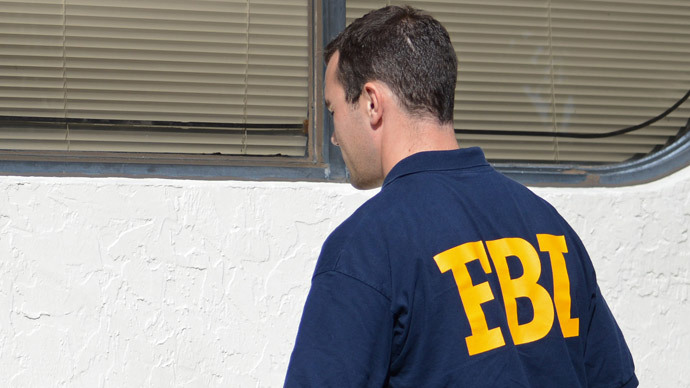 RT:Your client has filed a lawsuit against the FBI and American officials for what allegedly happened to him. Why isn't he taking legal action against the Emirates?
TN: The reason for that is primarily legal. It is very, very difficult to bring a foreign state as a defendant into the US court system. It's very difficult to do. There is a defense of what is called "sovereign immunity" in the US meaning that a foreign government cannot be sued in the US unless there are very extraordinary circumstances and facts. It's probably an impossible task particularly for one single person as Mr. Fikre is, trying to vindicate his rights. So it isn't that we don't have a claim and think that UAE treated him poorly, illegally, the problem is that bringing such a lawsuit will be very, very difficult.
RT:What's the status of his legal case and what outcome do you expect?
TN: We have a number of claims pending against the FBI and individuals and also the government. We have claims starting with what is called a no-fly list which is when the government puts an individual on a list and says: "You cannot get on the airplane and flying to or from, or over the US." It is because Mr. Fikre was on the no-fly list that he was unable to return to the US after he was released by the authorities without charge in the UAE.
We are contesting his inclusion on a no-fly list. We are also looking for the court to intervene and to tell the FBI and other agencies that they cannot treat people in this manner. And we are going after a number of individuals - we know the identity of one and we are trying to get the identity of others - for damages against him. It is difficult, if not impossible. For the same reason of sovereign immunity…to obtain money damages from the US. But the other way around is to obtain money damages from officials, and then the US will reimburse them. So we have that case pending, it is now going into the Fourth Amendment complaint, it is in front of judge, Anna Brown and the Federal District Court of Oregon. We just yesterday filed a status update with the Court and we will be taking further action in the months ahead.
The statements, views and opinions expressed in this column are solely those of the author and do not necessarily represent those of RT.
The statements, views and opinions expressed in this column are solely those of the author and do not necessarily represent those of RT.
You can share this story on social media: