'Double standards – name of the international human rights game'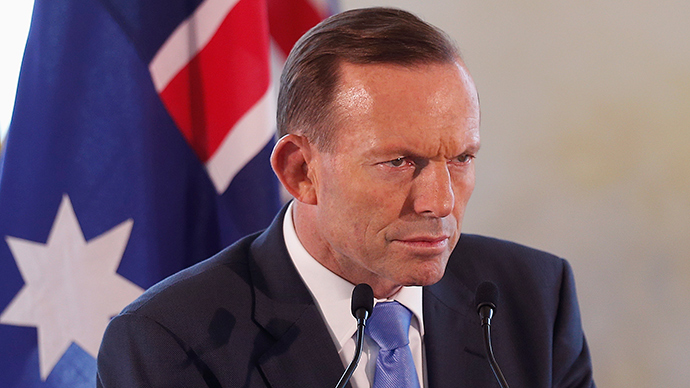 On the one hand, Australia has a certain pride in its human rights record, on the other - it allows the indefinite detention of asylum seekers and refugees who are considered security threats, Binoy Kampmark, lecturer at RMIT University, told RT.
UN Special Rapporteur on Torture, Juan Mendez, presented a report on Monday that revealed the Australian government's mistreatment of asylum-seekers. The investigation found cases where children were being detained in offshore processing centers. The report also showed that authorities have been breaching global anti-torture conventions. In response Australian Prime Minister Tony Abbott said that the country was "sick of being lectured to by the United Nations."
RT:Since 2013, the Australian government has applied a hard-line immigration policy and sent asylum seekers arriving on boats to Papua New Guinea's Manus Island and Nauru. Tony Abbott claimed that Australia has stopped the boats and ended the deaths at sea. Is the statement made by Mr. Abbott appropriate?
Binoy Kampmark: What Mr. Abbott has decided to do on this is to state that the number of boat arrivals has fallen - which is true. But what he doesn't say is that the boat arrivals simply go elsewhere. So rather than stopping deaths at sea it is simply placing deaths elsewhere. I think it is a very important distinction to draw, because Mr. Abbott doesn't say for example where the boats have gone, he simply says that they've stopped coming to Australia and that is a very significant difference. It's not that deaths have lessened, it's just deaths are taking place elsewhere.
READ MORE: 'Sick of being lectured': Australian PM blasts UN report on torture convention breaches
The so-called operation "Sovereign Borders" …is the term the Australian government has used for dealing with these situations entirely secretly because there is no accountability in terms of what happens there, in terms of sea matters. We don't actually know where some of these things go. Of course when it comes to individual boats, and so forth, the reporting is sketchy and poor. And then there is a broader issue, that if you stop refugees coming by one channel, they will always go through another channel and that is just a reality of the global refugee problem.
RT:Mr. Mendez replied by: "keeping people in prolonged arbitrary detention on the basis only of the fact that they attempted an irregular entry is a good course of action." What is your take on that?
BK: What the Rapporteur on Torture, Mr. Mendez, has made clear is that the Refugee Convention entitles individuals to seek asylum in a country and not to be discriminated against in the basis of that right. The problem is that the Australian government obviously has demonstrated a lack of interest in what the refugee convention is obligating them to do. Australia as being a signatory must comply with that. That is obvious that it is not perceived to be a good vote-getter. It has sadly become a very bipartisan issue in Australia, in the sense that also the opposition believe in the main that foreign policy regarding asylum seekers is required. And that is what we tend to see constantly at the moment.
RT:Do you think that this statement by the Australian PM undermines the credibility of Abbott's government in the eyes of the international community?
BK: It's very hard to undermine the credibility than it already is. The Abbott government is regarded as a sort of international joke in many ways. Let's not forget that the same government with a Prime Minister who used this rather curious Australian expression called "shirtfronting"Russian President Vladimir Putin, and that was of course regarded as hilariously bizarre. His behavior, for example, at the G20 summit in Brisbane was considered rather peculiar and very parochial. So it's not as if this behavior is considered surprising by his international counterparts. I don't see another statement in terms of attacking a UN official is being that significantly more remarkable than what he has already done.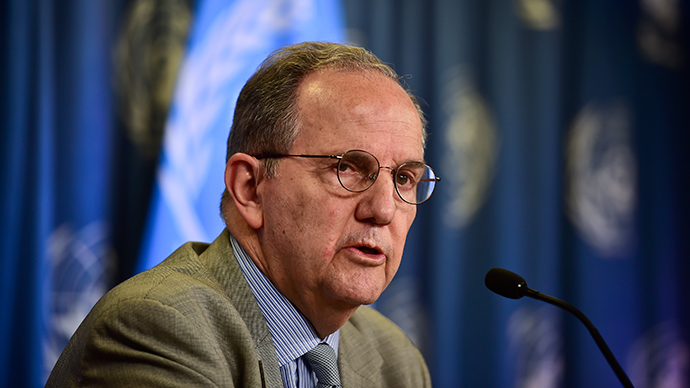 RT:Isn't this an example of double standards? The international community is free to criticize such countries as North Korea or Iran, for example, but it faces fierce backlash when deals with the human rights violations in the West.
BK: Yes, I'm afraid it is very true, the nature of human rights violations and the commentary on human rights violation is always tinged with that degree of double standards as you say. The reality of it is that a country, for example, like Australia will be able to or does have a certain pride, on the one hand, with its human rights record; and yet, it's also a country that allows children to be detained and essentially allows in some cases indefinite detention of asylum seekers, and in some cases even refugees – those who have been found to be refugees - because they are considered security threats and because the domestic intelligence agency considers them a threat. So 'double standards' is very much the name of the international human rights game, I'm afraid.
The statements, views and opinions expressed in this column are solely those of the author and do not necessarily represent those of RT.
The statements, views and opinions expressed in this column are solely those of the author and do not necessarily represent those of RT.
You can share this story on social media: