Minsk deal a ray of light as clouds gather over Kiev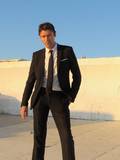 Bryan MacDonald
Bryan MacDonald is an Irish journalist based in Russia. He has written for RT since 2014. Before moving to Russia, Bryan worked for The Irish Independent, the Evening Herald, Ireland on Sunday, and The Irish Daily Mail. Follow him on Twitter @27khv
Bryan MacDonald is an Irish journalist based in Russia. He has written for RT since 2014. Before moving to Russia, Bryan worked for The Irish Independent, the Evening Herald, Ireland on Sunday, and The Irish Daily Mail. Follow him on Twitter @27khv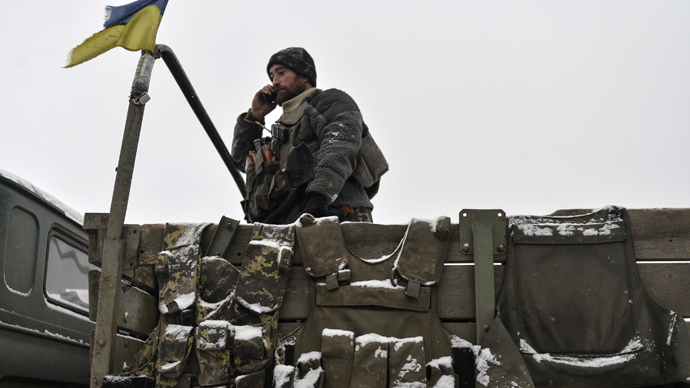 The Minsk agreement makes a dent in the darkness engulfing Ukraine. It's now imperative that all parties to the conflict seize the chance to let the light in.
Europe's three most powerful leaders emerged after 17 hours of tough negotiations in Minsk with a ceasefire deal which will hopefully create the conditions for a permanent peace.
Peace to achieve peace, as it were. Germany's Angela Merkel, Russia's Vladimir Putin and France's Francois Hollande all appeared reasonably upbeat, if jaded, following the marathon talks.
As Ukraine's economy implodes, the tussle has increasingly had all the signs of two bald men fighting over a comb. It's no longer a question of 'who's winning?' but rather how much both are losing. Donbass, the industrial heartland of Ukraine, has been destroyed, both physically and mentally, as the Kiev administration relentlessly punishes the region for daring to seek autonomy following a violent coup it didn't support. Meanwhile, the rest of Ukraine is now offering wages below those of Tajikistan. Maidan's legacy has been to pauperise Ukrainians.
READ MORE: 'Political comedy': Poroshenko's 'Russian army evidence' raises eyebrows
Russia has its own economic problems. Sanctioned by the west for supporting the east Ukrainian rebels (which the Kremlin denies) and dealing with an oil price collapse, Russia is enduring its most devastating financial storm since 2008. At the same time Europe itself is suffering. The shaky Eurozone recovery has been derailed by sanctions blowback and a contracting Russian market. The USA, which perversely gave more backing to 'Euromaidan' than any actual EU state, is the only party to the conflict not directly injured by the mess.
The Minsk talks were an attempt by Europe's three most significant countries to reclaim responsibility for the continent's security with Washington sidelined and weaker regional players like Britain and Poland ignored. Putin, Merkel and Hollande all realise that the effects of the madness inside Ukraine cannot be infinitely contained within its own borders. Whether Minsk will actually lead to the end of hostilities is moot. However, the portents are encouraging.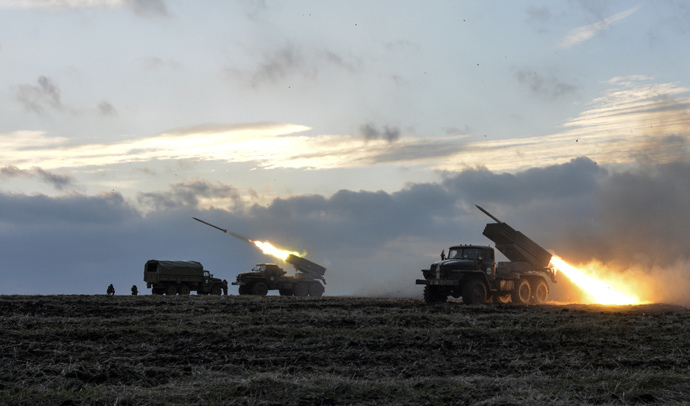 Russia was dissatisfied by President Poroshenko's refusal to engage with rebel leaders. However, President Putin will surely be delighted that a "special status" for Russophone eastern Ukraine was agreed. For his part, Poroshenko is strengthened by Moscow's guarantee that Ukraine's territory and sovereignty will be respected.
Much of Minsk was about saving face. All 4 leaders surely agreed that nothing good can ever come from the violence. However, neither Putin or Poroshenko could afford to be embarrassed domestically nor Merkel and Hollande at EU level.

Poroshenko's political survival is not guaranteed. With life in Ukraine getting worse by the month, he is vulnerable to extremist elements in Kiev. Putin surely realises - as must Merkel - that the alternatives to the Chocolate King are probably far worse.
EU ready for 'necessary steps if Ukraine pact breached Tusk http://t.co/CC8MICnTyO via @YahooNews,50 new t-72 tanks cross from Russia today

— Capt.Blue Beard (@Lonewolf28) February 13, 2015
Meanwhile, Putin, while wildly popular at home, could not be seen to betray the rebels, who regard themselves as ethnic Russians. There is a powerful nationalist fringe in Russia who could make life very difficult for him in this regard. Western leaders, when knocking Putin, fail to acknowledge (or perhaps realise) that the President is a moderate by the standards of much Russian discourse.
The peace pact establishes a buffer zone of considerable size and includes a general amnesty. As Northern Ireland proved, the latter, unpalatable as it may be to many, is vital for tangible peace following conflict along ethnic lines. Additionally, Minsk includes provisions for addressing the disastrous humanitarian situation. There are people starving in Europe, in 2015, and most of them are elderly. The call for all foreign troops to leave Ukrainian soil is a win for Poroshenko. There's no doubt that the rebels have been massively strengthened by Russian (and other ex-Soviet) volunteers.
@raging545 Explain #USA#Polish#Lithuanian#Dutch#Croatian mercenaries in #Ukraine Remember that the Eastern Ukrainians = ethnic #Russians

— Khalid Khan (@KhanUKIP) February 12, 2015
Poroshenko has one very hard sell to implement. Before the end of the year, Kiev must grant powers of self-rule to the eastern regions. This requires a constitutional amendment. In return, Kiev will regain control of its side of the Ukraine-Russia border. That said, Poroshenko will find it extremely tough to find consensus in Kiev to back this strategy. Some of the hardline Maidan elements might perceive it as a surrender to Moscow.

On the other hand, the Ukrainian President also received a massive boost before he left Minsk. The IMF announced that Ukraine will soon receive $17.5 billion, part of an extended $40 billion rescue. European leaders had previously been adamant that the cash was dependent on Kiev reforming its systemic corruption. This goal has been much discussed but little, if any, actual progress has been made.
TASS: Croats (mercenaries of the Croatian Army) are fighting in Ukraine — Croatia FM #Debaltsevo#Debaltseve#NAFpic.twitter.com/5GHFbXQnnk

— Stop EXCEPTIONALISMs (@StopEXCEPTIONS) February 11, 2015
Poroshenko needed this. Badly. The fact that his western backers delivered on financial aid does allow him reasonable leverage on concessions he was forced to make to the rebels. Poroshenko can at least eyeball the Kiev crazies and say: "It's not perfect but the people will eat. What's your alternative?"

Some western media commentators, predictably, inferred or downright stated that Russia might not honour the peace deal. This is yet more hot air from the 'red scare' brigade. President Putin needs peace in Ukraine. Russia's economy faces substantial challenges, there's a FIFA World Cup to prepare for and the country's global image has been damaged in the past year. While the 'Putin is Hitler' nutters will never agree, Putin is not Hitler and Ukraine is not Czechoslovakia and anyone who believes the opposite needs help. Ukraine is a pain for the Kremlin which has many more pressing issues to attend to.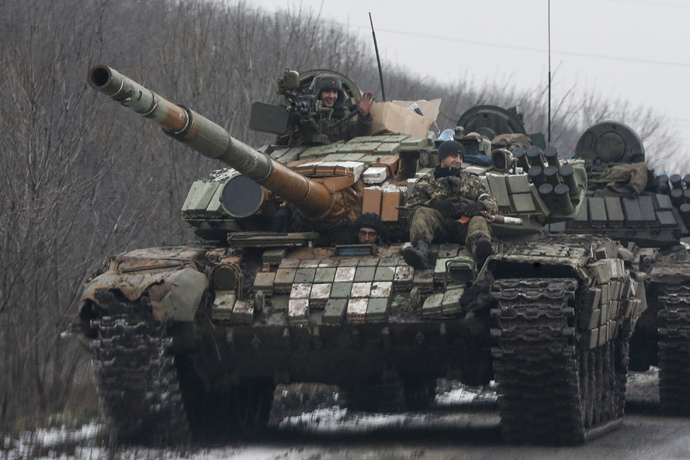 There also cannot be peace without the backing of the USA. The IMF deal suggests they are onboard and ready to cut their losses over the failed 'Euromaidan' project. Futhermore, Barack Obama's choice of timing in seeking Congressional support for the war against ISIS - while the Minsk talks were underway - speaks volumes. Ukraine is not Washington's number 1 priority.

The western mainstream media has notably changed its tone on Ukraine's civil war in recent days. The anti-government forces have transformed from 'pro-Russian separatists' to 'Russian backed rebels.' Indeed, the BBC has even suggested that the infamous Maidan snipers episode might not have been caused by police loyal to ousted President Yankovich but by the 'saintly' protesters themselves. This further reinforces the view that the west is letting Ukraine know that patience with the lack of reform has run out.
Well done Victoria Nuland! / @ValLisitsa: Average salary in pre-Maidan Ukraine $440. Post-Maidan $130. Lower than Tajikistan.

— Bryan MacDonald (@27khv) February 12, 2015
It wasn't supposed to be like this. "Euromaidan" was supposed to bring increased wealth, 'European values' and free movement for Ukrainian across the EU. Instead the 'revolution' has led to fiscal catastrophe, the loss of Crimea, a brutal civil war and penury for average folk. The EU's borders remain closed and obtaining visas is harder than ever before due to diminished incomes. Pre-Maidan, the average Ukrainian worker took home $440 monthly - now it's $132 which is roughy the price of dinner for two in an average Brussels restaurant.

Maidan has basically been the 'Make Poverty History' campaign in reverse. It has turned Ukraine from a country poor by European standards into a nation that would be hard-pressed by African standards. Anymore of this and the Yanukovich-era will begin to look like a golden age.

Ukraine needs peace and time for healing. If both Poroshenko's government and the rebel leaders don't recognise this reality, soon there won't even be a comb for them to fight over. There will be nothing at all.
The statements, views and opinions expressed in this column are solely those of the author and do not necessarily represent those of RT.