'West complicit in Saudi Arabia's ISIS-like human rights abuse'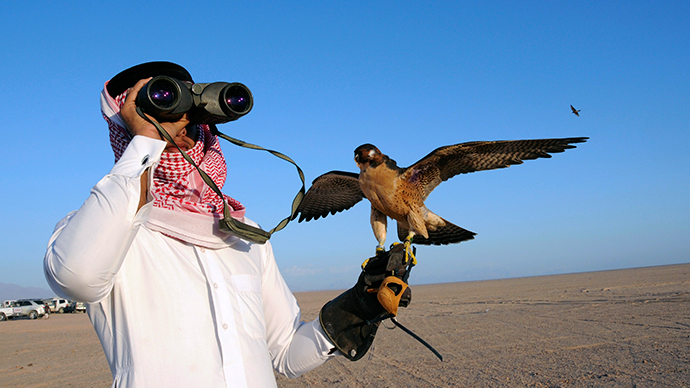 The West remains silent on Saudi Arabia abusing human rights and religion in ways similar to Islamic State terrorists, which shows a political consensus and the Western double standard policy, Danny Makki from the Syrian youth movement in the UK told RT.
READ MORE: 7 shocking facts about Saudi Arabia under 'modernizing' reign of King Abdullah
RT:Some experts note that Saudi Arabia's system of crime and punishment is remarkably similar to that of the Islamic State, do you agree?

Danny Makki: Definitely. What we have is a group such as ISIS [Islamic State] which is present in the Middle East. It's one of the biggest terrorist movements in the world. And we have a government which is allied to Western nations, Saudi Arabia, which perpetrates the same form of violence on its own population, acts such as beheadings, killings. This is all done in the name of Islam; it's done in the name of religion. It misrepresents religion.

A few weeks before the Saudi king died, a woman was executed in Mecca. She was beheaded. And this is the center of Islam. This is the center of pilgrimage for millions of Muslims all over the world. And for Saudi Arabia, a country which is an American ally, a UK ally, to do this at the same time when ISIS is beheading all of these individuals in Syria and Iraq… It really speaks measures for Western silence and complicity with human rights abuses in forms of punishment such as this, which is horrific, in Saudi Arabia.

RT:Saudi officials say their executions are more legitimate that those of the jihadists. Does this statement make any sense, taken that beheading is prohibited under international law?

DM: I fail to fathom how such an act can possibly be defended by the government of Saudi Arabia. When an innocent individual, or even if he is a criminal, is beheaded in such a manner, in such a barbaric and brutal way, this is not just a violation of human rights; it's a violation of pure humanity. So the fact that any Saudi official could possibly justify beheadings or such reprehensible violence against even those who have a kind of law order against them is completely beyond me.
This week our ally chopped off the head of a Burmese woman. It was their 9th beheading of 2015 http://t.co/ZGSZFCruLjpic.twitter.com/FaKbYEvO2s

— U.S. Dept. of Fear (@FearDept) January 16, 2015
So when Saudi Arabia compares this to a legitimate Islamic way of punishment then they are no better than ISIS, because ISIS are a group which uses the same punishments on a day-to-day basis. They cut people's hands for stealing, they execute, they stone. The last footage we saw of a Jordanian pilot showed him being burnt alive. This type of violence is used by terror movements all across the world. And at the same time it's used by the West's best ally, Saudi Arabia. So Saudi Arabia in terms of a human rights sense is one of the worst states in the world. And the king being deceased and the new king coming into power… This won't change anything.

This is a problem within Saudi Arabia which is met with genuine silence by the West. And this makes the West complicit in these forms of violence perpetrated by Saudi Arabia.
RT:Seventeen people have been executed this way in the country since the start of the year. Why isn't Saudi Arabia being pushed harder by the international community to drop the practice?

DM: In my opinion Saudi Arabia has a sort of political consensus or a deal with the Western countries. They continue to commit human rights abuses. And in return, the West is silent on this for political credit, for the continuation of excellent economic relations. So what we have to comprehend is that Western countries are very reliant on Saudi Arabia from an economic perspective, from a financial perspective.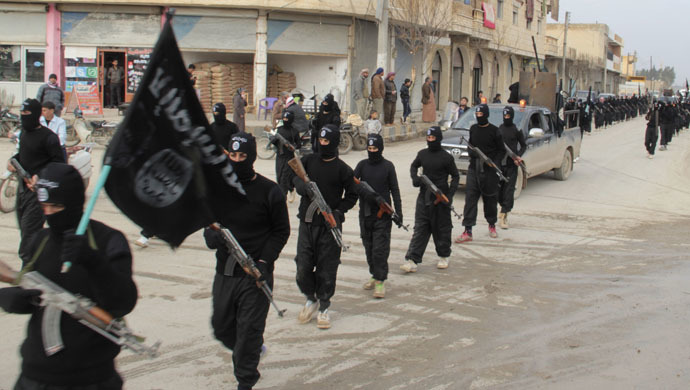 So the issue of human rights is not significant at all. What this does is manifest the essential double standards present within the policies and diplomatic relations between Western countries and Saudi Arabia, how Western states are silent on human rights abuses in Saudi Arabia which is moreover one of the biggest funders of terrorist movements in the world.

Wahhabism, which comes from Saudi Arabia, has committed more extremism and violence than any other ideology in the last 30 years of history. So the West is not just complicit with Saudi Arabia in terms of human rights violations, but the West is complicit with them on an ideological scale, a terrorist scale. The fact that Saudi Arabia has had more terrorists go to foreign theaters of war in battlefield than any other state within the last 50 years speaks volumes and measures.
READ MORE: #JeSuisAbdullah? Critics slam glowing Western eulogies for 'reformer' Saudi king
This is a threat which attacks the heart of Western nations. And the fact that Saudi Arabia continues to commit human rights abuses in such a barbaric method and the West is silent on it shows that the Western nations continue to favor a policy of interests over values and the core values which are meant to be democratic – values of liberalism, values of freedom of speech and a fair court of law – all of that is forgotten when it comes to Saudi Arabia. Because they are allowed to live like nomadic barbaric tribes and engage in such acts of violence on their own people. This is met with sheer silence by Western nations. This is a very big reality in our world today.
The statements, views and opinions expressed in this column are solely those of the author and do not necessarily represent those of RT.
You can share this story on social media: