​What Davos tells us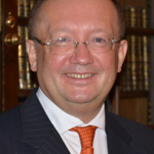 Dr Alexander Yakovenko, Russian Ambassador to the United Kingdom of Great Britain and Northern Ireland, Deputy foreign minister (2005-2011). Follow him on Twitter @Amb_Yakovenko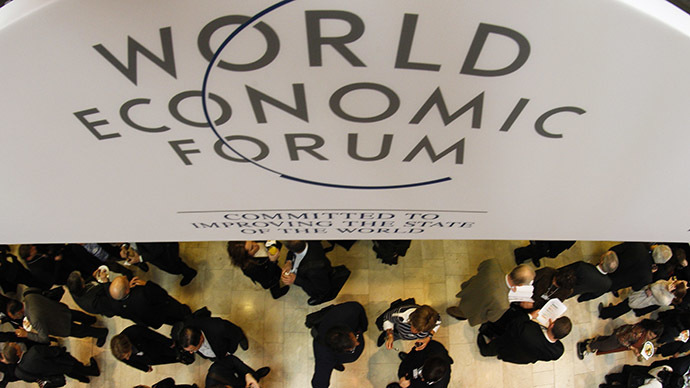 The EF Annual Meeting, held January 21-24 in Davos, highlighted the most important issues and long-term challenges, including global growth, the oil market, deflation, inequality, climate change and international terrorism.
This meeting contributed to strengthening direct contacts among corporate business representatives and government leaders. It also proved itself to be a crucial platform for exchanging ideas and relevant experience. This year's meeting took place against the background of slow global growth and recovery, a significant drop in oil prices and a series of dangerous geopolitical risks emerging.
It is clear that in a post-financial crisis era, where substantial global growth is no longer possible, world leaders have to seek new and innovative means to encourage economic development. In 2014, they took a number of important policy decisions and practical steps that helped to tackle some risks, slightly improving the situation in the financial markets and sustaining the recovery of the global economy. Now we see some signs of growth in the US and UK, and some other countries are also picking up. While growth has continued in emerging markets, it has slowed down in some of them, for example in China, not least because of commodity price volatility and low demand.
Many noted another big challenge, which could also present considerable obstacles to global economic recovery – recession and deflation risks in the eurozone. Global economic prospects for 2015 have been marked down several times over the last year, global rebalancing is incomplete, regional growth disparities are still strong, and unemployment, particularly among young people, remains too high. Despite all global efforts, the recovery is still weak. There is strong evidence of decoupling between growth and living standards in the developed economics.
In 2014, most advanced economies – the US, the UK, Japan and the eurozone – had inflation rates well below the targets set by their central banks. At the end of last year, a deflationary trend in the eurozone was registered. It remains to be seen what impact the ECB announcement of QE and Syriza's victory in the Greek general elections will have on the European economy. Some experts stress that the current situation could potentially lead to further deceleration of consumer prices in developed countries and therefore – to long-term deflation, sort of a Japanese scenario.
To cope with stagnation and deflation, an impetus will need to be given to the new economic policy. Last November, G-20 leaders agreed a plan to increase world GDP by 2 percent by 2018 (the equivalent of adding $2 trillion to the global economy). In the current situation it is clear that we need to do our best to implement such measures. Besides structural reforms, building new momentum will require pulling all possible levers that can support domestic and global demand.
Regarding income inequality, the fact that the one percent of society will control more wealth than the other 99 percent by next year has set a challenge to global development. There is something that seems inherently unfair about this large concentration of wealth in the hands of such a small percentage of global society. It feeds, what economists call inherent inclination to rent. At the same time, figures from 2014 show a further decline in productivity level in both rich and poor countries. A rentier economy spells stagnation, which is not much different than the one in the Soviet Union in '80s.
I would tend to agree with the Managing Director of the International Monetary Fund that international financial institutions like the IMF should be reformed to become more representative and effective in the light of the dynamic shifts taking place in the global economy. In this context the making good on the agreed reforms of the IMF would send a long-overdue signal to rapidly growing and emerging economies that the world counts on their voices and their resources to find global solutions to world economic problems.
Overall, the discussions at the World Economic Forum showed that finding ways of getting out of economic crisis has not lost its relevance, but remains a major topic. It seems that the 2015 agenda includes growth, deflation, inequality, trade, development and climate change as before. It is important to learn lessons from history and pool our collective wisdom to maximize the convergence of interests among countries. What has happened since the outbreak of the international financial crisis in 2008 proves that working together is the surest way for countries to get over the difficulties. Dialogue, consultations and cooperation are the vital things in finding solutions to new problems. We need to act with the trend of our time, firmly advance free trade, resolutely reject protectionism, and actively expand regional economic cooperation. We need to build global value chains, and seize the opportunity of a new technological revolution. Structural reforms must be carried through no matter how difficult they are, as it is an effective way to foster conditions conducive to global innovation and bring about new momentum for global development.
And lastly, we have got to do something about the geopolitical context that puts serious obstacles in the way of broad economic cooperation for the common good. Quite often it is the context that determines the outcomes of our endeavors. That has to be borne in mind, for geopolitical challenges have come to the fore threatening to distort our objectives and undermine our efforts.
MORE:
The statements, views and opinions expressed in this column are solely those of the author and do not necessarily represent those of RT.