Russia, India and China: Cooperating in unstable world
Ambassador's view
Dr Alexander Yakovenko, Russian Ambassador to the United Kingdom of Great Britain and Northern Ireland, Deputy foreign minister (2005-2011). Follow him on Twitter @Amb_Yakovenko
Dr Alexander Yakovenko, Russian Ambassador to the United Kingdom of Great Britain and Northern Ireland, Deputy foreign minister (2005-2011). Follow him on Twitter @Amb_Yakovenko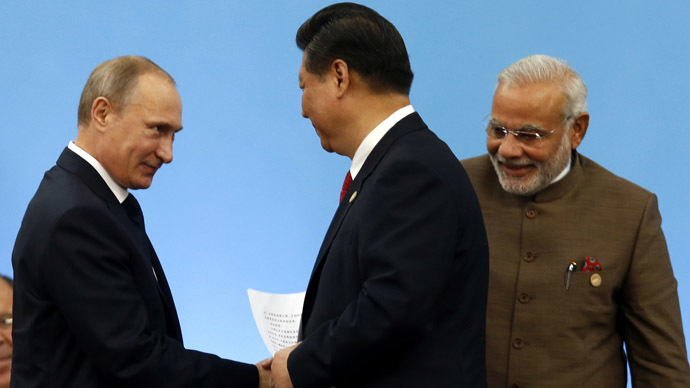 On February 2, the foreign ministers of Russia, India and China met in Beijing to discuss a wide range of international and regional issues.
They confirmed that the views of the "troika" on the international situation and ways to promote trilateral cooperation in the existing circumstances are very close if not identical.
The ministers believe the world today is becoming less secure and less predictable. They agreed to support the on-going formation of a polycentric world order that reflects the geographic and civilizational diversity of our world. The current situation makes us believe that a substantial restructuring of the global governance model is underway. Under these circumstances, no single country or isolated group of countries has the resources or capabilities to resolve the various problems of the world short of collective action of all stakeholders concerned.
It is only by reaching consensus amongst the major power centers, involving the broadest possible range of states, and promoting network diplomacy and flexible partnership structures, that a global architecture of comprehensive, equal and indivisible security can be established to combat terrorism and other common threats. It is these principles that underlie the operation of the RIC Troika, united by their endeavor to promote a fair and democratic system of international relations on the basis of the rule of law, equal partnership between states and respect for the principles and goals of the UN Charter.
Russian Minister Sergey Lavrov stressed the RIC format, which gave an impetus to creating BRICS, retains its own added value. This format is supported by all, and will be further expanded both in terms of developing general policy approaches to the pressing issues of our time, and when it comes to enhancing trilateral and practical cooperation in areas of common interest.
The statements, views and opinions expressed in this column are solely those of the author and do not necessarily represent those of RT.