​'Shaker Aamer should be questioned as torture witness – not suspect'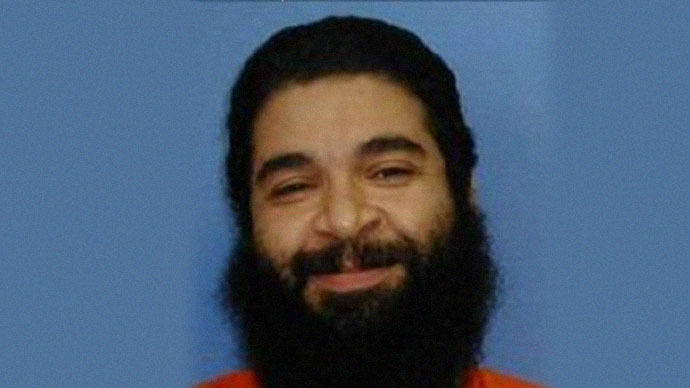 The last UK resident held at Guantanamo Bay, Shaker Aamer, should testify about illegal treatment and torture at the facility – where he has spent 13 years – instead of being questioned as a terror suspect, human rights activist David Nicholl told RT.
Saudi-born Aamer was arrested during the US offensive in Afghanistan in 2001, but has never been charged with any terrorist offenses, and insists that he is innocent. Following a plea from British Prime Minister David Cameron, US President Barack Obama said earlier this week that he would "prioritize" his release, which had previously been complicated by Aamer's residency status in the UK.
READ MORE: Doctors, campaigners call for British Gitmo detainee's release, amid evidence of torture
David Nicholl is a prominent specialist in treating Parkinson's disease, and also the lead author of the landmark 2006 letter from the medical community to US authorities, demanding that they stop force-feeding inmates. He has worked extensively with Amnesty International and Reprieve.
RT:You were the one who organized the campaign. Why did you decide to stand for the cause?
David Nicholl: I've been following Shaker Aamer's case for a number of years. Back in 2006, we had a letter in the Times about the medical treatment of the detainees at Guantanamo, specifically because there's actually a Foreign Office committee that's been set up to look at the health care needs of British people held overseas. So, for example, if you were banged up in prison, the committee could seek advice. But they refused to look at the case because he's a British resident, not a British citizen.
But the reason we've written this letter again is because it's apparent that his ongoing detention without charge is actually having a direct effect on the health of his family, all of whom are British citizens.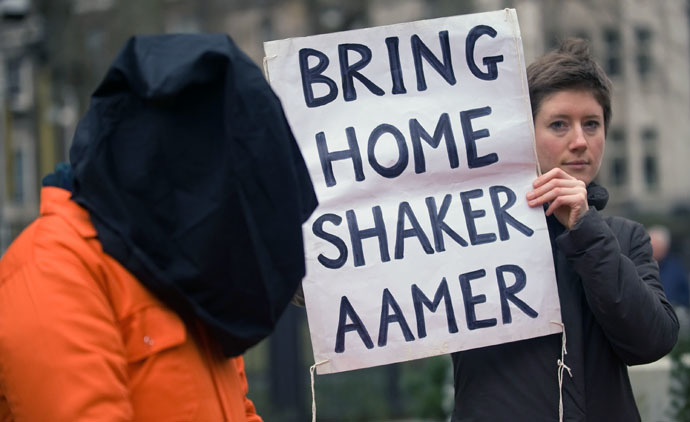 RT:This campaign is you along with 30 other medical workers – do you believe your voices will be heard?
DN: Well, absolutely, because his wife and his four children – one of whom was born on the day he arrived in Guantanamo – his children have had no meaningful family life in the sense of having a father around. His wife has developed quite significant depression. I think that's in part why the family is relatively media shy, because they are trying to deal with their own health issues.
RT:All this is coming while Cameron is visiting Obama. Do you believe this matter will be discussed at any point?
DN: I hope so, because ultimately this was a man who was cleared for release in 2007 – not once, but twice by the US and UK authorities. So the Americans don't want to have him, and the UK wants him back. So if Cameron meeting Obama today is to mean anything, then I really can't see why they can't come up with a time and a day on when he's going to come back.
There are many difficult decisions that they've got to make, like the issues in Ukraine and the Middle East, all of which are difficult issues. But this has got to be one of the easier ones. And it's really not in anybody's interest that he's kept there. Indeed, the whole Guantanamo situation has been a thorn in America's eye...It's deeply troubling because a variety of Republican senators are actually proposing legislation within days to block any further releases at all.
RT:The British authorities have been accused of lying to the family of Shaker Aamer, telling them they were trying to get him home, when in fact they were plotting to send him to Saudi Arabia. Why?
DN: It was reported in the Daily Mail a couple of weeks ago that there was a change of tact when Gordon Brown became prime minister, and the official policy then was that the British government wanted to see him returned to the UK. And according to the Daily Mail, the allegation was that, behind their back, David Miliband, the [then] Foreign Secretary, was actually trying to get him back to Saudi Arabia.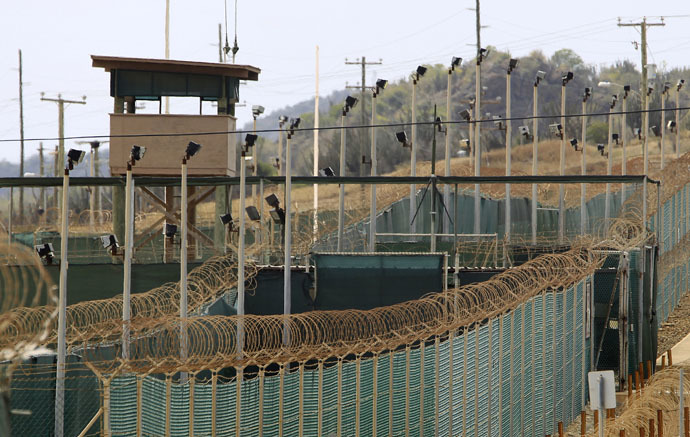 Now, we're seeing exactly the sort of human rights abuses this week that have been going on in Saudi Arabia, with the whipping of the human rights blogger. And in fact there's a very real risk that if he went back to Saudi Arabia, Shaker could be charged at the very least with marrying a non-Saudi citizen without permission, and he would not see the light of day basically. So it's terribly important that he's got a legal right to live in London, to live in the UK, that he does indeed return to the UK.
RT:Shaker Aamer has revealed much of his experience, and can hardly be expected to say anything new – do you agree with that?
DN: The allegation has been that Shaker has both suffered torture and witnessed torture. And indeed the Metropolitan Police went to Guantanamo and interviewed him for no less than three days about some of these allegations. And personally, I want to see Shaker interviewed by the police not as an alleged terrorist, but as witness to torture, basically to understand what sort of things he may have experienced.
For example, we know that he shared a cell with al-Sheikh al-Libi, and you'll recall when Colin Powell went to the United Nations and said that Iraq had weapons of mass destruction, that was based on evidence extracted from al-Libi. It's a long story, but basically al-Libi shared a cell with Shaker Aamer, and if that's true, that could have significance in terms of understanding actually how the Iraq war happened.
There's a further allegation that a member of MI6 was present at Bagram Airbase when Shaker was interrogated. Obviously, all of this would need to be established in a proper court.
The statements, views and opinions expressed in this column are solely those of the author and do not necessarily represent those of RT.
You can share this story on social media: