'OPEC split into two camps'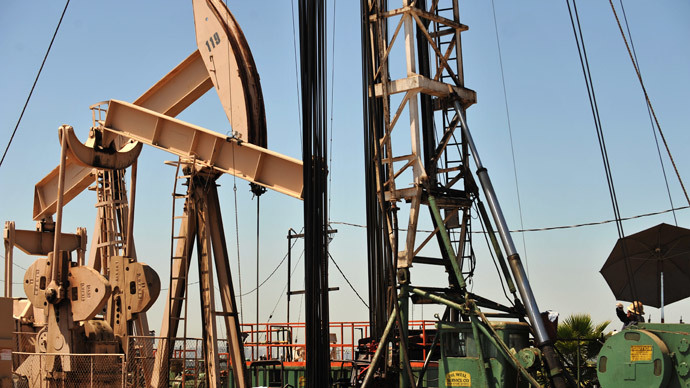 OPEC countries have so far failed to reach an agreement on cutting oil production and currently the group is divided into two camps: those in favor of reducing production and those who want to keep things as they are oil expert Rami Eljundi told RT.
READ MORE:'Global War I: geopolitical battle where oil is key'
RT:We're seeing some OPEC members unhappy with the current situation, and seeking alliances elsewhere, is that a sign the group is starting to fall apart?
Rami Eljundi:It has become so clear now that there are disagreements among OPEC members. They've been trying to cover it up over the last few months since the last meeting when they did not reach an agreement to cut production.
But now it has become so obvious that there are two measure camps: the camp that is trying to push for cutting production, and there is the other camp that is keeping the status quo by not cutting production and keeping things the way they are… You have the camp representing countries like Iran, Russia, Venezuela, Algeria, Nigeria, and others. The visits that were made by Venezuelan President Maduro to Saudi Arabia, Qatar, and also the visits to Iran and Algeria. But it seems [that] the outcome of his visit to Saudi Arabia was not up to his expectation. He left with empty pockets. The Saudis just did not want to do any changes to the current situation. … Venezuela is among those countries [which] suffering a lot. They have a very high unemployment rate, and they have high inflation. Of course you have Iran, Russia, and Algeria with the same thing.
READ MORE: Terrorism in Africa: A bigger threat than in Europe, but much less coverage

RT:We've heard many experts say this was all started by Saudis to fight back against America's booming shale industries. Do you go along with that? And how long will that 'war' continue?
RE: There are a lot of talks when people have different opinions. No doubt, the shale oil is having some sort of impact on this. Many observers know that the quota of OPEC is almost 30 million barrels a day. And there is already 1.5- 2 million barrels extra in the market. Now with more shale oil coming into the market that is pushing the price to go down. The recent lifting [of the ban] by the Obama administration for letting American companies export oil for the first time since the ban was in effect following the crisis in the 70s. There is some sort of concern among some OPEC members, mainly Kuwait and mainly Saudi Arabia that shale oil may take part of their market share. I think maybe this is in the short-term but, let's say, in the mid-term some of the concerns are very much exaggerated from many reasons. [For example], the cost of producing shale oil is much higher than the traditional oil. For many of these companies to stay in business the break even cut has to be around $50-60. That might be the case.
The statements, views and opinions expressed in this column are solely those of the author and do not necessarily represent those of RT.