A year of disaster for Malaysian aviation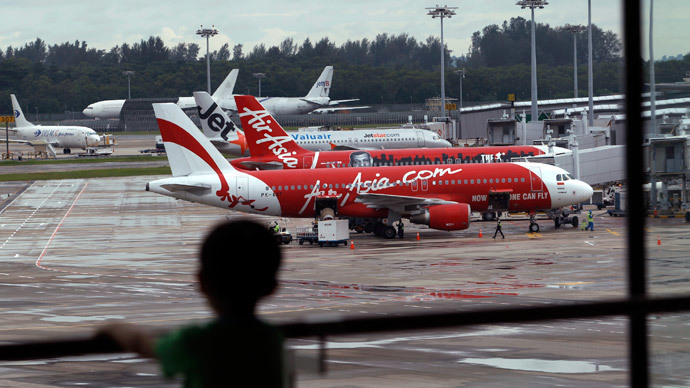 The disappearance of AirAsia Flight marks the third incident this year involving a Malaysia-affiliated airline. Why have they been struck by such bad fortune?
Before vanishing from radar less than an hour into the flight, the pilot of the Singapore-bound plane contacted air traffic control to request an alternate course to avoid extreme weather conditions.
The AirAsia Flight QZ8501, an Airbus A320-200, was carrying 162 people and is now presumed to have crashed off the coast of Indonesia near Belitung Island, about halfway between Singapore and Surabaya, Indonesia's second biggest city where the flight originated. Southeast Asia has also been experiencing severe flooding, and intense thunderstorms could have been a major contributing factor in the latest incident.
Though the AirAsia plane may have crashed as a result of severe weather, there is an eerie similarity with MH370, which disappeared in March and presumably flew for hours toward the Indian Ocean after radically changing its flight path. Both planes vanished from radar without any emergency signal or indication of distress.
During the last communication with the plane, the captain requested clearance to fly at a higher altitude to avoid clouds that would have caused heavy turbulence, which is an entirely normal action for a pilot to take. What is strange, however, is that the pilot did not attempt to relay any further information or an emergency signal to air traffic control.
Indonesia's transport ministry has said the plane was flying at a cruising altitude of 32,000ft before asking to climb to 38,000ft to avoid clouds, and that permission to change course had not yet been granted by the time the aircraft vanished from radar. There is no indication that anything was mechanically wrong with the aircraft, which had accumulated about 23,000 flight hours in some 13,600 flights over the last six years and last underwent maintenance in mid-November. There were also several other aircraft flying in the vicinity.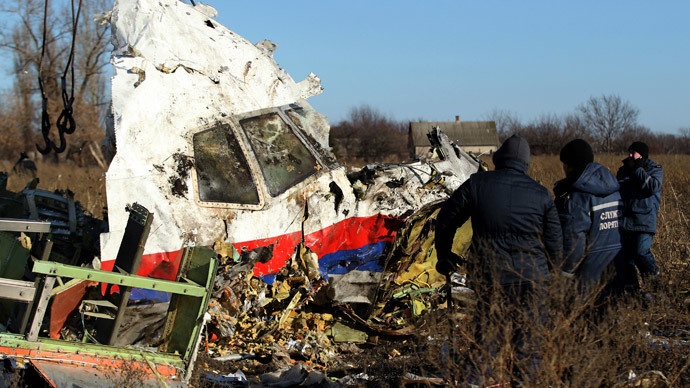 It should be noted that adverse weather conditions and turbulence rarely bring planes down. Indonesia is very prone to volatile tropical weather and the captain was said to have been highly experienced. AirAsia handles a huge volume of passengers and has never suffered a crash. It runs the region's most popular low-cost travel service and there is no indication that the airline did anything to compromise on safety.
Indonesian officials have confirmed flight QZ8501 only had enough fuel for 4.5 hours of flying, which significantly narrows the search area. Wreckage would also be much easier to spot in the Java Sea in comparison to the Indian Ocean. There would be no chance of any passengers surviving if the pilots lost control and crashed into the sea, or if the aircraft came apart in flight due to stress beyond the aircraft's design limits.
One possibility is that the airspeed sensors on the AirAsia plane malfunctioned and prevented the pilots from safely controlling the aircraft through turbulence, the same scenario that caused the demise of Air France Flight 447 in 2009, which also disappeared without warning before crashing into the Pacific Ocean en-route to Paris from Brazil.
It is widely accepted that the airspeed indicators on the Air France flight froze over and delivered inaccurate data to the aircraft's flight control system, causing the pilots to lose control of the plane. Both incidents occurred in the Intertropical Convergence Zone, which refers to an area near the equator that is prone to severe weather due to the convergence of trade winds from the northern and southern hemispheres.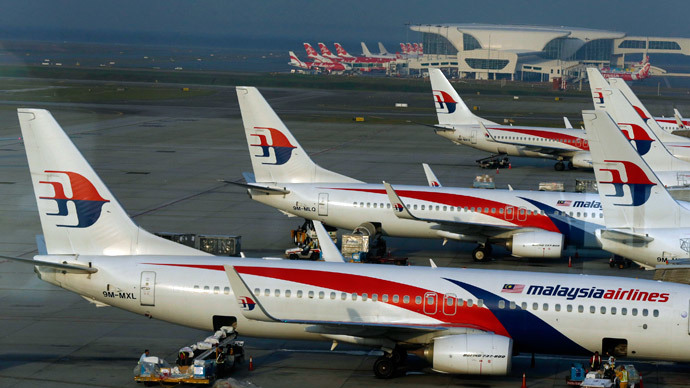 Meteorological data confirms the possibility that flight QZ8501 may have flown through clouds containing ice crystals or super-cooled water droplets that freeze on contact, which could have interfered with the airspeed indicators and forced the plane into an aerodynamic stall. If the pilots didn't issue any distress signal, it could signify the flight terminated very suddenly.
Since three crash incidents have occurred on airlines operating out of Malaysia in the last year, the question that enviably arises is whether or not these events are tragic coincidences or part of a trend attributable to poor safety standards and fleet maintenance. The latter seems doubtful given excellent safety records thus far.
Until more is known about the AirAsia disaster, a distinction should be made between flight QZ8501 and the Malaysia Airlines incidents involving flights MH370 and MH17 [shot down over Ukraine, July 17, 2014). It should be noted that both airlines maintained stellar safety records with almost no fatal incidents until this year. Both airlines use Boeing and Airbus planes that are considered to be extremely safe and reliable.
In the case of flight MH370, it is believed that some form of deliberate action prevented communications with air traffic control and caused the plane to radically change course, though the reasons for this remain unknown and the incident continues to be totally unprecedented. The demise of MH17 over eastern Ukraine was brought on by an external assault of some kind, though investigators have not assigned blame to any party.
In both cases, there were clear indications of human intervention. AirAsia Flight QZ8501, by comparison, resembles the Air France disaster more than the Malaysia Airlines crashes. That may change if new information arises, though at the moment, the incident appears to be a deeply tragic accident.
While there isn't any outward indication that Malaysia-affiliated airlines are more prone to crashes than any other airline, the deeply unusual string of incidents have accumulatively taken the lives of nearly seven hundred people over the past year. As in any transportation disaster, AirAsia and Malaysia Airlines must now focus on regaining public trust and explaining exactly what occurred and how further accidents can be prevented.
These tragic events continue to underscore the need for mandatory worldwide aircraft tracking systems that would prevent planes from suddenly disappearing from radar screens. The loss of yet another plane could further mobilize public opinion into demanding the kind of sweeping changes that are needed from the civil aviation industry.
The statements, views and opinions expressed in this column are solely those of the author and do not necessarily represent those of RT.
The statements, views and opinions expressed in this column are solely those of the author and do not necessarily represent those of RT.
You can share this story on social media: