'Chinese economy grows, European decreases'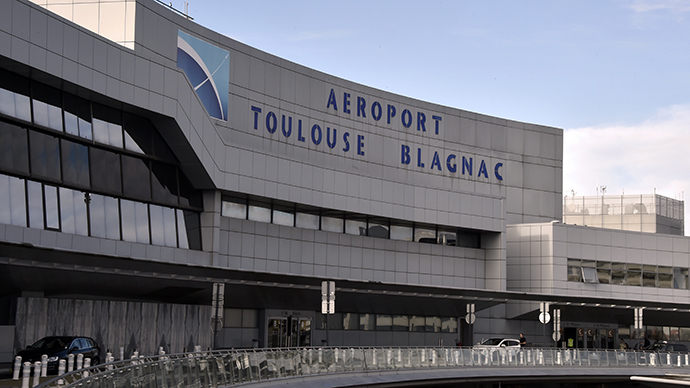 Selling off half of Toulouse Airport to the Chinese to make a short-term profit shows that the Chinese economy is getting stronger, and European economies are becoming weaker, Pierre Guerlain, of the Paris West University Nanterre La Defense told RT.
RT:The French government decided to sell a 49.99 percent stake in Toulouse Airport to a Chinese syndicate last week. What do you make of that? Is that a right decision?
Pierre Guerlain: The two ways to look at it. There is the newly brought view which is- we live in a globalized world so the French buy stuff in foreign countries, other people buy stuff in France and it is natural, it is globalization. And then there is view which is: the airport is a national asset that should not be sold to a foreign company. But the key issue is also that something that was in the public sector is now moving to the private sector. The fact that China with Canada is buying half of the airport is important but it is not the whole story. The story is -a national asset is privatized. And that I think is problematic.
China Outlook magazine author Brendan O'Reilly on China-France deal: "It's a good deal for the Chinese consortium that is buying a stake in the airport. Right now China has a lot of foreign reserves that it wants to spend abroad, and it seems like a good investment. On the French side of things, the French government is being pressured in this deal from Brussels, from the EU. There is a big push right now in Europe for austerity measures. Economically it's hard to say but politically it seems like it's having a lot of costs right now in France."
RT:French Economy Minister Emmanuel Macron argues that "the airport is not being privatized." What is your opinion about this statement?
PG: This is debatable. I read a few articles arguing that 50.1 percent control is problematic because the clause in the contract arguing that it is a form of privatization and there is no state control any longer. There was an article in a journal called Mediapart which argued that the minister of the economy lied about the contract... There is a debate about whether France still controls the airport. If it doesn't control the airport the fact that it was bought by the Chinese and the Canadians is rather secondary. It is just selling off companies that work well and of course that can produce profits, or that are vital for a sector of the economy in order to get few hundred million dollars or euro which are peanuts when you think about the size of the economy.
RT:Does this case show that the Chinese economy is growing and China is becoming more and more powerful?
PG: I think it does in some cases like for example when Chinese bought the container port at Piraeus close to Athens in order to have a point of enter into Europe for their goods. Politically it is very significant because it shows [that] the Chinese economy is growing and getting stronger, that European economies sometimes are very weak, as in a case of Greece, and that some people are willing to sell to anyone in order to make a short-term profit with long-term political implications. The Chinese are no better and no worse than any other capitalist group. The Chinese claim to be communist. Still their system is basically a state capitalist system based on mercantilism. They push their advantage wherever they can and in some countries in Africa it is politically problematic. Europe has started doing something similar. But it is in the name of free markets, free exchanges. So the key thing here is more selling your soul to so-called free markets, then selling your soul to a particular country or regime.
RT:Who benefits the most in this situation?
PG: In capitalist countries when a company takes assets in a foreign country neither country really benefits. It is the leaders of the company [who] are ready to shift the capital from one country to the other. In the case of China you could think that the state is interested, but recently the Chinese authorities went after the millionaires who were not respecting tax laws in China. So there is something which is becoming more and more similar. Some individuals are about to benefit and China as a country will have more economic power, more clout in negotiations with Europe. That is for sure.
The CEO of GEO Securities Limited Francis Lun on China-France deal: "France will benefit more because it needs money, its economy has been running downhill for a number of years and it really needs cash so that it can improve infrastructure and do things that it wants."
RT:We've seen China snapping up European assets before. How is that going to pay off for China in the future?
PG: One has to reject this xenophobic attitude because the Chinese are buying that is problematic. On the other hand, it is very strange to see one of the few companies doing very well, which is not purely a French company but it is a European company, ...benefitting from the public ownership with the airport selling off the public ownership of the airport is detrimental for this European company because we don't know what the Chinese will want to do with the airport, how they want to transform it, and so on. So you had a perfect symbiosis between a company that makes profits, it is quite a good company in Europe where France is a large part of its capital and also in its operations. Depending on a public utility, and then you sell off half the public utility. From this point of view it doesn't make sense. It is going to give more power to China. When you earn more stuff abroad you have more power. And it is handicapping a European company not by spying but a handicapping European company that does well.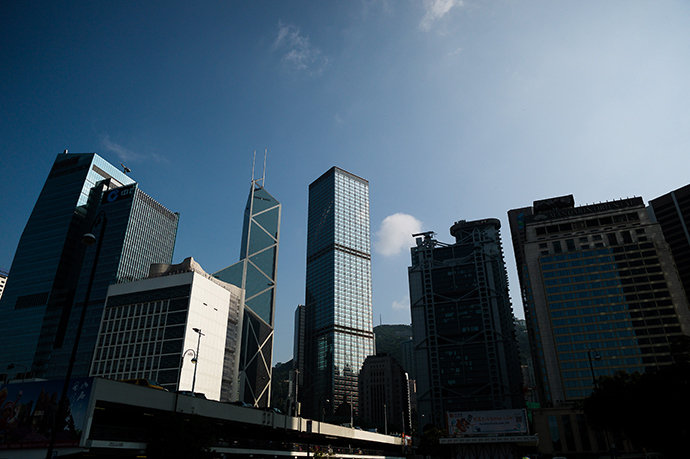 RT:Is China going to continue buying up foreign assets? What is its long-term strategy here?
PG: Right now…Chinese investment in France is minimal compared to US investment in France. But if you look at the situation in Africa the Chinese have a lot of problems and more problems for them because they are so present. If investments in key sectors develop then they might be more complex in the future.
The statements, views and opinions expressed in this column are solely those of the author and do not necessarily represent those of RT.
The statements, views and opinions expressed in this column are solely those of the author and do not necessarily represent those of RT.
You can share this story on social media: