Does America realize the consequences of forcing Russia into China's arms?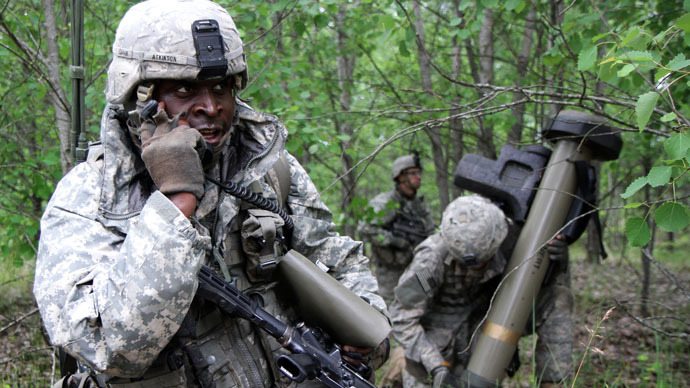 In Ukraine, the US is cutting off its nose to spite its face, as it transforms a regional struggle over "spheres of influence" into a global one. Unless the runaway train is swiftly derailed, the world faces a 21st century standoff between east and west.
In 867AD, Æbbe the Younger, Mother Superior of the convent at Coldingham in Scotland cut off her nose and upper lip and urged her fellow nuns to also disfigure themselves. It wasn't for sacrificial reasons; it was because Viking raiders had landed nearby and the Abbess feared they would rape the community and deprive them of their chastity. By destroying their appearance, Mother Æbbe, correctly, guessed the Nordic marauders would show no interest. She was right - the Vikings were so disgusted that they burned the entire convent to the ground.
From this event was born the phrase "cutting off the nose to spite the face." Although the original circumstances were slightly different, the term is a warning against pursuing revenge in a way that would damage the instigator more than the object of the anger. The USA is doing precisely this in its current attitude to Russia. By "punishing" Russia for resisting Western attempts to "grab" Ukraine, it is laying the foundations for a far more serious estrangement.
A feud that began when President Putin stymied the hopes of elements in Washington to wage war with Syria now has the potential to reshape the entire world. You all know the story by now, neocon factions in the State Department took revenge against Putin's perceived stubbornness by ratcheting up tensions in Ukraine, leading to a violent revolution and civil war. The Crimean people voted to rejoin Russia and Washington, in tandem with the EU, imposed sanctions on Moscow.
Except they weren't the kind of sanctions designed to damage Russia's ability to defend itself. Instead, they were clearly aimed at regime change by targeting close supporters of the Russian President. Subsequently, the short-sighted sanctions led to unprecedented approval ratings for Putin as the Russian people rallied around their leader. In their eyes, an attack on their President was an attack on the nation. What the State Department meddlers didn't countenance is that Russians, with high levels of education, are too savvy to be hoodwinked by playground tactics.
Since then, bilateral relations between the White House and the Kremlin have reached their lowest point since the Russian Federation was founded in 1991. This has happened only 4 years after Putin advocated a free trade agreement between the EU and Russia. "A harmonious economic community stretching from Lisbon to Vladivostok," as he wrote in Germany's Süddeutsche Zeitung at the time.
In 48 months we have gone from a prospective giant Western alliance, with Russia at its centre, to a situation where Russia is now ready to possibly join an Eastern alliance led, to all intents and purposes, by China. We know neocons aren't the brightest lights in the firmament but are they really this stupid?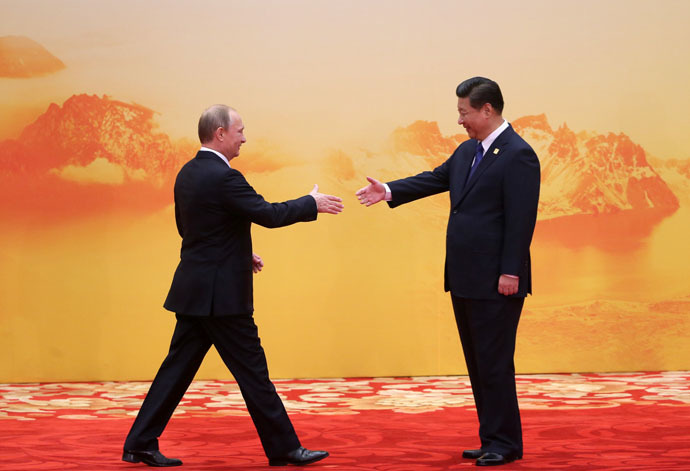 If you didn't know the personalities involved and were asked to suggest the obvious alignment of the world, you'd probably say that Russia's place was in the European camp. It shares a Christian faith with the rest of the continent and has always been at least a "slightly" European power - much like the United Kingdom.
In truth, Russia has little in common with Asian cultures, aside from geography. Even in the far eastern outpost of Vladivostok (which is on the far side of China), an Italian is far more likely to blend in than a Malaysian. This is not related to appearance - there are many ethnic east-Asians in the region, who regard themselves as thoroughly Russian and, by virtue, European. Indeed there are millions of people east of the Urals who have actually never set foot in what is generally considered to be Europe, but describe themselves as being Europeans. It's a state of mind but, then again, Europe has always been as much an idea as a place.
For years commentators have speculated: "imagine Russia's resources and military power with Western Europe's technology and fiscal heft?" It would, of course, be the single most powerful economic and martial bloc in the world. Not only that, but such a rapprochement makes complete sense and has done since 1991.
However, it is Washington's worst nightmare. An EU-Russia alliance and partial union would erode America's influence in Europe. Hence, to knock it on head, just as it seemed Germany was warming to the notion, the US has managed to drive a massive wedge between Moscow and its natural allies in Europe.
Before they clap themselves on the back too loudly, the Americans might want to pause for a second. In pursuing this haphazard course, they've managed to send Russia hurtling into China's warm embrace.
Thus, cutting off their nose to spite their face. Instead of allowing a tri-polar world, the US in control of the Americas, China in Asia, and a giant Eurasian alliance as a buffer - Washington has managed to create a much more confrontational bi-polar world. In the blue corner, the USA and a castrated, divided Europe which is being pulled in all kinds of directions and in the red corner, a resurgent China and a Russia that, most likely, would prefer to be in a different corner altogether, or none,
This is the way the US State Department wishes the world to be - in a constant state of chaos. Now, instead of a US-EU-Russia detente, they have managed to manufacture a new Cold War for the 21st century with Ukraine as the new Berlin.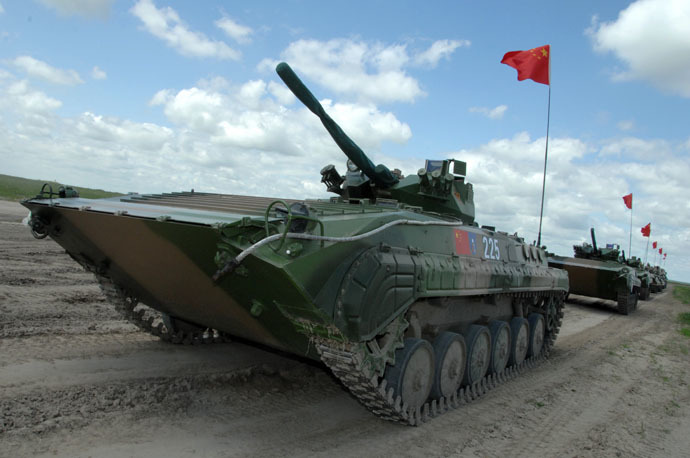 With Russia alienated by the West and China eager to buy high-end weaponry, a joint military pact seems the likely outcome. Concurrently, the previously zombie-like NATO has awoken like a pensioner who was discovered house music and fancies a last youthful dance.
If a Moscow-Beijing military alliance does take shape, such a bloc would dominate the Eurasian landmass, with naval bases all the way from the Baltic, via the Arctic and Pacific, to the South China Sea. A union between Russia's advanced weaponry and China's huge population and industrial muscle would eventually prove a match for NATO, thereby giving the US an excuse to ratchet up military spending. If Europe attempted to follow suit, it would likely deepen its economic malaise. The main point is that the whole notion is such an incredibly wasteful use of finite global resources.
The confrontation between Russia and the West is a gift that keeps on giving for China. Just as the self-destruction of the Euro-centric world a century ago allowed the building a new US-centric system, the weakening of the US will probably result in China becoming the world's leading power. Europe's last chance to stake its own claim, has evaporated into thin air thanks to a bone-headed, subservient (to Washington) strategy in eastern part of the continent. Europe's inability to separate the European Union from the archaic NATO has been its undoing.
Four years after Putin proposed a Russian-EU alliance from "Lisbon to Vladivostok," we instead have an embryonic new Cold War. It's not too late to halt the wagons but time is limited. The next US administration, if it's sufficiently blessed to be shorn of neocons, must decide which is more important to it: to antagonize Russia in the eastern borderlands, losing its world hegemony in the process, or to find a way of resolving friction with Moscow, thus halting the process of China's accession to the role of global superpower.
The statements, views and opinions expressed in this column are solely those of the author and do not necessarily represent those of RT.
The statements, views and opinions expressed in this column are solely those of the author and do not necessarily represent those of RT.
You can share this story on social media: