Miley Cyrus delivers 'The Boss' a Wrecking Ball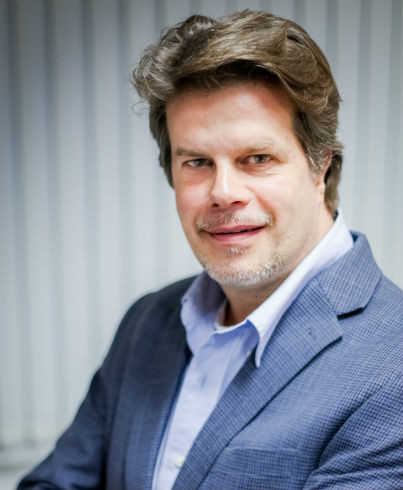 Robert Bridge is an American writer and journalist. Former Editor-in-Chief of The Moscow News, he is author of the book, 'Midnight in the American Empire,' released in 2013.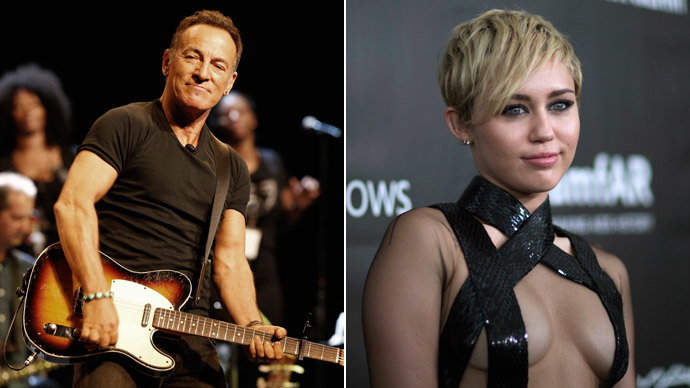 Behind every political and economic struggle there is at least one great song that inspires the movement. Perhaps that explains the apathy among today's younger generation, as the music needed to fuel a social movement has gone missing in action.
During the turbulent Vietnam War period, protesters had dozens of songs to get out the anti-war message. Compare that with today, where the United States, in just the last 7 years, has unleashed military offensives against 6 countries. Where are today's musicians to protest these senseless acts of aggression around the world? It seems they've all gone AWOL.
But not all of the world's battles are fought against the madness of war; musicians in the past have lent their talent to any number of perceived enemies. So it was with tremendous satisfaction when I first heard the album, "Wrecking Ball" (2012), by one of the most successful American recording artists of all time, Bruce Springsteen.
"The Boss," as he's known to his faithful fans, dedicated his latest work to those millions of Americans who suffered, and are still suffering, from the ravages of the 2008 Great Recession.
But before I get into Wrecking Ball, it would be fair to note, in the spirit of anti-war songs, that Springsteen just last week attracted the wrath of Fox News.
Eric Bolling, Fox News commentator, slammed Springsteen because the rocker from New Jersey had the nerve to sing an anti-war song during a Veterans Day concert.
"Springsteen has a collection of hit songs that would fill an evening," Bolling wailed. "So why sing an anti-war anthem? It just doesn't seem like the men and women who are sent into war to fight for our freedom needed to hear 'The Boss' degrade their cause - on Veterans Day, no less!"
Never mind that the audience, filled with US war veterans, gave Springsteen's performance a standing ovation.
Ok, back to Wrecking Ball. I racked my brain trying to think of another singer who dedicated an entire album to the injustices of the economic system, and came up empty. As far as I know, Springsteen's Wrecking Ball provides the anthem that the Occupy Wall Street movement desperately lacked.
Here's a sample of the lyrics from the powerful song, 'We Take Care of Our Own':
There's nothing to it mister, you won't hear a sound
When your whole world comes tumbling down
And all them fat cats they just think it's funny
I'm going on the town now looking for easy money
Or these from the single 'Shackled and Down':
Gambling man rolls the dice, workingman pays the bill
It's still fat and easy up on banker's hill
Up on banker's hill, the party's going strong
Down here below we're shackled and drawn
Shackled and drawn, shackled and drawn
Pick up the rock son, carry it on
We're trudging through the dark in a world gone wrong
I woke up this morning shackled and drawn
And finally these lyrics from 'Land of Hope and Dreams':
Grab your ticket and your suitcase
Thunder's rolling down this track
Well you don't know where you're goin' now
But you know you won't be back
Well darlin' if you're weary
Lay your head upon my chest
We'll take what we can carry
Ya, and we'll leave behind the rest
In an interview that took place in Paris in February, 2012, Springsteen spoke about what inspires him, as well as what led him to create his latest album Wrecking Ball: "My work has always been about judging the distance between American reality and the American Dream, how far is that at any given moment." Speaking on the subject of the album Springsteen said "there is a question asked, 'Do we take care of our own?' Then there are scenarios where you meet characters who have been impacted by the failure of those ideas and values."
"The genesis of the record [Wrecking Ball] was after 2008 when we had the huge financial crisis in the States. It was really no accountability for years and years. Previous to the Occupy Wall Street there was no push back, there was no movement, there was no voice that…a basic theft had occurred."
"You get to the guy in [the song] Easy Money; he's going out for a robbing spree. He's imitating your guys on Wall Street the only way he knows how," he explained.
Springsteen told the packed Parisian concert hall that on the album "every song introduces you to a slightly different character, and then at the end I've got to find some way to mend their stories together. And not necessarily to answer the question that I asked, but to move the question forward."
At a desperate time in American history when corporations are avoiding paying their fair share of the tax load (sometimes no taxes at all), and banks are too big to fail and only getting bigger, Springsteen's energetic album touched a raw nerve in many Americans. It put into perspective the pent-up anger so many people feel about the economic injustices of "The System." In short, this all-American guy from New Jersey, who has never forgotten his roots, gave America its greatest hymn ever in the ongoing battle against corporate greed and malfeasance.
So how did America return the favor? It went out a short while later and bought Miley Cyrus' single hit of the very same name, Wrecking Ball. The sensational pop hit was released together with a racy video (722 million views to date and still ticking) that features a naked Cyrus straddling a wrecking ball and licking a sledge hammer while screaming about a dysfunctional relationship.
Aside from some obvious questions the raunchy video brings to mind - like how advisable is it to set one's bare buttocks upon the surface of a cold wrecking ball, and how many germs are there on the surface of a sledge hammer – there is also the question as to how – copyright issues notwithstanding - America's nubile pop princess released a Wrecking Ball that shattered Springsteen's original song (and album) of the very same title at precisely the moment it was most needed?
Just when America got the anti-Wall Street anthem it so desperately needed, along came a naked, tongue-wagging Miley Cyrus to lick it to smithereens on a wrecking ball of a totally different kind.
If the Statue of Liberty – the symbol of justice in a world gone mad - ever dropped a heavy tear into New York Harbor, this may have been the moment.
Robert Bridge is the author of the book, Midnight in the American Empire, which details the dangerous consequences of excessive corporate power in the United States.
The statements, views and opinions expressed in this column are solely those of the author and do not necessarily represent those of RT.