RT on Ofcom ruling: Impartiality requirements must apply to all media equally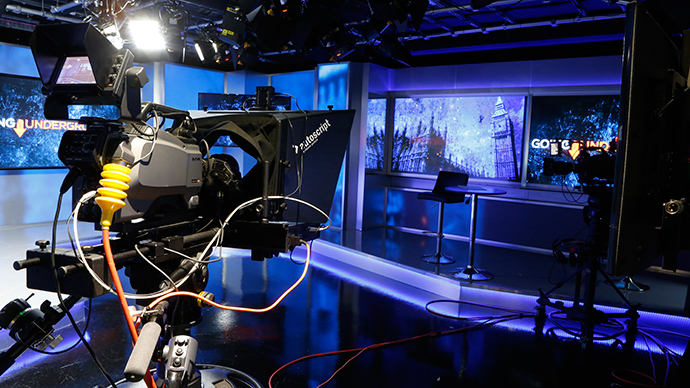 UK media watchdog Ofcom has threatened RT with "statutory sanctions," having ruled the TV channel "failed to preserve due impartiality" in four of its news bulletins aired in March this year and covering events in Ukraine.
We at RT want to reassure our commitment to Ofcom requirements and state that our channel is devoted to continuing to abide by these requirements. But it also remains to be seen if other British broadcasters would be able to pass the monitor's impartiality test, or if other broadcasters will stick to the same rules and conditions, which is currently hardly the case.
READ MORE: British mainstream freaks out over RT UK launch
"We recognise that TV Novosti [RT], providing a service with a Russian background, will want to present the news from a Russian perspective," the ruling issued on Monday says. "However, all news must be presented with due impartiality: that is with impartiality adequate or appropriate to the subject and nature of the programme."
Specifically, Ofcom believes the RT reports "did not adequately reflect the viewpoint of the interim Ukrainian Government," while its opponents received significantly more air-time.
RT's Editor-in-Chief Margarita Simonyan responded to the ruling by saying, "We accept the decision of Ofcom to have held, in effect, that a government's viewpoint must always be reflected and given due weight when it is criticized in the reporting of major political controversies. We look forward to Ofcom applying today's ruling impartially to all broadcasters reporting on any government, irrespective of its political leaning."

"Broadcasters under UK jurisdiction do not always reflect the viewpoint of governments perceived as politically opposed to European and/or US political establishments. This ruling means that this will have to change, at least for those broadcasters regulated by Ofcom, if double standards are to be avoided."
Examples of the BBC's 'impartial' coverage of the Ukraine crisis and other major events were not difficult to find. Simonyan mentions a few in her blog.
1) The BBC's August 22nd report titled Russian Convoy Sparks Fury in Kiev, Ukraine, cited President Poroshenko accusing Russia of violating international law by sending an "unauthorized" humanitarian convoy, unaccompanied by Red Cross officials and bypassing customs. The report also cited Valentin Nalivaiko, head of Ukraine's Security Service (SBU), who accused Russia of launching a "direct invasion" into Ukraine. However, the report contained no mention of Russia's case for sending the convoy in the first place, including Russia's earlier repeated statements warning of a "humanitarian catastrophe" in Eastern Ukraine.
2) Reporting on the fighting in Eastern Ukraine late in August, a BBC presenter bluntly told his audience that the town of Novoazovsk had been "mainly captured by Russian troops and armor." The same report also cited Ukraine's Prime Minister Arseny Yatsenyuk, US President Barack Obama and a NATO spokesperson, all of them claiming that Ukraine had been "invaded by Russian troops," and that Russia was "responsible for the violence in Eastern Ukraine." The only Russian source cited in the report was Vitaly Churkin, Russia's Ambassador to the UN, who was quoted saying, "The violence in Eastern Ukraine is a direct consequence of Kiev's policies and the war it has been waging on its own people."
3) The BBC took down an August 23rd report by one of its correspondents regarding the MH17 crash, which featured eyewitness accounts and opinions from militia fighters. The broadcaster explained the report in question contained "a number of omissions" and failed to comply with the BBC's "editorial guidelines."
4) During a live debate on Gaza, an external commentator started questioning the BBC's objectivity in covering the issue. The guest's transmission was abruptly disconnected, ostensibly due to a "technical malfunction."
5) In a September 11th report on the Scottish Independence Referendum, the BBC edited out a soundbite from Scotland's First Minister Alex Salmond, who was accusing the broadcaster of distorting facts and colluding with the government in order to frustrate the Indyref campaign. The BBC insists its coverage of the referendum was fair and objective, "in line with the BBC's editorial guidelines." The report claimed that Salmond had not responded to a query from a BBC correspondent, although Salmond had, in fact, provided an extensive response.