​Everyone wins when sport remains politically neutral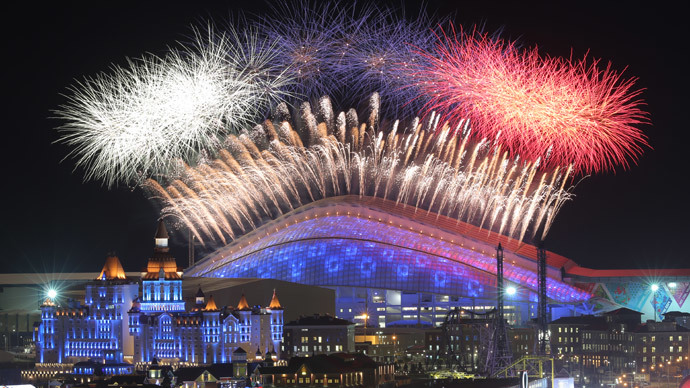 Russia, hosts of the 2014 Sochi Winter Olympics, the 2014 Formula 1 Russian Grand Prix, and now preparing for the 2018 World Cup, has tabled a draft UN General Assembly resolution on "Sport as a means to promote education, health, development and peace".
This resolution is of great importance for building a peaceful and better world through sport and Olympic ideals. Sport should remain a politically neutral area of friendship and cooperation.
Sport and the Olympic ideals have long been recognized as a vehicle to foster development and strengthen education for children and young people. It promotes health and prevents disease, including the prevention of drug abuse. Sport empowers girls and women and encourages the inclusion and well being of people with disabilities. Not to mention facilitating social inclusion, conflict prevention and peace building. All these activities are related to and supported by the fundamental principles enshrined in the Universal Declaration of Human Rights.
People, having witnessed and participated in the Sochi Games, as well as the World Cup in Brazil and other international sporting events, understand how sport can galvanize people - no matter who they are or where they are. The principles of the Olympic Charter promote non-discrimination, equality, inclusion, respect and mutual understanding. These very same principles are the bedrock of human rights.
Sport provides people with the chance to interact and join social networks. It is an important tool for reaching out to the underprivileged, or groups at risk of or facing discrimination. Through its contribution to economic growth and job creation, it can also help to revitalize disadvantaged areas as shown by the legacy of many high-profile sporting events. It is also a unique means for the promotion of the Olympic Truce ideal.
We call on our partners to support the Russian draft resolution on this matter. In the current turbulent world, sport and Olympic ideals are turning out to be even more important as a means to overcome differences and misunderstanding, and promote friendship and cooperation among states.
The statements, views and opinions expressed in this column are solely those of the author and do not necessarily represent those of RT.
You can share this story on social media: