New Indonesian leader: maritime promises & possible dynamics with China, US and Australia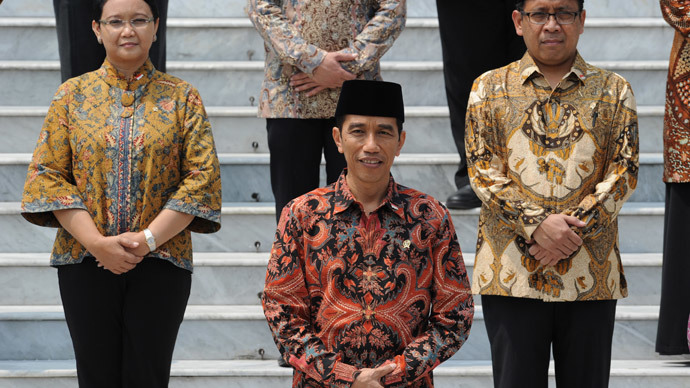 While working towards greater cooperation to harness its maritime potential, nationalist "Jokowi" will also not shy away from standing up against external incursions impinging upon Indonesia's national interests.
As the 53-year old heavy metal fan, President Joko Widodo, popularly known as "Jokowi," becomes the first person outside the Indonesian military and political elite to assume the presidency, the massive challenge of turning around the country's decelerating economy awaits the populist leader - an ex furniture businessman who was raised in a riverside slum.
From a GDP growth of 6 percent in 2013, Indonesia took a step back to around 5.1 percent growth this year, with many attributing the unstinting fuel subsidy that costs the national budget an enormous sum annually as the main reason for the escalating fiscal deficit.
Jokowi promised to reverse this into a growth story of 7% by 2018. Apart from tackling fuel prices and launching populist health and education programs, the new president's main focus for economic revival is making the strategically located Indonesian archipelago, intersecting the Indian and Pacific Oceans and the Asian and Australian continents, into a maritime power.
Considered world's busiest waterway, Indonesia hosts about 3,000 ships every single day that cross the Indian Ocean and the South China Sea conveying about 80% of China's crude oil imports.
Jokowi also committed to brace up the defense of Indonesia's border islands and safeguard marine resources – that includes huge deposits of oil and gas – within its exclusive economic zone (EEZ) and strengthening the regional infrastructure with a surge in defense spending of 1.5 percent, to improve the Indonesian Armed Forces and consolidate Indonesian naval capacity.
Dynamic equilibrium?
The world's third largest democracy is intensifying surveillance and patrols to firm up its marine borders, the new president – who is expected to have a more domestic than international focus – will invariably get closer to the region's most divisive issue - the South China Sea.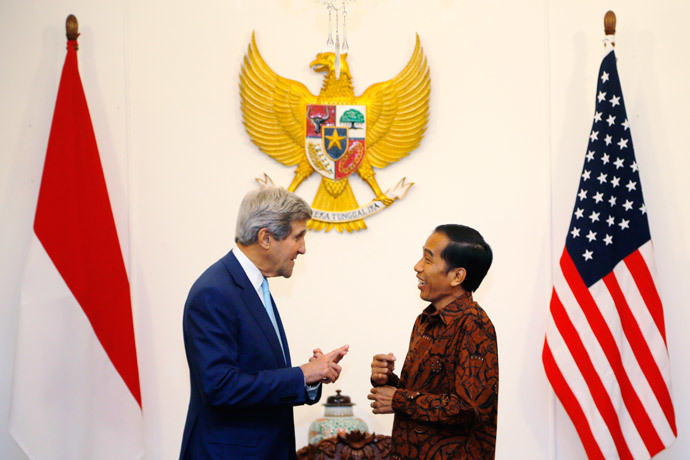 Committed to its "free and active" foreign policy with non-alignment to any military power as its principal wedge, Indonesia has always treaded the middle path of a solution to the South China Sea dispute, one that can facilitate talks between competing states including China, Taiwan, Vietnam, the Philippines, Brunei and Malaysia.
A long advocate of Code of Conduct in the South China Sea, Indonesia proved its mettle as a mediator recently as it ended a long-time maritime boundary dispute with the Philippines.
However the situation is changing. China may soon embroil Indonesia in the dispute with its rapid advance towards the region around the Natuna Islands situated in Indonesia's Riau Islands province that constitute the southern limit of the South China Sea, which Jakarta considers its exclusive economic zone (EEZ).
Quite evidently, Jokowi might have to give a new impetus to the foreign policy approach of the former Indonesian President Susilo Bambang Yudhoyono (SBY) who proposed "thousands of friends and zero enemies."
That the new president is quite aware of the imminent danger is evident from his vision statement on intensifying maritime defense to "prevent the hegemony of major powers."
The succinctly articulated phrase "dynamic equilibrium" is a policy which seeks to cooperate with major powers for inclusive regional development, but also necessitates the development of a parallel counterweight that can withstand Beijing's boldness in the South China Sea.
It is perhaps with this in mind that Jakarta expressed zero resistance to America's Asia rebalance policy, though Indonesia argues that the a closer US presence implies strengthened bilateral relations which will reinforce the Southeast Asian nations' global standing.
Relations between the US and Indonesia got a boost when the two signed a comprehensive partnership. It was also Jakarta which was a vocal proponent for inclusion of the US into the East Asia Summit, which observers say is a tool for Indonesia to create symmetry to China's influence in regional bodies.
The US, whose trade with Indonesia exceeded $27 billion in 2013, is on the other hand interested in Indonesia's market-based economy with a massive scope for new infrastructure project investment.
However, this might risk Jakarta's relationship with its larger trading partner China with bilateral trade of $66.2 billion in 2013 expected to rise to $80 billion by 2015. Even the Asia pivot is being looked at with suspicion in Indonesian foreign policy circles who feel there's an over accentuation of defense pertaining to the US marine base in Darwin, Australia which also happens to be close to the Southeast Asian country's disturbed Papua province. The fear is an amplifying of military measures by the US might invite some reactions from Beijing which will impact regional stability.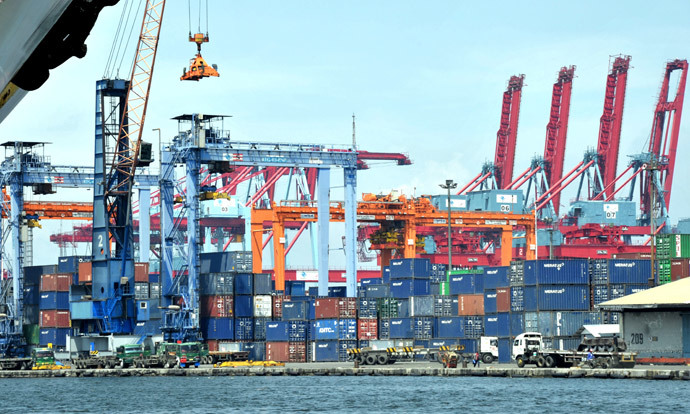 Multilateral maritime cooperation
Jokowi is also seeking to augment maritime and defense diplomacy through greater engagement with multilateral maritime groups like the Indian Ocean Rim Association (IORA). Australia is also a member of IORA which places Jakarta face to face with another troubled bilateral relation.
While Australian Prime Minister Tony Abbott spoke of his "more Jakarta than Geneva" policy as he attended Jokowi's inauguration last week, along with US Secretary of State John Kerry and prominent Asian leaders; Indonesia hasn't forgotten the spying saga by Australia on its former and current presidents.
Refugee policy is also a contentious issue between the two neighbors. Jokowi has hinted at a strong stance against Australian patrol ships entering Indonesian waters; apparently it happened six times between December 2013 and January 2014 while intercepting boats of asylum-seekers. Jokowi has warned Australia of a possible international court case if they fail to agree on a conclusive asylum seeker policy.
Though focused on domestic issues with ambitions of economic revitalization of the country, Jokowi also exhibits a strong nationalistic tinge evident in his frequent reference to an uncompromising stance to preserve Indonesia's sovereignty.
Analysts say this nationalistic approach will be more profound in his foreign policy due to the fact that Jokowi – usually considered a novice in international diplomacy – will be guided by a constellation of foreign policy think tanks, most of which come with a strong sense of territorial integrity and preservation of Indonesia's political and economic freedom.
This is apparent in the three props that his vision statement stands on: freedom to proactively assert the right of self-determination in the international scene; economic self-sufficiency; and building a strong national identity.
So while he plays it down saying, "I am fine" in his response to Australia spying on him, unlike his predecessor who resorted to recalling the Indonesian ambassador to Australia, Jokowi also admits a "lack of trust" in bilateral relations. And in case of any further escalation of the situation, the new leader will face immense pressure domestically to take a tough stance.
So is the case with the US's pivot or China's adventure into its own territory – while Jokowi appreciates the need for greater cooperation to harness its maritime potential, any threat to its territorial integrity might be met with a fitting response.
As Prof David T. Hill, Chair of Southeast Asian Studies, at Murdoch University puts it, "Ensuring Indonesia's border security as an archipelagic state is vital. Similarly, ensuring that the resources of its oceans are harvested in such a way as to provide maximum benefit for Indonesians is also crucial. He will be conscious of the need to work with his neighbors in this, but has flagged that he will not be shy about standing up against incursions from outside when they impinge upon Indonesia's national interests."
The statements, views and opinions expressed in this column are solely those of the author and do not necessarily represent those of RT.
The statements, views and opinions expressed in this column are solely those of the author and do not necessarily represent those of RT.
You can share this story on social media: