Euro Disney: fairy tale turning into nightmare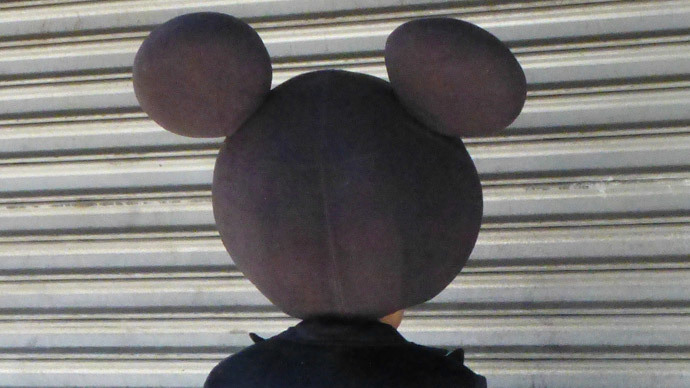 Baling out Euro Disney is an attempt to avoid the embarrassment of closing the park, as the current Disney corporation heads don't want to admit it is a miscalculation and wasted investment, economics professor Richard Wolff told RT.
For many years since it opened in 1992, Disneyland Paris was flooded with tourists, becoming Europe's top destination with almost 15 million visitors last year. But it has been a financial disaster: the latest proposed $1 billion bailout would be the second time in three years that parent Disney Corporation has come to the rescue.
RT:This is supposed to be the happiest places in Europe, how come one of the continent's top tourist attractions is going through such tough times?
Richard Wolff: I think that there always were troubles with Euro Disney from the beginning. The French population was divided about it, about whether it was appropriate, whether it was consistent with French culture and so on. So those were major questions that were present at the beginning. Disney Corporation decided to ignore all of those comments, all of that discussion, very confident that the European public would rush to Euro Disney outside of Paris with the same enthusiasm that Americans rushed to Disney World and Disneyland in the US. That was clearly one of many miscalculations by the Disney Corporation.
The second one, and more important, was the fact that with the population of France divided, it would mean that half of the French people at least would be uninterested in going there, and indeed a good number would boycott the place because they opposed the financing, the support that was given by the French government. Indeed, French visitors to Euro Disney have been a disappointment, falling well below the initial projections throughout the history of the park. Even today only about half of the people who go to Disney in Paris are French. Most of the others are British and other tourists visiting France, who make a trip there. So the whole idea of putting it in France is in question.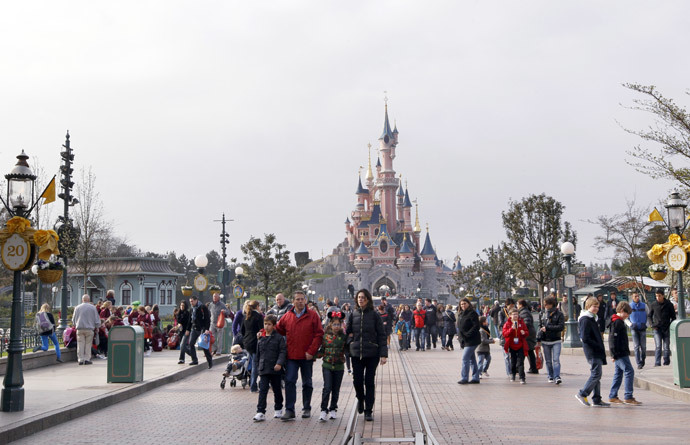 And now, finally, the third important point. The calculations for this amusement didn't count in the possibility of the long deep economic crisis, one that reduces wages, that one that produces record unemployment, one that subjects many countries in Europe to repeated recessions, not to say depressions. The end result is that the mass of people, particularly those who are not wealthy, are having more and more trouble paying for their basic needs – food, clothing, apartment – that means discretionary spending is reduced, and a visit to Disney is discretionary expenditure that obviously huge numbers of Europeans are deciding not to make, which is why the Disney place has such disappointing results, while it has now to be bailed out by the parent Disney Corporation and while it has been a poor investment.
RT:Walt Disney has been forced to ride to the rescue of Disneyland Paris, this time by providing a billion euro refinancing of park operator Euro Disney. How is this refinancing by Walt Disney going to rescue its Euro theme park?
RW: They keep believing and keep saying that the future is going to get better, so that they should spend all this money, a good part of which is to actually - if they are to be believed - increase the attractions, build new events and amusements in the hope that these additional parts of the park would pull in the people that the other parts, which they thought would do it, clearly haven't done. And again, my response is enormous skepticism.
Europe is now in an extremely difficult economic situation. Even those most positive about Europe now has to admit that the two strongest economies – France and Germany – are both in serious economic downturns. The Germans just announced a recessionary quarter in terms of growth of output of goods and services actually shrinking. This suggests that the next several years will be very difficult. There is no reason to believe that Europeans in a difficult time with difficult problems coming are going to start spending a lot of money going to an amusement park that many of them have already seen and will not want to spend money seeing again. So in my judgment, I think what Disney is doing is trying desperately to avoid an enormous embarrassment of closing the park, which would be the admission of failure, of misjudgment, of wasted investment that the current leaders of the corporation do not want to have. And remember this; corporate leaders never stay more than five-ten years at the most. The people in charge now of the Disney Corporation would prefer to have the final collapse happen six years from now, when they have gone on to another job, and so it doesn't look like it's their fault.
RT:Given the current economic situation in the EU, why not simply close Euro Disney for some time? Do they hope to attract more tourists by creating new attractions? What's the strategy here?
RW: I don't really believe them when they tell us these stories that they are building new attractions and it will do what all the old attractions didn't. It makes very little sense to me so I have to assume that the strategy is something different. And that is either hoping that some miracle would turn the European economy around or more likely they don't want to be the people in charge of the corporation at the time of such a dramatic failure. So I suspect it's that last issue.
The statements, views and opinions expressed in this column are solely those of the author and do not necessarily represent those of RT.