Day 10: Alien land of Kotelniy Island, our destination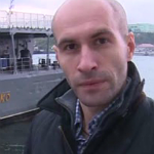 Murad Gazdiev, RT correspondent who has reported from a number of hot spots around the globe, including from the Syria-Turkish border, Yemen and Eastern Ukraine. He has also covered major international events, including Davos and the St. Petersburg economic forums, and even made a tour of duty with the crew of the Russian destroyer class Admiral Levchenko as it carried a military unit from the core base of Russia's Northern Fleet in Severomorsk to an unused former-Soviet base in the White Sea.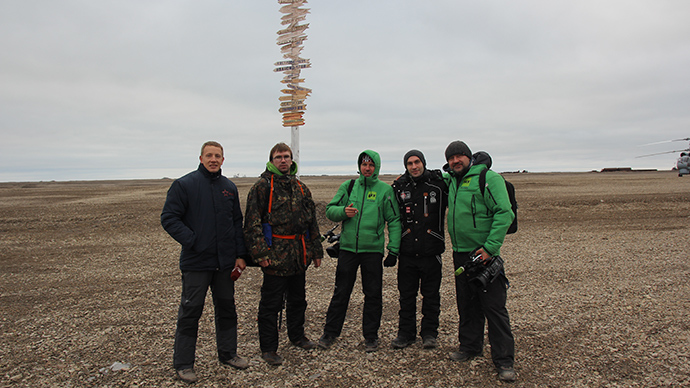 After almost 4,000 kilometers through the Arctic, we've finally arrived at the Island of Kotelniy… and it was not what I expected.
The place is almost alien. There's not a tree on the entire island… no grass, no growth whatsoever apart from moss.
Nevertheless, there are plenty of animals: polar bears (lots of polar bears apparently), arctic foxes, hares, owls and other assorted critters.
The sea around the island is covered in solid ice for most of the year.
If we had been here during the winter, we were told, we would be standing waist-deep in snow.
The other big problem on Kotelniy is empty barrels… and they're EVERYWHERE.
By some estimates, there are 60,000 empty fuel barrels scattered around the island.
Fuel for generators and heating is absolutely vital here, but also tremendously expensive to deliver, never-mind removing them.
So apart from making sure everyone and everything here can survive, fight and function… the military is wracking its heads over what to do with the barrels dumped here by the Soviet Union for decades.
On the fun side, we got to ride around in this:
Video: /files/opinionpost/2e/3b/00/00/day_10_atv_480p.mp4
An ultra-huge, super-loud, mega-cool and nigh-unstoppable machine called the Amphibious Transportation Vehicle. Talk about an unimaginative name for something so awesome… and it does swim!
The statements, views and opinions expressed in this column are solely those of the author and do not necessarily represent those of RT.