Day 4: Showering in a destroyer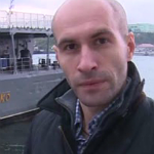 Murad Gazdiev, RT correspondent who has reported from a number of hot spots around the globe, including from the Syria-Turkish border, Yemen and Eastern Ukraine. He has also covered major international events, including Davos and the St. Petersburg economic forums, and even made a tour of duty with the crew of the Russian destroyer class Admiral Levchenko as it carried a military unit from the core base of Russia's Northern Fleet in Severomorsk to an unused former-Soviet base in the White Sea.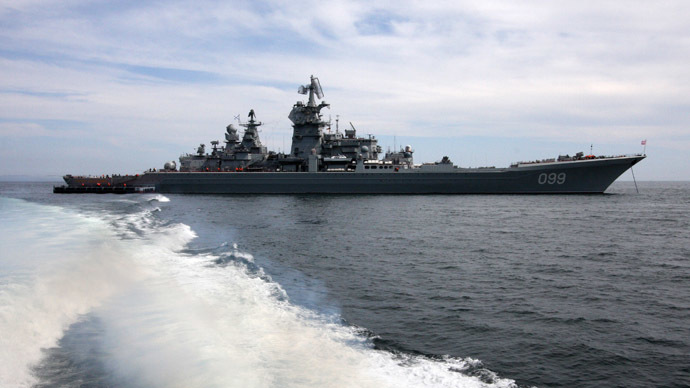 Here's an interesting thing: we're moving through 7 different time zones.
A ship-wide loudspeaker broadcast this morning instructed everyone to move their clocks and watches one hour forward, and apparently, we're going to have to do that every day for the next week.
Never knew there was such a thing as "ship time."
If you think about it a little more, from today on we are effectively living 23-hour days. That must be fun for the planning department.
Anyway, there were more weapons training exercises today. I previously thought small arms were loud… I now stand corrected:
Video: /files/opinionpost/2d/8f/00/00/rbu6000.mp4
The roar was so deafening it completely threw me off, and it took a second or two to get my bearings back… but an amazing experience nonetheless.
Later on during the evening, there was a ceremony where first-time sailors were given congratulatory certificates… and the officers in charge even had one for me, which was a welcome surprise.
There's also an informal, but traditional ritual for first-time sailors – you have to drink a mug full of seawater. Thankfully, I managed to talk my way out of that for now… but I've started getting constant reminders from the sailors I meet in the corridors.
Apparently, effects can vary. Some people chug it down and are fine, while others vomit, and get diarrhea for a few days on top of that.
I'd rather not take my chances, but it doesn't look like I have much of a choice.
Also, a wonderful thing happened today: We got to take showers! And with hot water! Kind of, anyway.
There's very little actual hot water on the ship – so the showers are an ingenious system whereby cold water flow is mixed with hot steam, and you get warmish water.
The seven of us were given half an hour flat to scrub ourselves clean, and we took rotations standing in the hot water.
One person would be standing in the shower, another soaping himself – and we'd switch.
I've never imagined I'd see a bunch of grown men so excited and happy about access to hot showers.
The statements, views and opinions expressed in this column are solely those of the author and do not necessarily represent those of RT.