Brazil elections: Rousseff still the favorite, but Silva's nomination casts doubts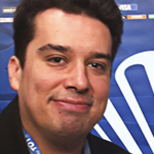 Mauricio Savarese has been a journalist since 2003, and holds an MA in Interactive Journalism from the City University London. A former reporter for Reuters, Yahoo! and Brazil news websites UOL and Globo.com, he blogs on Latin American affairs. He has covered two Olympic Games, presidential elections in Brazil and abroad, a papal conclave and general news stories. He spent three years as a correspondent, half of this time in Brasilia on political stories and the other half in London. He has contributed to RT since the June protests in Brazil, both in English and Spanish. He is also a partner in The Conteudo, a web content agency in Sao Paulo, and a freelance journalist specializing in politics and sport.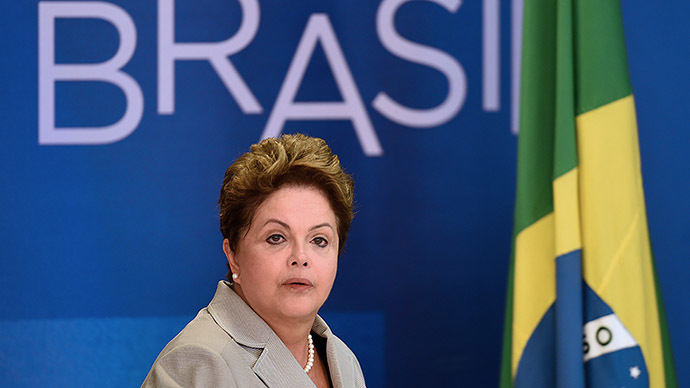 ​It was all set for this to be the most boring presidential elections in Brazil since 1989. But the protests in June last year made it all a bit more difficult to foresee.
After successfully hosting the 2014 World Cup, the South American powerhouse looked poised to reelect President Dilma Rousseff. But the tragic accident that killed candidate Eduardo Campos put popular former Environment Minister Marina Silva back in the game. No one knows what is next.
Rousseff is still the favorite, but chances of a difficult runoff are bigger than ever. Doubt lies on who she'd run against – the opposition's Aecio Neves is tied with Silva in the polls, with about 20 percent for each. Campos was third in the polls with 8 percent until last week, when his jet crashed in Santos, near Sao Paulo. The poll that shows Silva in a competitive position was taken during the peak of the commotion over his death and suggests she has attracted basically undecided voters.
The decision of the Brazilian Socialist Party (PSB) to go for the former minister came after a round of consultations with local leaders and the poll shows her in a competitive position. Silva, who failed to start her own political party and joined PSB ten months ago so she could be on his presidential ticket, promised to "honor the commitment of bringing Eduardo's project forward." The first vote will be on October 5th.
As her replacement as a vice presidential candidate, Silva picked Congressman Beto Albuquerque, who holds strong ties to agribusiness. Leaders of Brazil's most important source of revenues are suspicious of the former minister who became a global figure against deforestation. Albuquerque will also be the man who keeps the local deals made by Campos, since Silva was not on board with many, including key ones to reelect governors in big states.
Silva's nomination made an impact in the two other campaigns. Although Rousseff and Neves haven't aimed at the new challenger yet, many members of their parties have already suggested that Campos' replacement doesn't have the experience or the skills to bring the change Brazilians want, according to polls. Both have also pushed harder to gather support from undecided voters.
Thursday was a cornerstone on Silva's campaign: she had her first appearance in PSB programs on free-to-air TV channels. Those started without her on August 19th on radio and TV and will go till four days before the first vote. Although the campaign trail kicked off in June last year during the street protests, most Brazilians will only pay attention to the candidates and the elections once the propaganda is up and running on prime time TV.
Brazil's electoral law gives candidates and their parties a good chunk of time for ads depending on the number of Congressmen each coalition has. Rousseff will be on for more than 11 minutes in each of the two programs that will be on the popular free-to-air channels every two days. Neves received about 5 minutes. Silva got 1 minute 47 seconds, which is not so different from 2010, when 20 million people voted for her.
Another Datafolha poll is likely to be published next week to measure the impact of the free airtime on the candidates. Until then, experts and politicians admit the landscape is very far from the obvious outcome before Campos' tragedy.
The statements, views and opinions expressed in this column are solely those of the author and do not necessarily represent those of RT.