Child abuse scandal raises disturbing questions about UK establishment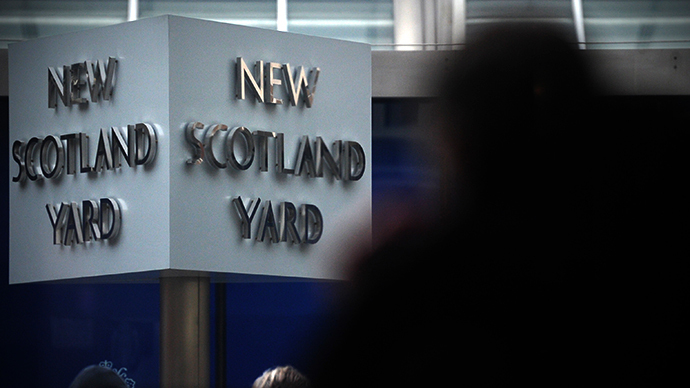 Britain has been known for many things, from being the bullies of the world, to its language, pop music, film and drama.
But as Churchill's "finest hour" in World War II fades to a distant memory and proud post-war industries have been dismantled, one scandal has come to sum up everything that has turned our so-called leaders sour.
The UK's child abuse scandal, rooted in the media, Westminster and the Royal Family and personified by serial abuser and BBC personality Jimmy Savile, has been shocking enough. But far more insulting to the victims, the nation and the world is the Cameron government's attempt, in early July, to institute two separate child abuse inquiries led by establishment figures who, due to family and work connections, immediately faced suspicions of possible conflicts of interest.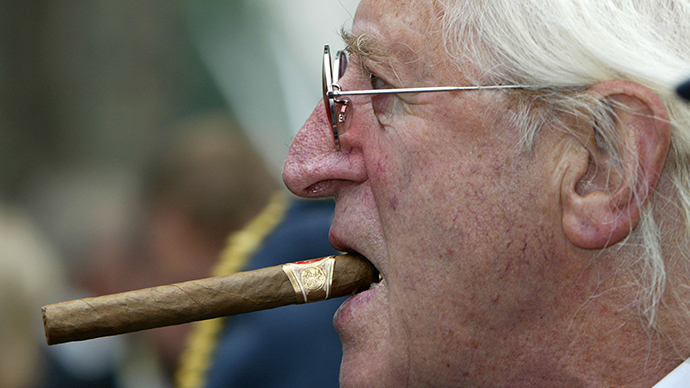 This is a side to human nature which it suits most of us to think does not even exist. Those that sexually abuse defenseless children hope that few police, journalists or, ultimately, readers and viewers, have the stomach to scrutinize the depths of their depravity. Abusers also know the last thing most victims want to do is to relive their abuse by giving evidence in a courtroom. They appear to be protected by the intelligence services, who keep an eye on anyone who might expose them, and have the resources to engage the most expensive lawyers and spike any rumors.
Much of the hard graft of unearthing recent evidence of historical abuse has been down to a little known "old school" London news agency. Exaro News has shown the rest of the London media up with their simple mission to expose wrongdoing. Their fearless pursuit of these criminals, particularly at the notorious Elm Guest House in southwest London, carries on despite a general lethargy by the police.
However well Exaro can stand these stories up, nervous national newspaper editors seem too often reluctant to print what a self-respecting press should, to launch the odd torpedo at the establishment battleship.
The response of the London press to the latest Westminster abuse revelations has for the most part been to look the other way. As they did the first time round, when another tiny outfit, Simon Regan's Scallywag magazine, was sunk without a trace for daring to dish the dirt in the 1980s and 1990s. Crucial unasked questions now are whether either of these latest enquiries announced by Home Secretary Theresa May into state-sanctioned child abuse are likely to attract the trust and cooperation of even a single victim.
2 child abuse inquiries, both set up to fail
An extraordinary admission was made by the Home Office's top civil servant, Mark Sedwill, on Saturday July 5, that his department had "lost" 114 files relating to Westminster child abuse investigations handed to them in the 1980s by Tory MP Geoffrey Dickens. The files allegedly included allegations against more than 10 current and retired politicians.
The next day former Tory party chairman, cabinet minister and survivor of the 1984 IRA Brighton bomb, Sir Norman Tebbit, confessed on TV that there "may well have been" a political cover-up of child sex abuse in the 1980s. He explained: "People thought that the establishment was to be protected." On Monday July 7, Home Secretary Theresa May announced two national inquiries into allegations of child abuse linked to Westminster.
The first inquiry was, conveniently, slated to deliver its report after the May 2015 general election but this one lasted less than a week before it was revealed to the public, though May already knew that the enquiry's head, Lady Elizabeth Butler-Sloss's late brother Sir Michael Havers was Attorney General when Geoffrey Dickens' allegations were made, and covered up. Even without that, her previous selection as inquest coroner in the death of Princess Diana, a role she also relinquished, should have made her connections with the establishment so tight as to have taken her out of the running.
Tapped by May to head the second inquiry into the police losing the evidence, due to report mid-September, is Sir Peter Wanless. He is the chief executive of the National Society for the Prevention of Cruelty to Children (NSPCC), a national charity for which Britain's most prolific pedophile, Jimmy Savile, was one of the most high-profile "fundraisers."
Post-Savile, no organization is beyond reproach. It has become clear that organizations like the NSPCC have actually been the perfect "hiding place" for nests of abusers. NSPCC also runs the national Childline support phone service for the abused which some believe may also have been compromised.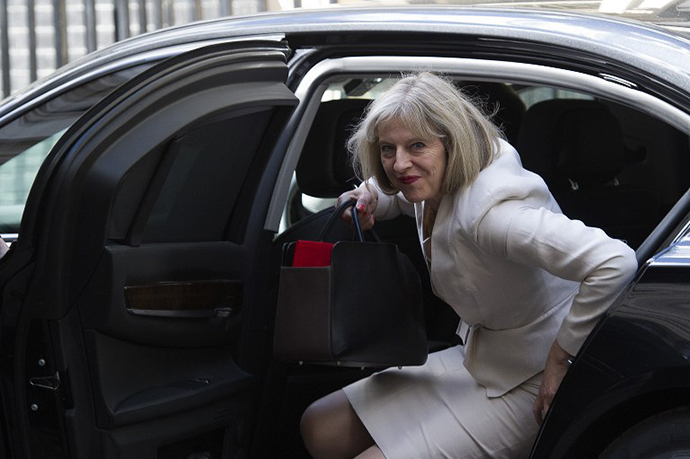 Before his latest role at the NSPCC, Wanless was a "highly respected" civil servant, permanent secretary to cabinet minister Michael Portillo during the 1990s when Portillo was Chief Secretary to the Treasury, and crossing departments with him when Portillo became Secretary of State for Employment. Again – an establishment civil servant investigating his own. A recipe for a cover-up.
More serious, though, are the persistent rumors about Wanless' close friend and confidant Michael Portillo, now like Savile, a BBC TV personality, being allegedly involved in a Westminster sex scandal himself. Rumors circulated in 1994 that Portillo and another Tory Secretary of State, Peter Lilley, had got sexually involved with Britain's first openly gay footballer, Justin Fashanu.
Unfortunately for the two secretaries of state though, a disgruntled Fashanu supposedly decided to "blow the lid," threatening to "bring down the government" by leaking evidence of these affairs to the Daily Express. When MI5 allegedly threatened Fashanu, Tory MP Stephen Milligan, a part-time journalist, is said to have weighed in on the footballer's behalf on a mission to get to the bottom of it all and "clean up the Tory party."
Within days, however, Milligan was found hanged in his London flat, naked, with an orange in his mouth in an apparent suicide, made to look like he was a sexual deviant. Fashanu was swiftly sacked by his football club and got on the first flight to the United States. Several years later Fashanu was also tragically found hanged, this time in a garage in Shoreditch, London.
Whether or not there is any truth to the original allegations, the mysterious deaths surrounding them should have prohibited any senior civil servant associated with Portillo from taking up a job heading the NSPCC, and totally exclude Wanless from heading any inquiry into the Whitehall child abuse scandal. Would anybody who has been abused, or with evidence of abuse, and is capable of doing an internet search, be likely to confide in him?
Journalist Phil Frampton has pointed out these and other flaws in May's fanfare announcement of 7th July, explaining in an open letter signed by 28 child protection professionals to May: "The chair of this inquiry will need fearlessness, to be prepared to challenge the authorities and to ask and get answers to very difficult questions. This is a role that can only be undertaken by someone clearly seen as outside the establishment."
Rather than simply "cursing the darkness" of the Home Secretary's perverse appointments, Frampton has suggested Michael Mansfield QC to replace Butler-Sloss on the leaderless first inquiry. He, along with the "revised Terms of Reference" Frampton suggests, "is the only way to secure justice for survivors and protection of our children." Mansfield, who represented the Al Fayed family at Princess Diana's inquest, is both sufficiently qualified and, crucially, far more likely to be trusted by the abused.
Blackmailing politicians in Brussels and London
Perhaps child abuse is sanctioned at high levels simply because the ease of blackmailing those involved suits the security services, bankers, royalty and others behind the scenes that want weak, pliable politicians? If that's so, it's no surprise then that Brussels, one of modern Europe's other main centers of power, has also been the scene of the most horrendous child abuse.
Back in 1996, the arrest of Marc Dutroux in Belgium eventually led, eight years later, to his 2004 trial for the murder of four young girls he had imprisoned as sex slaves for the rich and powerful. The Dutroux scandal has many of the characteristics of the Westminster scandal: A judicial cover-up, initial reluctance of the press to take it seriously, persistent police inaction and diligent police officers being inexplicably removed from the case.
Only Belgium's biggest-ever anti-paedophile public protest of 300,000 people in October 1996 appeared to concentrate the minds of the Belgian establishment to actually do something. Exactly the same perversions of the course of justice have been seen in several child abuse inquiries in the UK, including the Jersey inquiry where campaigning Senator Stuart Syvret and police chief Lenny Harper were both removed from their posts.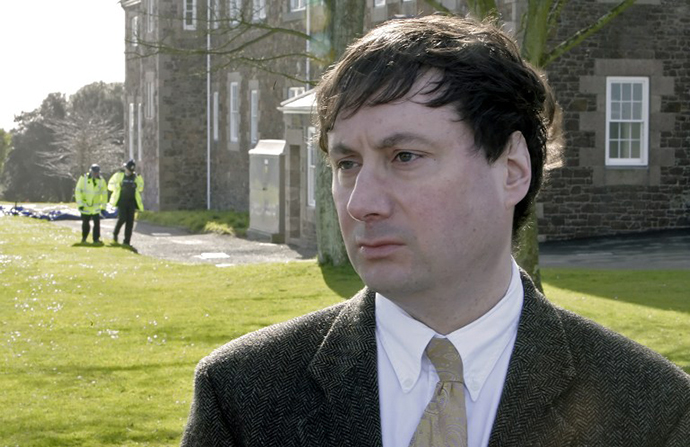 In London, though, the present child abuse lies are just part of the furniture. Scattered in disarray around Downing Street you'll find Afghanistan lies, Iraq lies and Libya lies, not to mention the daily racist lies of Islamaphobia making a bid to rival Hitler's hatred of the Jews.
As the late Nicol Williamson, playing King Arthur's magician Merlin in John Bormann's 1981 feature film "Excalibur" put it, "It must be truth. When a man lies, he murders a part of the world." These constant lies also have the effect of smashing national morale and disengaging most of the population from the entire political process. Lowering voter expectations and making the population much easier to manage in a "soft fascist" kind of way.
May's Britain is recognized up and down the nation and around the world as introducing some of the most brutal policies imaginable, punishing disabled people for the crimes of the bankers, sending innocent British Muslims off to rot in US jails. Coalition Britain is exhibiting all the worst signs of misrule, of a dying empire in denial.
One figure you won't find stalking the Downing Street corridors any more though is Prime Minister David Cameron's deputy head of policy, Patrick Rock. Despite having worked as a top Brussels civil servant for many years and being put in charge of the coalition government's internet child porn filter, he was arrested earlier this year and charged with three offences of making child abuse images and one of possession of 62 child pornography pictures.
Downing Street kept Rock's initial arrest secret, though, for several weeks, while a political counter-story was prepared about the opposition Labour party deputy leader Harriet Harman historically belonging to the Pedophile Information Exchange (PIE). This effectively "softened the political blow" of the far more serious Downing Street child porn arrest story.
More recently it transpired that PIE was given offices under the Tories actually within the Home Office itself and that PIE also got substantial funding from the Metropolitan police Special Branch (MI5). This obsession, not with striking the root of the Whitehall abusers, but with spinning the stories as far away from the Tory party as possible, characterizes the entire Westminster abuse scandal since the 1980s.
As West German rock band Propaganda thundered out in the chorus of their 1985 hit, "Duel": "The first cut won't hurt at all. The second only makes you wonder. The third will have you on your knees. You start bleeding, I start screaming." Lead singer Claudia Brücken heightens the slow pulverizing effect of government lies and media collusion made infamous by Hitler's propaganda minister Josef Goebbels.
Enough of the dead, time to jail the living pedophiles
Pedophiles Jimmy Savile and his friend Liberal MP Cyril Smith have both been exposed as such after their deaths, putting them beyond justice. Several other celebrities have been arrested and charged with relatively minor offences, creating the illusion of "something being done," while the living establishment pedophiles still go free.
Britain's libel laws make it difficult for establishment paedophiles to be accused as such, while they're still alive, unless the police act. In Savile's case he worked hand in glove with Leeds police. Left bleeding and screaming on the paedophile scandal's Whitehall marble floors lie the unavenged abused, battered and broken. Offered nothing by May so far this year, but another poison spoonful of saccharine.
The future for the campaign against this evil at the heart of state criminality in Britain is by no means certain. Will the London press be prepared to at last name the living establishment abusers? Will the police be prepared to pursue the evidence wherever it leads? Or will these blackmailed zombies continue oozing slime and further lies, leaving yet more blood and screams in their wake?
The power of truth in time though is relentless. When the police once more lose the files they might pop up, miraculously, on the internet for all the world to see. All the world must act on them, too, because the ultimate test in putting these vile state sanctioned abusers behind bars will be of a few good men and women. The police, politicians and journalists who take the bull by the horns and, despite the threats from unprincipled lawyers, nail and jail these vile creatures. Get them off the streets of London, once and for all.
Then our leaders, free from the foul air of paedophilia and blackmail, can resume the task of serving us, doing credit to the nation. Pick themselves up by their bootstraps and Britain can begin again a more honest and more confident stride into the 21st century.
The statements, views and opinions expressed in this column are solely those of the author and do not necessarily represent those of RT.
The statements, views and opinions expressed in this column are solely those of the author and do not necessarily represent those of RT.
You can share this story on social media: