​A not so 'frozen' conflict in the South Caucasus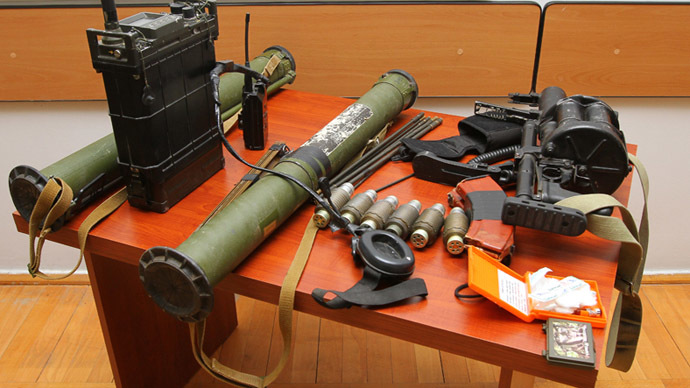 As the world is preoccupied with the events unfolding in Gaza and eastern Ukraine, another zone of conflict has flared up in the South Caucasus.
The military attacks of the Azerbaijani army intensified in mid-July straining the status quo on the Line of Contact (LoC) between Artsakh (Nagorno-Karabkah Republic) and Azerbaijan as well as along the Azerbaijan-Armenia border.
Between July 28 and August 2, five Artsakhi and twenty-five Azerbaijani soldiers were killed as a result of these actions. The numbers of dead are higher than all of last year's deaths.
While both states were quick to blame one another, the fact remains that only Azerbaijan has repeatedly stated its intentions to restart the war in order to conquer Artsakh and force its freedom loving people to live under the Ilham Aliyev tyrannical regime. Only Azerbaijan has consistently portrayed Armenians as the evil 'other,' and only Azerbaijan has regularly refused to ease tensions on the LoC via confidence building measures such as removing snipers, or at the very least agreeing not to fire upon civilians farming near the border regions.
The high numbers of casualties among Azerbaijani soldiers suggest that they are the attacking side. Moreover, a defending side cannot leave armaments and equipment on the other side's territory.
The Azerbaijani policy of firing at the peaceful population living in Armenian border villages, as well as medical vehicles with the symbol of the International Red Cross, cynically violates core humanitarian principles, affirmed in the Geneva Conventions. Baku also sponsors and utilizes human resources to conduct sabotage and subversive acts within Armenia and Artsakh.
Such a move could accelerate the growth of terrorism in Azerbaijan, where the irrational facets of the hatred culture serve as a basis for the development of a pathological cruelty that is at the root of terrorism. Stemming from low socio-economic conditions and homelessness in many regions of the country, Azerbaijanis are an easy target for recruiters of terrorist and radical extremist groups.
Experience shows that there is an active link between terrorist attacks and a conflict zone, with the latter serving as a fertile soil for conducting such attacks. The large number of Azerbaijani nationals engaged in terrorist activities in Chechnya, Afghanistan, Pakistan, Syria, and recently Iraq, alongside the Islamic State (formerly known as ISIS) reaffirms this notion.
The recent inhuman behavior by Azerbaijani saboteurs as part of an intelligence-diversion activity in Artsakh's Shahumyan district, resulted in the callous killing of a 17 year old Armenian. This is yet another example of the kill-mania of Aliyev's regime and the terroristic essence of the Azerbaijani party. An earlier expression of this was the hero's welcome given to Azerbaijani officer and convicted axe murderer, Ramil Safarov, who, during a NATO training seminar, hacked to death a sleeping soldier with an axe solely because he was Armenian.
Encouraging further aggression
Meanwhile, the OSCE Minsk Group Co-chairmen states (US, France, Russia) were quick to resort to their usual script of telling all sides to respect the ceasefire, refrain from violence, and look for a peaceful political solution.

What this policy of false parity generates is a sense of impunity for the Azerbaijani regime to continue to raise tensions, threaten war, and stigmatize Armenians in the eyes of their citizens, in other words, the exact opposite of what the Co-chairmen states desire.
The OSCE Minsk Group Co-Chairmanship also lacks (thus should be granted) a mandate to conduct investigations of incidents in the conflict zone, and requires more resources to prevent and condemn such aggressive acts.
Additionally, the so-called Madrid principles of conflict settlement proposed by the mediators, which have been serving as a factor ensuring relative stability in the region, are much more unrealistic in light of Azerbaijani behavior both internally and externally.
The recent spate of attacks coincides with Baku's crackdown on civil society and democracy activists. Most recently Arif and Leyla Yunus, and Rasul Jafarov were arrested on trumped up charges of tax evasion and treason.
Official Baku aims to channel the unhappiness of its citizens away from its inept and corrupt rule toward the external enemy by escalating tensions against Armenia and Artsakh. Other than mild criticism from the OSCE, and the US State Department, no pressure has been brought to bear on Aliyev's regime for its increased authoritarianism.
The reasons are obvious enough: the West needs Azerbaijan as part of its wider plan to weaken Russia's stranglehold on energy supplies to the EU, and fears that any criticism will drive Aliyev to seek a partnership with Russia instead.
The planned withdrawal from Afghanistan also requires Azerbaijani support, since some NATO equipment will require transit through Azerbaijan.
Moreover, since the West knows it has no chance of prying Armenia away from its alliance with Russia, it is not willing to expend much if any of its political capital to force Azerbaijan to behave.
After all, the West prefers Azerbaijan's hydrocarbons to anything Armenia may have to offer them.
The aforementioned resulted in the inclusion of Azerbaijan along with several other countries in a new US Senate bill called the "Russian Aggression Prevention Act" aimed at "preventing further Russian aggression toward Ukraine and other sovereign states in Europe and Eurasia, and for other purposes."
If enacted the bill authorizes substantial increase of "military-to-military interactions" of the US armed forces with the ones of Azerbaijan "includingspecifically increasing the current tempo of military exercises and training efforts and exchanges" as well as "strengthening existing, bilateral and multilateral defense cooperation agreements including agreements related to cyber defense cooperation."
The irony here is that the bill would encourage Azerbaijan to continue its aggressive policies, since it is the most militarized and warmongering party in the region, and the primary obstacle to the creation of regional security architecture.
From the other side, Russia, which is preoccupied with its internal economic situation due to Western sanctions, and the civil war in Ukraine, might be loath to see another conflict flare up so close to its borders. Although there is a possibility of the Kremlin stimulating these tensions in order to find a pretext to station its 'peacekeepers' in the area, officials in Yerevan and Stepanakert have repeatedly and categorically eschewed such a prospect.
Hence, at the end of this week, Sargsyan and Aliyev will meet Putin in Sochi. Although Moscow aims to control a region of its so-called "exclusive zone of interests" with only one meeting, nothing of substance for conflict resolution will come out of the Sochi talks.
However, President Sargsyan must use the occasion to bring up the topic of Azerbaijan's militarization with a strong notice of criticism toward Russia's willingness to sell billions of dollars in armaments to Baku, and how this is directly contributing to a rise in bloodshed. Therefore Sargsyan ought to press for a halt in sales of weaponry to Azerbaijan.
Nevertheless, tensions will remain high along the LoC with further escalations and incidents initiated by the Azerbaijani side. If things continue as they have, it is only a matter of time before one side miscalculates, likely Azerbaijan, and ignites a new round of war.
Even if a rational war is not predicted, an adventurous one is likely. The situation could get out of hand as a result of misinformation stimulating policymakers within the Baku regime to remain belligerent and escalate the conflict.
Due to the effective and accurate policy of Armenia's Ministry of Defense, which is releasing cautionary statements, holding meetings with foreign military attachés, ambassadors, and providing up-to-date information on the developments along the LoC, an appropriate information environment has been set for an Armenian counter-attack. Thus, if Azerbaijan continues to keep tensions high, the Armenian military response would be intense and unexpected.
In any scenario the OSCE Minsk Group Co-Chairmen states, and other interested actors, such as the UK will bear as much responsibility as the instigating party. One cannot arm the aggressor on the one hand and expect peace on the other.
Vahan Dilanyan and Vilen Khlgatyan for RT
Dr. Vahan Dilanyan is a recognized expert on regional security and conflict resolution. He serves as the Chairman of the Political Developments Research Center (PDRC), a think-tank based in Yerevan.
Vilen Khlgatyan specializes in integrated strategy and national security with an emphasis in the geopolitics of energy. He is the Vice Chairman of the PDRC.
The statements, views and opinions expressed in this column are solely those of the author and do not necessarily represent those of RT.