Lighter than 'Gravity': Why the world should take note of India's Mars mission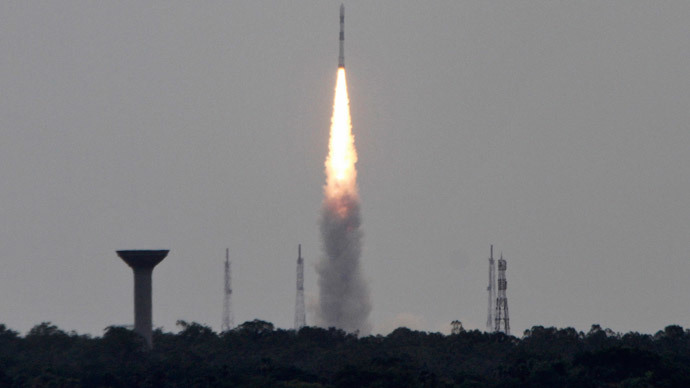 India's maiden Mars mission, launched in November 2013, has covered about 80 percent of its journey, and is likely to hit the Red Planet after the 540 million km journey on September 24 as slated.
On June 30, in his address after witnessing the successful launch of the PSLV C23 rocket that sent five foreign satellites into orbit from Sriharikota in the southern Indian state of Andhra Pradesh, Indian Prime Minister Narendra Modi said the Indian Mars Mission had cost less than the Hollywood film Gravity.
"Our program stands out as most cost effective. There is this story of our Mars mission costing less than the Hollywood movie Gravity. I have heard that Mars mission's expense is lesser than Gravity. Our scientists have shown the world a new paradigm of engineering and the power of imagination," Modi said to the gathering.
India's Mangalyaan interplanetary project was launched at an estimated cost of $72 million while the Hollywood flick Gravity, starring Sandra Bullock and George Clooney is estimated to have cost $100 million.
India's Mars Orbiter Mission (MOM) is a technology demonstrator for India's space prowess, just as Agni was for sophisticated missile technology; nothing less, nothing more.
Its main objective is to find out whether the Red Planet has methane, the most important chemical that would denote the presence of life. Though it is an orbital mission and not a landing mission, the location of methane by the MOM is still possible.
This is despite the fact that Mangalyaan would be about 375 kilometers from Mars when it is at its nearest point from the surface, presuming that all goes well. One argument given by opponents is that India is treading a well-trodden road and is doing nothing which has not been done before by the three agencies that have successfully launched Mars missions – the US, Russia and the European Space Agency.
Even from this distance the Mangalyaan can locate traces of methane, much the same way India's Moon Mission was the first one to locate traces of water (and thus the possibility of life) on the Moon even though numerous probes by other nations had not been able to do that. The development means a lot to the Indian government and the Indian people, despite several opponents and doubting Thomases. The most important thing is that it has led to the sky-rocketing of Indian space prowess and technology in the world, which is priceless.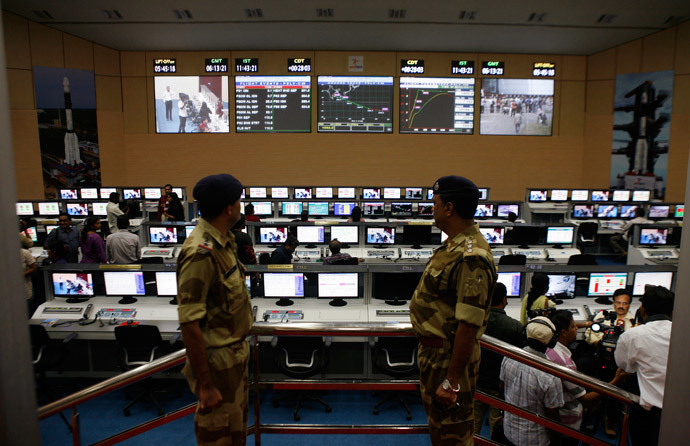 Critics may say that the Indian program is "overhasty" and"half-mature" as India developed it in just 15 months. Besides, an inevitable rhetorical question is whether such a program is justified and needed when millions of Indian children are hungry and the money used for the Mars Mission could have been put to better use.
But then it should be seen as an Indian dream – and dreams are not bound by any costs or other factors. In any case, this is an inane argument by those who criticize for the sake of criticizing. Should a country wait until poverty, unemployment, illiteracy and hunger are completely obliterated? Absolutely not!
If this argument were to hold water, no nation on earth can progress. When the US and Soviet Union embarked on ambitious space programs, did they have zero-hunger, zero-poverty, zero-illiteracy and zero-unemployment? This is hoping for an ideal situation – a situation which was never there and would never be there in any part of this world.
China is far ahead of India in its space program and space research. Unlike the peanuts being spent by India on its space program, China is spending billions of dollars every year on space research. This is the correct way. India cannot be expected to feed, clothe and house every single one of its 1.2 billion people before embarking on top-end research in areas like space and defense.
No country embarks on an ambitious mission like this one expecting failure. If India meets with failure, so be it. After all, the Japanese and the Chinese too met with failures on their respective Mars missions; Japan in 1999 and China in 2011. If India's maiden Mars mission were to fail, so be it. Every long journey begins with the first step. The Chinese and the Japanese will go back to Mars. India, too, will do the same if its Mars mission fails.
India has already emerged as a formidable space power in the world. But from among the Asian countries, the Chinese are way ahead, in terms of the planned programs and the budgets allocated for research on outer space. India has to learn this from China. The Indians are still spending peanuts in this field. India has an ambitious space program itinerary.
All this talk of India over-spending on space exploration is hum-bug. On the contrary, this is a money-spinning wheel for the Indian government and the Indian Space Research Organization (ISRO).
Rocket launching is a multi-billion dollar industry in the world which is growing at an impressive rate. The MOM mission will add many feathers to the ISRO cap and will inevitably heighten ISRO's credibility and marketability before the international community. The copy-book style of the successful launch of the MOM has already done that.
However, ISRO is not quite there yet. It has a long way to go. India's Mars Mission, also, has a long way to go.
ISRO's biggest test will come on September 14, 2014 when the Mangalyaan will enter Mars orbit.
It is a long journey spanning 300 days and anything can go wrong during this period. The mission will be deemed successful only when the craft actually enters Mars orbit and starts sending pictures of the Red Planet to the ISRO control room.
Is the Indian space program aimed at downsizing China or other space powers? Will the Indian Mars mission spur a space race between India and China or other countries? The answers to these questions are a big "No".
India is doing what it deems fit for utilizing its space technology for peaceful purposes and for the betterment of its people. Other countries' space programs, including that of China, are driven by the same purpose.
The statements, views and opinions expressed in this column are solely those of the author and do not necessarily represent those of RT.
The statements, views and opinions expressed in this column are solely those of the author and do not necessarily represent those of RT.
You can share this story on social media: