'Gaza crisis quickly becoming desperate' - Oxfam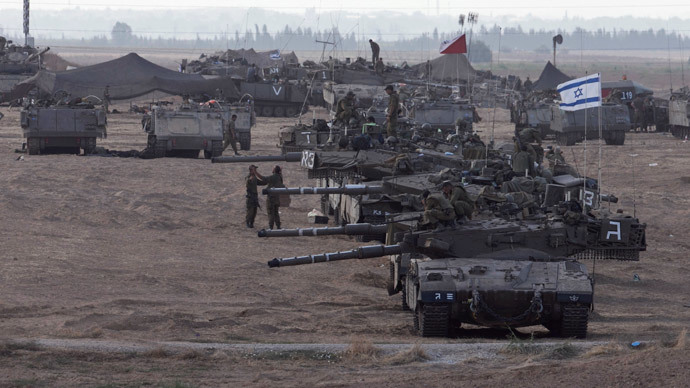 Medical supplies and fuel are in a very short supply in Gaza, the water infrastructure has been very badly damaged, some types of food are becoming scarce and prices have doubled, Alan McDonald from Oxfam International told RT.
RT:Oxfam has called for an immediate ceasefire in the region. What are your concerns for the people of Gaza?
Alan McDonald: The conflict has been going on for a week now, each day seems to get worse. When I talked to my colleagues in Gaza and people there, everybody is terrified of what is going to happen. We are seeing enormous civilian casualties; about 80 percent of the people killed so far have been civilians. We are also seeing a lot of damage to infrastructure, water system, sewage plants, and health centers. One of our partners who run a health center in Gaza had it battle-damaged by an airstrike. We work with quite a few hospitals which are struggling to cope with all the casualties and also the shortages of fuel and medicine in Gaza. The situation and the humanitarian crisis on the ground is really getting worse, it's becoming quite desperate.
RT:Is it easy for organizations like yours to provide help to locals in the current conditions?
AM: It's very dangerous. We are trying, Oxfam and other aid agencies, to deliver the aid the people need. When bombs keep falling and the conflict is still going on, it is very difficult to do so. Some of our projects have had to stop for the past few days while the conflict has been raging. For example, we work with mobile clinics which provide healthcare to some of the poorest and remote communities in Gaza and they had to stop their work because a lot of these neighborhoods are too dangerous to be driving around in. Several ambulances have been hit by airstrikes, some of our water work, to provide water to people, had to be put on hold. We are managing to carry out some work, providing food vouchers for some of the people who fled their homes, for example, but it is very dangerous for our staff and our partners there at the moment, and particularly, for civilians.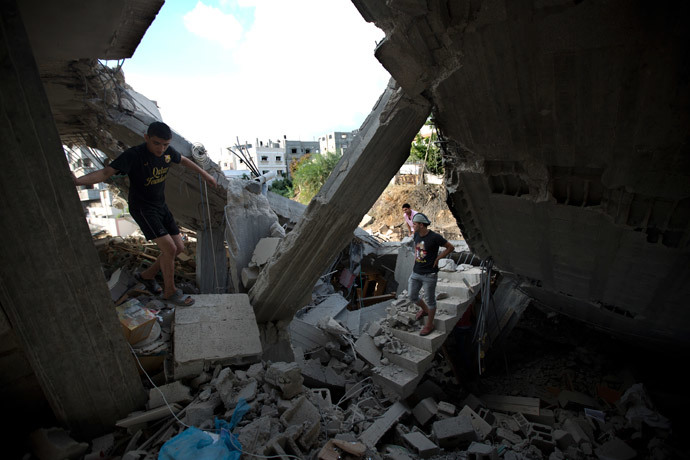 RT:Are there enough emergency resources to help everyone in need? There are reports about water shortages on the ground…
AM: To be honest, it's a combination of everything – medical supplies are in a very short stock, hospitals are really struggling to get the medicine that they need, fuel is in a very short supply and has been in Gaza for many months now, which means that the generators that are needed to keep not only hospitals but also water systems and switch pumps working are running almost on empty. A lot of water infrastructure has been very badly damaged, so people are getting about half of the water that they were before the present conflict. Food hasn't been generally too much a problem but as the conflict goes on we are starting to see scarcity of particularly vegetables and things like that, and prices of many vegetables have doubled in the past few days.
RT:Gaza saw a humanitarian crisis back in 2008. Are you concerned that might happen again?
AM: Yes, very big concerns. The situation in terms of the duration of the conflict, the sort of suffering on the ground isn't as bad as it was in 2008, which was a particularly big crisis. But the longer it goes on, the worse it will get. One of the problems in Gaza is that it has been under a blockade by Israel for the past 7 years, which means that a lot of essential supplies are already quite scarce, unemployment is very high and people do not have a lot of money, they are struggling to get by. So there is the cumulative impact of that blockade now with a conflict on top means that the crisis could get worse very quickly.
The statements, views and opinions expressed in this column are solely those of the author and do not necessarily represent those of RT.