​Humanitarian situation in Ukraine aggravates every minute
Ambassador's view
Dr Alexander Yakovenko, Russian Ambassador to the United Kingdom of Great Britain and Northern Ireland, Deputy foreign minister (2005-2011). Follow him on Twitter @Amb_Yakovenko
Dr Alexander Yakovenko, Russian Ambassador to the United Kingdom of Great Britain and Northern Ireland, Deputy foreign minister (2005-2011). Follow him on Twitter @Amb_Yakovenko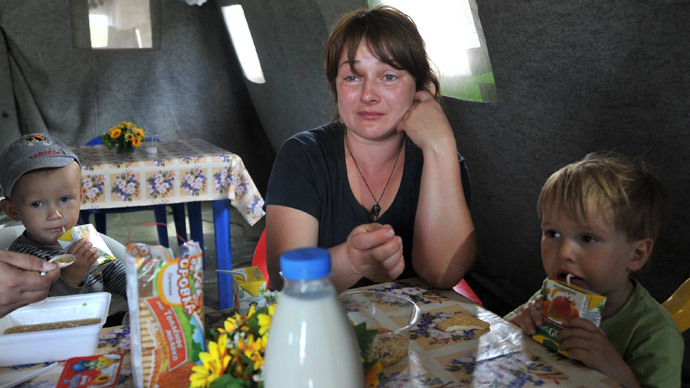 The situation in Ukraine is gradually leading to a humanitarian catastrophe, and it is aggravating every day.
Russia sees it as its duty to expand assistance to refugees from Ukraine, displaced persons and to the Ukrainians who stay in the conflict-torn areas.
Russia is extending humanitarian assistance to the people of the southeastern part of Ukraine without formal agreement with the Ukrainian authorities. Moscow has asked Kiev for such an agreement but our request has been denied. At the same time, the Ukrainian side does not take any measures to help people. It hinders the creation of corridors for the people to leave the country.
Recently, tens of tons of humanitarian aid have been sent to southeastern Ukraine. Charity events take place in Moscow, St. Petersburg, Nizhny Novgorod and other Russian cities with the aim of collecting humanitarian aid for Ukraine. Authorities of some of the regions of Russia have opened charity accounts to raise funds for the Ukrainians of the conflict affected region.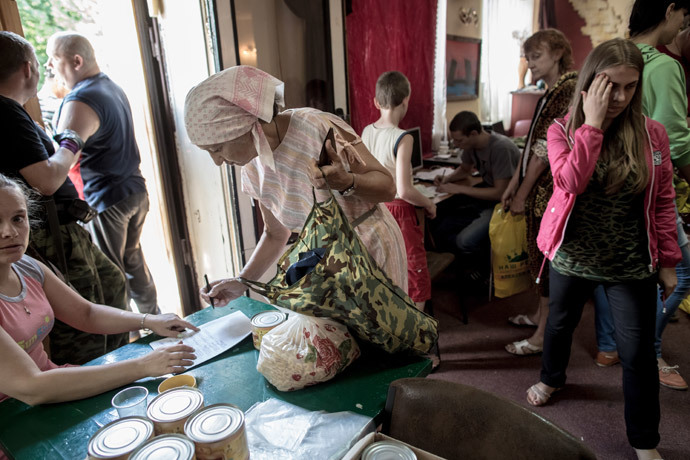 During the session of the interim committee of the Federation Council on the monitoring of the situation in Ukraine which took place on June 17 the decision was approved to set up a committee for the popular support of the people of southeastern Ukraine. The committee headed by Mr. Ryzhkov will be coordinating humanitarian efforts, including the supplies of medicine, food, construction materials to the people of the southeastern regions of Ukraine.
It is estimated that around 140,000 Ukrainian refugees are already in Russia. Their number is expected to increase. Refugee camps are set up in the South Federal District and Central Federal District. The continuous flow of refugees made it necessary to declare an emergency situation in the Rostov region, as well as in the territories bordering Ukraine, from June 4.
Ukraine's President Poroshenko announced a 14-point peace plan to settle the situation in the southeastern regions. The document, calling for the disarmament in eastern Ukraine was unveiled after Mr. Poroshenko held several phone conversations with Russian President Vladimir Putin. As Minister Sergey Lavrov pointed out, Russia has always supported a ceasefire, but it is only the first step. The main thing is to start a dialogue without ultimatums and taking into account the position of those who really control the situation in the southeastern regions of Ukraine, in order to achieve genuine settlement. We also noted the need for Kiev to take a constructive stance on the pricing of Russian gas.
The statements, views and opinions expressed in this column are solely those of the author and do not necessarily represent those of RT.