'Oligarchs comprising Ukrainian govt pursue only their own interests'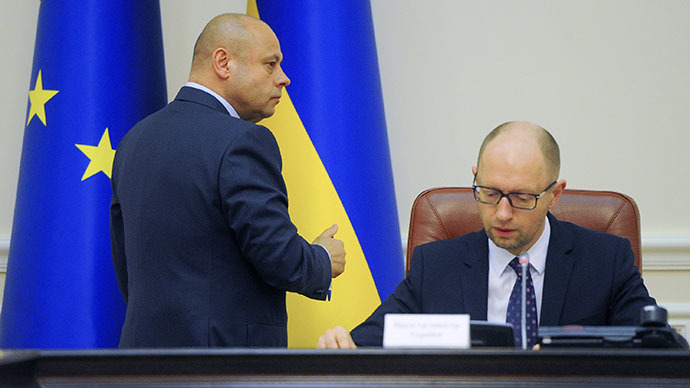 The new Kiev officials are thinking only about themselves, they do not think their behavior and demands are creating a serious dampening problem for European economies, Anna Van Densky, political commentator from the EU Reporter Magazine, told RT.
"If Ukraine is interested to integrate into the European Union, they have to consider the interests of the others and that is the principle of solidarity. They shouldn't only take something for themselves, and that's, unfortunately, is very short-sighted policy of the oligarchs because as you know there is now a government of southern oligarchs and they are pursuing their interests in their usual way," Anna Van Densky said.
She also stressed that such a policy has a negative impact on European economies, damaging European businesses and putting them into a situation when there is no other option for them but to leave Europe.
"This debate damages European economies beyond imaginable because our businesses realize that gas supplies to Europe are not secure and you can't keep businesses by order in Europe," Van Densky told RT.
Business New Europe editor Ben Aris also blames Ukraine for the emerging problem of insecurity of European gas supplies.
"The problem here with insecurity of Russian gas supplies is not Russia, it's the fact that it has to go through Ukraine. And Ukraine has been more or less bankrupt; it is unable to pay for its gas. So when it needs gas it simply siphons gas that is headed to the West," Aris told RT.
Aris argues that even during Cold War times the Soviet Union fulfilled its obligation to supply gas to Europe, so there wouldn't be any disruptions in supplies to Western Europe. The only question is "whether Ukraine would simply send this gas and not take it for itself".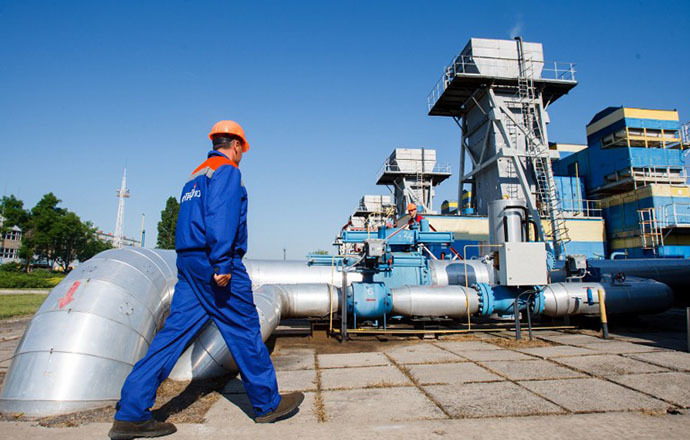 Both Van Densky and Aris consider Ukrainian dependency on Russian energy is a fault of Ukraine itself, which, in fact, has its own natural resources. Ben Aris calls Ukraine "the most wasteful user of energy in all of Europe".
"It [Ukraine] has some domestic gas resources; it already produces something around 20,000 billion cubic meters a year. Put that against the 50,000 it needs all together. And it could develop shale deposits in two significant basins. But this is the point, as the last decade and a half has been totally wasted that neither the Orange government nor the Blue government have done anything in the way of reforming gas to make energy use more efficient, nor has it done anything to develop resources that it has at home," Aris explains.
Anna Van Densky in her turn emphasizes that Ukraine have the same structural problems that emerged just after the dissolution of the Soviet Union and it doesn't want to switch the model of partnership with Russia in terms of gas supplies.
"The Ukrainians would like to continue to have a communistic relationship with Russia in terms of receiving gas. They don't want to accept the capitalistic basis of the new arrangement, so they do not want to pay for gas, that creates the problem," she said.
Van Densky suggests that Europe should reconsider its policy towards Ukraine, in particular, to demand Ukraine be more cooperative and to think about the options for Ukraine to make it eligible to pay its debts.
"They have to consider a system of direct payments to Gazprom, as they do for example in the case of our conflict between Israel and Palestine because they pay the bills of Palestinians directly to Israel. That might be a short-term solution to reconstruct the situation and to avoid damages to European economies," she added.
The statements, views and opinions expressed in this column are solely those of the author and do not necessarily represent those of RT.