Trade that counts: On Russia-UK trade and economic ties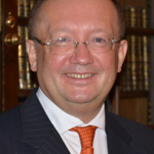 Dr Alexander Yakovenko, Russian Ambassador to the United Kingdom of Great Britain and Northern Ireland, Deputy foreign minister (2005-2011). Follow him on Twitter @Amb_Yakovenko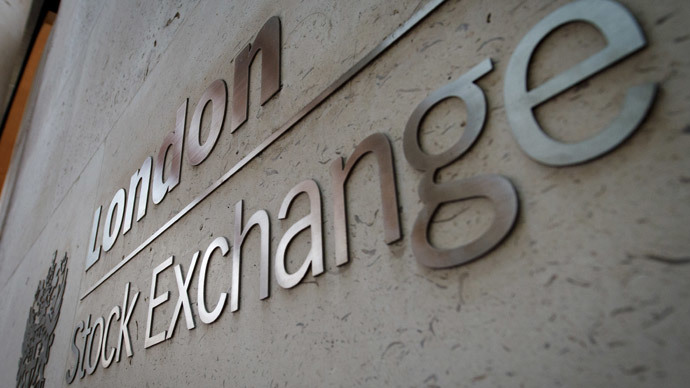 Russia and the UK are, and have always been, active trading partners. They started this mutually beneficial relationship almost five centuries ago and it continued, more or less uninterrupted, to become the backbone of the ties between the two nations.
However complicated the political dialogue might be at times, trade could always serve as a stabilizing pillar of the entire bilateral relationship.
There are many examples to prove just how deeply rooted our relations are. As a sign of the times, the Muscovy Company, established in England in 1555 to trade with Russia, was one of the first joint stock companies to be created, becoming an innovation in itself. Peter the Great also saw the importance of this co-operation and spent several months in England in the late 17th Century learning more about navigation and shipbuilding. And one must never forget about the courage and sacrifice of the thousands of British sailors of the Arctic convoys during the Second World War, who managed to bring to Russia many essential supplies for the allied war effort.
Today, one might argue, is the time to put our relations to the test. The situation around Ukraine is weighing heavily on the political dialogue and there are attempts to hamper the mutual commitment to trade and economic co-operation. I don't think this to be the right approach. Russian and British companies should continue to talk to each other, trade and make deals. That would be to everybody's benefit, both in the short and long term. It would help create jobs, develop larger market chains and foster further relationships with partners in other countries.
Any politicians should not dictate to businesses what to do. That is why the Russian Government takes a very careful approach in its response to the sanctions, slapped hastily by the EU, the US and some other countries. We do not want the situation to get out of hand because of certain short-termist political gunnery, for that would bring truly long-term adverse effects for the economies of many countries, not just Russia. It can become a very dangerous precedent in our globalized world, where issues of development, not of geopolitics, are paramount, a major step towards de-globalization.
This is not to say that our governments do not play any role whatsoever in this area of our ties, engaging in a certain laissez-faire approach. To the contrary, in the last few years the bilateral Intergovernmental Steering Committee on Trade and Investment proved to be quite useful in easing some of the tensions arising from time to time due to regulatory or other imbalances and barriers. Other useful official bilateral channels include the Energy Dialogue, the Liaison Group on Moscow as an International Financial Centre, the Joint Commission on Science and Innovation, which cover some of the key areas of our bilateral co-operation – energy, including nuclear, finance and high-technology. I have to admit that despite the clear advantages that these formats bring to interested companies, the UK Government has currently taken a bit of a back seat in terms of driving their agenda forward. But what is at stake?
For now our trade volume numbers seem to be keeping up – in the first three months of 2014 turnover stayed broadly flat compared to last year on the $5.5bn mark, with our exports to the UK growing by some 5%. In 2013 the UK remained the second most active foreign investor in terms of capital inflows ($18.9bn) and fifth in accumulated capital ($28bn).
We remain committed to fostering active commercial links between our companies and their partners from Britain and other countries, be it within large-scale or smaller projects. Companies like BP and Shell, Mace and JCB, AstraZeneca and GlaxoSmithKline, EY and PwC are truly household names in Russia, while the City of London continues to provide Russian companies and entrepreneurs with an additional shoulder in terms of financial and legal services. Similarly, among some the larger Russian companies present in the UK are Gazprom, Lukoil, VTB Capital, Alfa Group, Sberbank, Volga-Dnepr. Those are not just billions of pounds in turnover, but thousands of jobs both here and in Russia.
In times like these, independent bilateral channels, free from political interference, have a special role to play to keep calm and carry on. The Russo-British Chamber of Commerce is certainly a good example. It remains strongly apolitical in its activities, and that is exactly what its members need - providing good advice with a cool head. The annual RBCC Business Forum (London, 4-5 June 2014) will be a good platform to openly discuss the hopes and worries that the companies have, and look into possible new opportunities and projects.
The statements, views and opinions expressed in this column are solely those of the author and do not necessarily represent those of RT.