When energy starved India meets oil rich Russia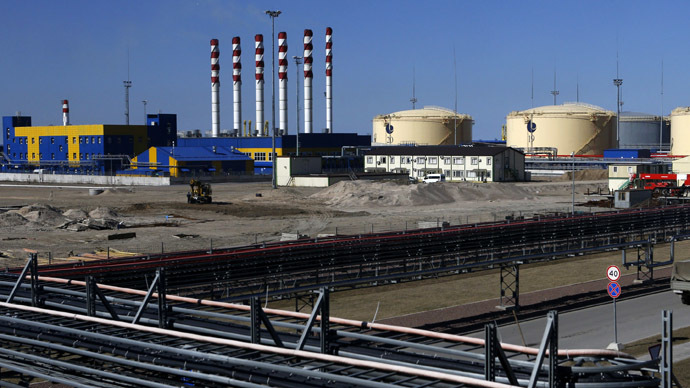 As India and Russia try to diversify their energy focus – India as importer and Russia as exporter – both nations are at an interesting confluence with India's energy need growing exponentially.
Russia is looking beyond Europe towards Asian markets for its energy export – the recent Western-Russian standoff is fueling this drive.
It's a point where the insatiable energy demands of India meet the available energy reserve of Russia, especially those based on oil and nuclear technology.
India, ranked the world's third largest oil importer behind the US and China, after an import of about 3.8 million barrels of crude oil per day in 2013-14. The International Energy Agency (IEA) says it will become world's largest oil importer by 2020.
Most of India's imports are from the Middle East, especially Iran. Due to the vulnerabilities and the unsteady conditions in the region, India is looking at multiplying its sources of energy import.
"India is trying to reduce its dependence on the volatile Middle East for its energy needs amounting currently to 76 percent and projected to grow to 85-90 percent whilst Russia is trying to diversify its export outlets, partly to open new markets in the Asia-Pacific region and also to neutralize the impact of sanctions on its global trade," says international oil economist, Dr Mamdouh G. Salameh, oil and energy consultant to the World Bank, Washington DC and a technical expert with UNIDO who are headquartered in Vienna.
Excessive oil import is impacting India's current account deficit accounting for more than half of India's $191 billion trade deficit in 2013-14.
The country is looking at reducing its import dependence through collaboration with investors in various streams of the oil and gas industry.
Turning the gaze towards Asia
Investment opportunities in Indian oil and gas fields are huge: only $16 billion has been invested in the last 15 years in a country which ranks as the world's 15th-largest in oil and gas reserves, according to the Boston Consulting Group. India has also evolved as the world's fifth largest economy in refining capacity, with a share of 3 percent of global capacity. As Russia impresses on the West its capability to exploit multiple trade options in case of harsher sanctions, India will certainly be a viable choice. As Dr Salameh says: "Essentially Russia is seeking leverage over the West by demonstrating that it has other export markets besides Europe for its oil and natural gas exports, should Brussels impose too strictly sanctions against Moscow."
European demands might stagnate soon, whilst growing Asian energy needs remain untapped. This gives Russia stronger reasons to reposition its focus. "Russia is in the process of reorienting its energy posture to Asia owing to the growth in energy demand in that region, coupled with the likely stagnation or decline of demand in Europe over the next few decades," according to Dr Salameh.
The joint plan to construct a $30 billion oil pipeline through China's restive Xinjiang province is a significant step towards this. If successful, the pipeline will be the most expensive in the world.
"Russian major energy companies would be very interested to invest in India's oil and gas development as well as in nuclear energy. But Russia is equally interested in Indian investments in its energy sector," Dr Salameh believes.
India has already made huge investments in Russian hydrocarbons and is involved in the joint exploration and extraction of oil and gas.
As of 2011, Indian investment in Russia is about $6.5 billion, primarily in the energy sector, with $2.8 billion in the Sakhalin-1 project, having acquired a 20 percent share in the venture and purchase of Imperial Energy, a London-listed oil major in Russia's Tomsk region.
A comprehensive free trade agreement is also being negotiated in an attempt to boost commerce to some $20 billion by 2015.
India may invest around $1.5 billion in the Russian Yamal peninsula, which has one-fifth of global natural gas reserves. India has also proposed an exploration venture with Russian oil and gas majors (Gazprom and Rosneft) and sought a stake in the Sakhalin-III oil and gas project in the Far East, apart from proposing a joint venture to work on gas liquefaction projects in Russian offshore fields for shipment to India.
Nuclear prospect
In the long run, India plans to slice its dependence on imported coal, oil and natural gas, and generate energy through nuclear power.
Currently accounting for less than 3 percent of the country's total energy generation, India expects to reach 20,000 MW in nuclear capacity by 2020 and 63,000 MW by 2032, while ultimately supplying 25 percent of electricity from nuclear power by 2050. This expansion plan requires an increased supply of nuclear fuel and reactor technologies.
As India opened up its nuclear market in 2008, after the Indo–US bilateral trade agreement and acceptance into the Nuclear Suppliers' Group (NSG), international collaborators have been eyeing the vast opportunity of supplying nuclear technology to India.
Experts believe India will install nuclear reactors worth up to $150 billion in the coming decades. Apart from Russia, other frontrunners for the possible trade are the US, Canada and France.
However, it is Russia that has grabbed the largest chunk with the nuclear civilian agreement signed in 2009 for the transfer of latest reactor technologies and unhindered supplies of uranium fuel to India.
Why Russia?
There are a number of strategic reasons why India chose Russia. Experts in New Delhi believe an over dependence on the US for nuclear energy might lead to interference and dominance by the latter. Some Indian scientists are believed to have opposed the Indo-US nuclear deal, fearing it might lead to US dominance in India's nuclear power plants.
Russia, on the contrary, has always been viewed as a much more reliable strategic partner, unlike the US and its allies, who many feel offer more conditional relationships.
Another reason is India's belief in creating a more multi-polar world by giving prominence to strategic coalitions like the BRICS nations where Russia is a key player.
"India's policy-makers are trying to promote energy cooperation based on political understanding," says Dr Salameh.
Finally, the time tested ties that go back to the Soviet era when the two countries signed a nuclear cooperation deal in 1988. This was further updated a decade later in 2002 with newer agreements such as the construction of nuclear reactors by Russia at Kudankulam, in Southern India.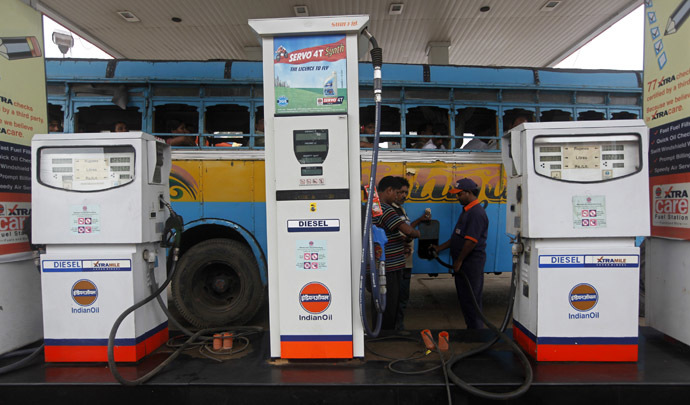 The first reactor at the Kudankulam Nuclear Power Plant project (KKNPP) is on line now, with Kudankulam 2 underway and agreements for a third and fourth recently signed.
Russia also signed a roadmap agreement with India in 2010 providing for sixteen nuclear power units over the next fifteen years. Russia's state-owned nuclear company, Rosatom State Nuclear Energy Corporation, is committed to build six reactors by 2017.
However there are a number of obstacles in the way. Indian liability laws are seen to be one of the sternest in the world deterring the entry of global suppliers. The general apprehension is that in case of an accident, irrespective of the causes, the investing foreign entity will be taken to task and held responsible.
However, the Indian side feels this is a misinterpretation and that the question of who is liable is determined only after the role of the supplier in a potential accident is proven. The impact of this was seen during the signing of agreements for the KKNPP 3 and 4 projects. As per India's Civil Liability for Nuclear Damage Act (CLNDA), the construction company should bear the responsibility of financial liability in case of potential accidents for the entire term of use of the plant (even after it is built and transferred to India).
This ambiguous situation was not acceptable to Russia which delayed signing the agreement for about 12 months until a compromise was arrived at this year, where India agreed to raise the cost of the nuclear power plant inclusive of safety funds.
Additionally, there is a lot of political opposition against the use of nuclear power to fulfill India's energy needs. Arvind Kejriwal, leader of the new and influential Aam Aadmi Party, has voiced his opposition to nuclear power plants due to the 'enormous' destruction potential in case of an accident.
"There is a very strong and influential constituency that lobbies against the use of nuclear energy. India also has complicated the efforts of foreign investors to invest in India's nuclear sector," says Michael Kugelman, senior program associate for South and Southeast Asia at the Woodrow Wilson Centre.
Even in oil and gas, the collaboration is not very easy. Many international firms have stayed away from entering due to unfavorable taxes, regulations and domestic price controls.
As Kugelman reiterates, "The investment climate in India, despite the country's economic successes, remains very challenging for foreign companies. Corruption, red tape, bureaucracy, and a very strong state presence make investors hesitant to come to India."
Recently the Asian Development Bank indicated energy pricing as the "core problem" in India. Oil prices are government-controlled and do not fully reflect the procurement prices serving as disincentives for energy efficiency efforts.
As India is slated for a new government in May, many are hoping for some drastic steps if the Bharatya Janata Party led by Narendra Modi comes to power. There are indications of opening up the energy sector for private players as well as loosening control on the pricing of natural gas, diesel and electricity. However, how much of these will see the light of the day remains to be seen.
Jhinuk Cchowdhury for RT
The statements, views and opinions expressed in this column are solely those of the author and do not necessarily represent those of RT.
You can share this story on social media: