​Ukraine 'escalation ladder' leads to wider war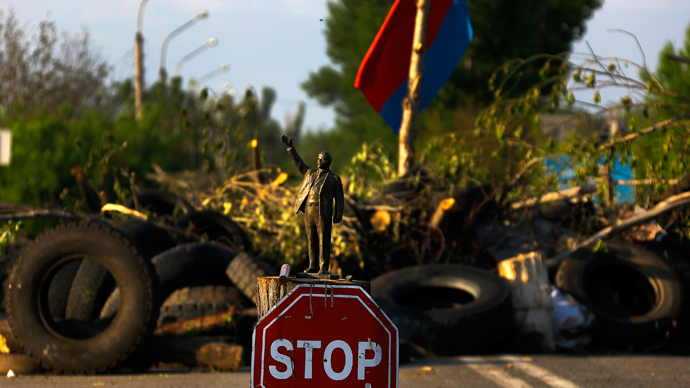 If Ukraine's government backed by the US and EU countries continues on the course of violent crackdown against protesters in the east, a civil war may erupt even leading to a wider conflict, Richard Becker, foreign affairs analyst told RT.
RT:Do you think we'll see a harsher crackdown on protesters in the east of Ukraine during their self-determination vote, considering the bloodshed we've witnessed over the last few days?
Richard Becker: I think that the situation is escalating. I don't think either the US or Russia want war. You can see the unfolding developments here, the escalation ladder is being climbed and if Ukrainian forces directed by the self-appointed government in Kiev will carry out more harsh measures like we have seen in the last few days, more murderous actions, let's call it by its right name, then it is very likely that the situation will escalate. Certainly the people in the east who do not want to live under this government are not going to accept that.
RT:You talk about murderous actions carried out by the authorities, but the West does not see it that way. They indeed blame the pro-autonomy protesters for all the latest violence and the deaths that we've been seeing. Jen Psaki, the US Department of State spokesperson, has blamed the events in Mariupol in the last two days on "pro-Russia" forces. Is that a fair accusation?
RB: Well it is breathtaking in its inaccuracy. People were celebrating their victory day. Victory over fascism. And the day that they are celebrating their victory these military units come in, paramilitary units as well. We are not sure who was involved, who really carried out the unprovoked shootings, killings of more than 20 people in Mariupol. And this follows on the heels of the fascist attack in Odessa where so many people were burned alive or beaten to death while trying to escape the fire while neo-Nazi slogans were being sung outside. So certainly Psaki and the US government assessment of this has been anything but accurate.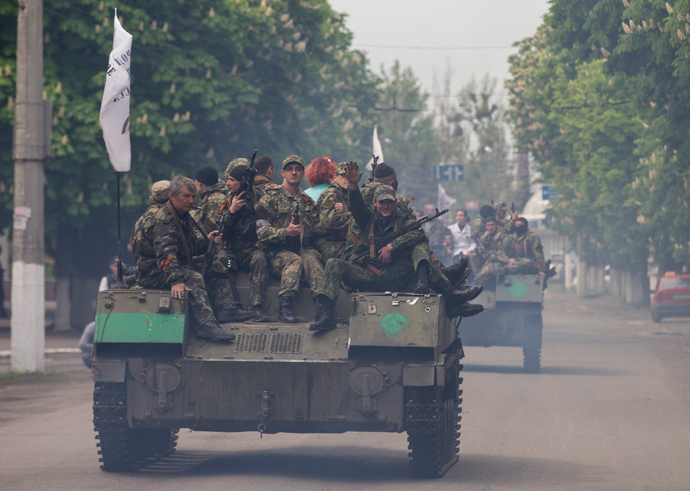 RT:And what about this referendum tomorrow? President Putin specifically said he wants to see it postponed but he is being ignored by those people in the east of Ukraine and yet the West still blames Moscow on what is happening there. Why is that?
RB: They are targeting the Russian government. They want to bring about a change inside Russia but they can't do that immediately. I think that so many people there, particularly when we have seen just in recent days looking back at what happened in this region at the hands of the Nazis, the idea that the people there would accept living under a government that is riddled with neo-Nazis, really defiles logic and I think really explains why people want to go there forward with the expression of self-determination.
RT:But this could lead to civil war? Do you think there could be a peaceful resolution after all Moscow is asking for dialogue.
RB: There could be a resolution but I do not think we have a way to really see, we don't have that crystal ball. And as I said before, the steps that are being taken, and especially the steps that are being taken by the self-appointed Kiev government can lead to escalation. War sometimes comes regardless of the leaders on either side and I think that we're seeing a possibility of civil war and we have to say a possibility of a wider war, if the Ukraine government backed by the US and the EU continues on its course.
RT:What do you mean by a wider war?
RB: We can't ignore the fact that two of the parties that are involved in this conflict, the US and Russia, are the number one and two nuclear weapons powers in the world. And this point that the escalation ladder can be climbed step by step that neither side had intended to have an all-out war in the beginning. And we can see this in WWI and we can see it in many other wars, nevertheless it could lead to a conflict that could really pose a threat to humanity.