Russia-China: When one door closes, another opens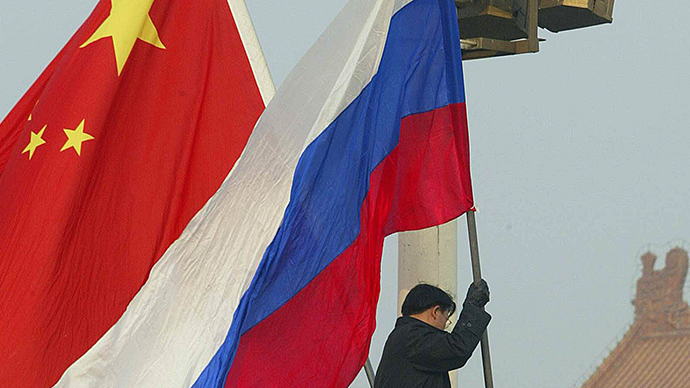 A highly anticipated visit of Russian President Putin to China in May will provide further impetus to solid and comprehensive bilateral ties, and strengthen cooperation and show a Russian "Asia pivot".
Geopolitics is changing fast, and the Ukrainian crisis has pushed Russia closer to its eastern neighbors. With the West continuing to impose sanctions against Russia, Moscow's shift to its BRICS partners, in particular China, seems quite logical. As for China, it is unhappy with the US cherished policy called "Asia pivot" aimed at counterbalancing Beijing and limiting its influence in the Asia-Pacific region. Therefore, in terms of changing the world balance countries are trying to find the strongest partners to ally with, and Russia is one of the most desirable partners that China can have.
US-Russia relations have transformed from sour to toxic, but EU-Russia relations are not that bad, even though EU sanctions and demonization of Russia do indeed harm both economies. Contracts are frozen, bilateral cooperation is suspended, and European countries are desperately searching for gas supplies, anxious to decrease their dependency on Russia, leaving Russia with some "spare" resources to trade.
Russian energy to power Chinese factory
The Sino-Russian relationship has significantly evolved during recent years. For example, the Chinese leader has made Russia the priority of Beijing's foreign policy, and paid three state visits to Moscow since taking the reins of the Communist Party. His Russian counterpart, Vladimir Putin, said in March that relations between Russia and China "are characterized by a high degree of mutual trust, respect for each other's interests, and support in vital issues". "They are a true partnership and are genuinely comprehensive," he added.
Russia's trade turnover with China is $88.8 billion per year and it is expected to be boosted to $100 billion by 2015. China promised to invest about $20 billion into domestic projects in Russia, mainly focusing on infrastructure. In turn Moscow decided to renew sales of Sukhoi Su-35 fighter jets. In the next 25 years Russia will export more than 700 million tons of oil to China as part of the $270 billion deal between Rosneft, Russia's state-owned oil company, and China's National Petroleum Company. Russia's top natural gas producer Gazprom plans to start supplying China with 38 billion cubic meters of gas per year by 2018, which is around a quarter of Russia's exports to Europe. Also Moscow and Beijing are thinking of abandoning the dollar as the payment currency in regional deals.
As President Putin's visit to China looms, there has been a hive of activity with official visits to both countries. In April the Russian Deputy Premier Arkady Dvorkovich went to China on an official two-day visit in order to discuss energy cooperation and prepare for the gas deal between Russia's Gazprom and China's CNOOC (China National Offshore Oil Corporation).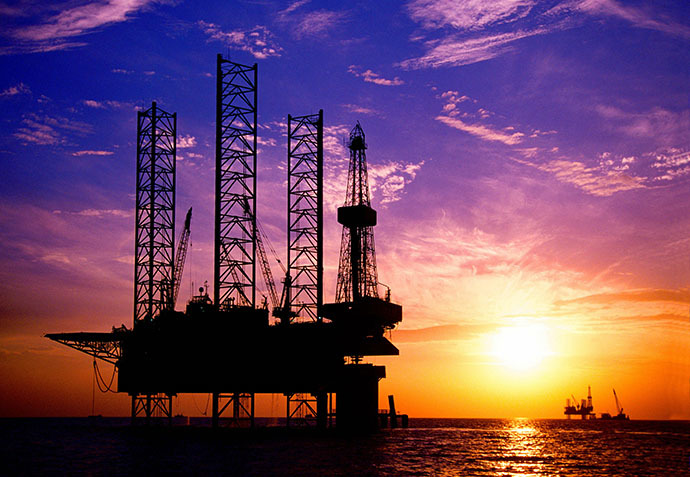 For more than ten years Russia and China have been trying to reach an agreement on Russian supplies of liquefied natural gas (LNG) to China, with both arguing over the price. Now Moscow and Beijing are as close to signing the contract as they have never been, and it's highly possible the deal would be struck during President Putin's China visit later this month. In the wake of the Ukrainian crisis both Moscow and Beijing should have become more flexible as Russia needs a buyer while China needs relatively cheap natural resources to accelerate its GDP growth.
On April 9 Arkady Dvorkovich said Russia and China plan to boost cooperation in oil and oil products, as well as in coal and power supply. For instance, Russia's top oil company Rosneft aims to triple oil supplies to China from more than 300,000 barrels per day last year. Dvorkovich also said China is also interested in alternative energy projects on the Black Sea peninsula of Crimea, which re-joined Russia in March after a referendum.
"Chinese colleagues who are involved in alternative energy projects, are looking with interest at participating in similar projects in the Crimean republic," Dvorkovich said.
At the end of the last year Ukrainian President Yanukovich during his visit to China signed a memorandum on building a deep water port in Crimea, which also proposed the development of a special economic zone and reconstruction of Sevastopol port. Chinese companies planned to invest in the development and modernization of irrigation systems, including drip irrigation, introduce modern agricultural technology into Crimea, and develop agricultural storage and logistics hubs. The project also involved constructing a grain terminal at a Crimean port, the construction of an airport, a shipyard, and a terminal for LNG trans-shipment. Whereas Crimea is a part of Russia now, it would be easier for China to discuss the possibilities to develop a raw-material, logistic and maybe even put a naval base there.
One more potential area of cooperation between the two great powers, is helping Russia to create its own payment system, or Russia joining the Chinese Union Pay system. This idea has become particularly acute after the US decided to use Visa and MasterCard payment systems as weapons against Russia. At the moment Russia is working to create its own National Payment System, based on the Chinese and Japanese models.
Beyond energy deals
For sure trade in gas and oil have been the biggest component in Sino-Russian relations in recent years, however, there are many more areas of cooperation. The Russia-China Business Council was created in 2004 and it involves more than 150 of the biggest companies from Russia and China. Nowadays it supports 27 trade and investment projects in 19 regions of the two countries with a total cost of $8.9 billion.
Besides numerous infrastructure projects, China is also seeking to develop cooperation with Russia in the Volga region in the south of Russia, and provinces in the upper and middle reaches of the Yangtze River.
To promote agricultural cooperation Russian Prime Minister Medvedev ordered Parliament on May 6 to create a special agricultural committee as part of the Russia-China agreement.
Sino-Russian relations are on a high right now. Russia and China have similar or identical positions on the majority of global issues, and are set to continue the close coordination of their foreign political efforts. The West is seen as acting very unwisely, trying to "punish" and isolate Russia, and that in turn is only strengthening the alliance between Moscow and Beijing.
If someone rolls a stone, it will roll back on them.
Irina Sukhoparova, RT
The statements, views and opinions expressed in this column are solely those of the author and do not necessarily represent those of RT.
The statements, views and opinions expressed in this column are solely those of the author and do not necessarily represent those of RT.
You can share this story on social media: