At least 3 dead, 20 injured in Somali car bomb attack targeting Turkish contractors – reports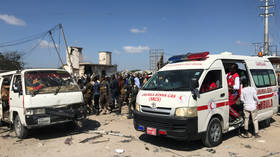 A car bomb attack targeting a group of Turkish contractors has reportedly left three people dead and injured at least 20 others in the town of Afgoye, 30 kilometers northwest of the Somali capital Mogadishu.
A spokesperson for the Somali government confirmed that members of security forces were among those killed, adding that they were worried about further loss of life.
"A speeding suicide car bomb rammed into a place where the Turkish engineers and Somali police were having lunch," an official from the Somali police force told the Reuters news agency.
The Turkish Embassy revealed that six Turkish people were among those injured in the bombing, Hurriyet reports.
Turkey's Anadolu news agency said the wounded Turks were employees of a construction firm and they were being treated at Recep Tayyip Erdogan Training and Research Hospital in Mogadishu.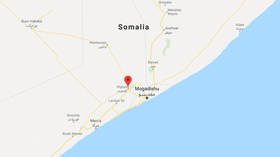 "We heard a huge blast and soon clouds of smoke into the air. Before the blast, several Turkish engineers and well armed convoy of Somali police were at the scene," eyewitness Farah Abdullahi told Reuters.
"We see casualties being carried but we cannot make if they are dead or injured."
Turkish workers are helping build roads in Somalia. A group of engineers was among those hit in a blast at a checkpoint in Mogadishu that killed at least 90 people in December.
Like this story? Share it with a friend!
You can share this story on social media: