Zoo animals abandoned to make ends meet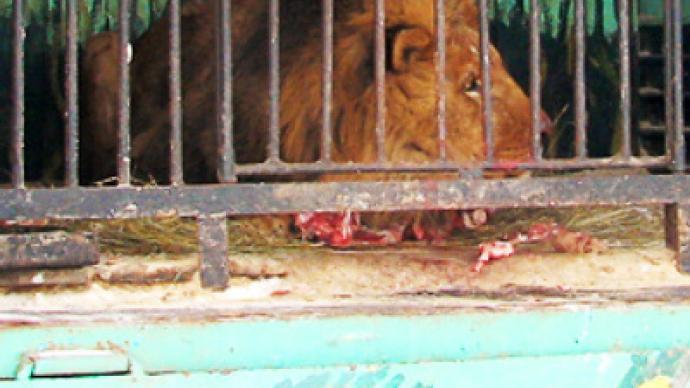 A traveling zoo has been left to sink or swim in the south-east of Ukraine. A dozen animals have to withstand the major frost and content themselves with food that soft-hearted locals offer them.
Ecologists say among the animals there is a polar bear, a lion, a camel, a llama, several apes and some exotic birds. Many of them are in critical condition due to starvation, the weather conditions and various illnesses.
"The owner has cut the animals adrift. The zoo is currently guarded by two people, who don't have enough resources to keep them properly," a statement by the ecologists says.
"For the last week it's been the locals who have fed the animals. However, the animals need urgent medical help and a change of housing conditions."
You can share this story on social media: