"Zhirkov will easily fit in Chelsea" – Arshavin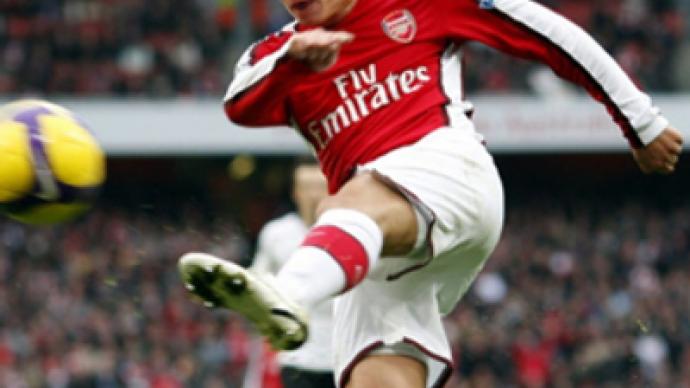 Arsenal's Russian star Andrey Arshavin says his compatriot Yury Zhirkov is good enough to play in Chelsea's starting line up, Sport-Express newspaper reports.
Reports in the British and Russian media claim Chelsea is ready to pay around $28 million for Zhirkov. If struck, the winger would have to battle with Ashley Cole and Florent Malouda for a place in the Blues starting lineup.
Arshavin believes it won't be a problem for his teammate in Russia's squad.
"After all, Yury is a midfielder, not a defenseman, so he'd be looking for the attacking position in the lineup. Malouda is great. All in all there are no weak players in Chelsea. But Zhirkov is capable of competing with any of the Blues. Besides, the coach can always modify the formation so that all of the best players would fit in," Andrey Arshavin said.
If Zhirkov or any other Russian player joins one of the London teams Arshavin said he'll be happy and will "do everything possible to help him adopt" to life there.
The Gunners' playmaker also commented on the situation with the other Russian still in the English Premier League – Roman Pavlyuchenko, who is on the brink of leaving Tottenham Hotspur.
"I badly want him to stay in London, and I hope this is how the thing will be," he said.
Arshavin was asked to comment on Cristiano Ronaldo's record £80 million transfer from Manchester United to Real Madrid. He considers it "a great loss for Man U."

"The English champions have a lot of quality players, but the loss of Cristiano Ronaldo would be a problem for any club," he said.
You can share this story on social media: