YouTube axed in Kuwait for anti-Muslim videos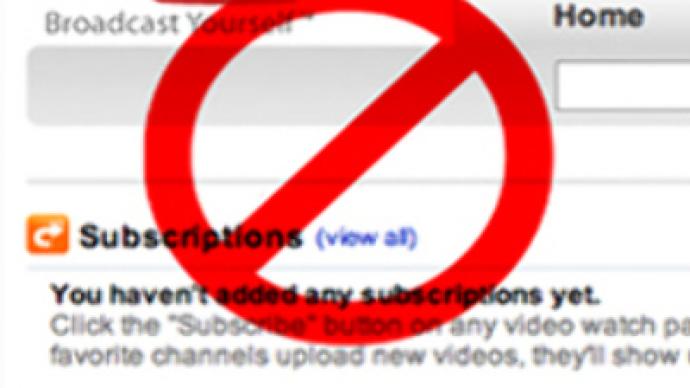 Kuwait's Ministry of Communication has ordered internet providers to block access to the video sharing service YouTube. The website came under fire after hosting videos the ministry found offensive to Muslims.
Among the clips that angered the authorities were the infamous caricatures of the Prophet Mohammad as well as a video showing a man singing verses from the Holy Koran while playing the oud – an Arabic stringed instrument.
The Kuwaiti Ministry regularly issues memos to ISPs asking them to block certain websites, reports the Kuwait Times newspaper. Those include pornography or communication sites like Skype that allow users make international phone calls over the Internet.
YouTube has been banned in several countries on various occasions. Thailand blocked access to it in 2007 over videos insulting its royal family, which is a criminal offence in the Asian country. China banned it for publishing videos in support of Tibet independence.
Several internet providers in Brazil blocked the Google-owned video-sharing site when it hosted a clip of supermodel Daniela Cicarelli having sex with her boyfriend Renato Malzoni. The couple demanded the removal of the video, and when YouTube declined, a Brazilian court ordered a ban of the website. The order was later lifted.
Pakistan banned YouTube in early 2008 due to content considered offensive to Muslims. Both Iran and the United Arab Emirates censor the video sharing service.
You can share this story on social media: