Black widows of Yemen: Inequality sparks spate of husband killings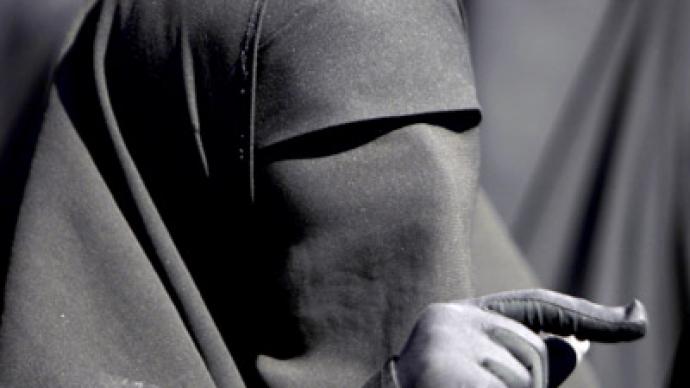 Most of the 50 Yemeni women accused of murder in 2012 were arrested for killing their husbands, the country's ministry of interior has announced. The killings are deemed by many a desperate reaction to rampant gender inequality in the country.
The women were between the ages of 25-50 and had mostly carried out the crime with the aid of male relatives, a report released by the Yemeni Interior Ministry's Information Security Center revealed.Domestic violence, marriage inequality, jealousy, a sense of inferiority and economic pressures were cited as the primary motives. Most of the men were shot, poisoned, or beaten to death.The most infamous crime of this nature occurred in August in a village in the province of Marib, where a 40-year-old woman killed her husband and two sons following a domestic dispute, Dr. Mujib Abdul Bari, a specialist in psychiatric and neurological disorders, told AlArabiya.net.Bari said statistics relating to such crimes should be published to help facilitate public service campaigns which would help empower women in the country. "In case women have taken a wrong decision in marriage, they should resort to legal solutions, such as divorce or going back to their families [who can] help them on a psychological level," he continued.Despite the recent spike in violence committed by wives in 2012, nearly two times as many women were victims of attempted murder during the same period.Following the 1994 Yemeni Civil War, gender inequality has drastically increased in the country. In 1999, the minimum marriage age of 15 was scrapped.  Subsequent attempts  a decade later to introduce legislation requiring women to be 17-years or older, were halted by conservative parliamentarians, Rebecca Murray from IPS news agency reports.United Nations figures compiled in 2004 show 17.2% of girls aged 15-19 were either married, divorced or widowed.While sexual intercourse with girls who have not reached puberty is illegal under article 15 of the country's Personal Status Law, Human Rights Watch has documented cases where pre-pubescent girls have been subjected to marital rape.In Yemen, there are currently no laws on the books against  marital rape. For those women trapped in abusive marriages, divorce laws reflect the extent of gender inequality in the country. While a husband can divorce his wife by simply repudiating her three times, a woman can only ask for a divorce under certain conditions- for example, if her husband fails to provide for the family financially even if he is capable of doing so. If a woman hopes to divorce for other reasons, she must file for a no-fault divorce which requires that she pays back her dowry.Custody of children is highly biased towards husbands, as men are considered the natural guardians of children, while women are viewed as physical custodians but have no legal rights.Rebecca Murray says domestic violence, health complications, a lack of education and career opportunities are often directly connected to early or forced marriages.She also cites Yemen's penal code as being heavily biased in favor of men who commit "honor killings," with husbands who murder allegedly adulterous wives receiving a one-year maximum prison sentence, or even a fine.The World Economic Forum's Global Gender Gap Index in 2012, ranked Yemen's gender disparities last in economic, political, education and health criteria.
You can share this story on social media: