Ukrainian nationalists suspected of plotting to kill president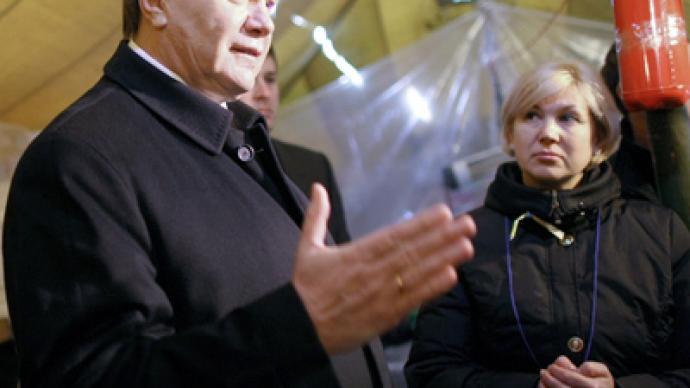 Nine members of a nationalist group, who have been held in western Ukraine for blowing up a monument to Joseph Stalin, are suspected of plotting to assassinate the country's top officials, including Ukrainian president Victor Yanukovich.
Members of the radical nationalist organization "Trizub" were earlier detained in Zagvozdye, a village in Ukraine's Ivanovo-Frankovsk area. In an apartment where group members had been hiding, police reportedly found an arsenal of arms, including several pistols and rifles.Ukraine's law enforcement officials said the apartment was located along the route of the presidential plane. At the time, the Ukrainian president was visiting the area, along with the speaker of the Ukrainian parliament, Vladimir Litvin. According to the head of the Ivanovo-Frankovsk area, Mikhail Vyshivanyuk, in light of the revelation the flight route of the presidential plane was changed, Ukrainian newspaper Segodnya reported.
You can share this story on social media: